"New reports from the state's five investor-owned gas utilities offer roadmaps to the companies' future — and, in many ways, our own.

The plans call for a radical transformation of the Massachusetts energy and heating sector, betting heavily on the successful development of new, clean energy technologies.

Environmental groups were not permitted to participate in the drafting of the future of gas reports and warn that if the utility roadmaps fail, or alternative plans aren't successful, the state will not meet its ambitious, existential climate emission goals."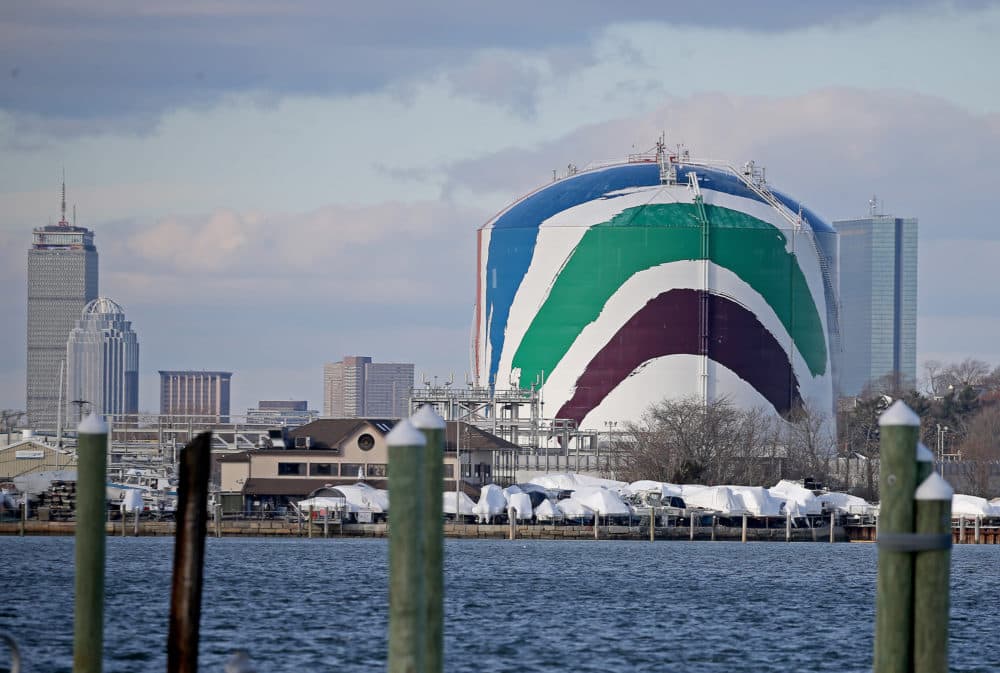 The Dorchester Gas tank in 2021. (Stuart Cahill/MediaNews Group/Boston Herald via Getty Images)
Listen here -> https://www.wbur.org/news/2022/03/18/massachusetts-natural-gas-net-zero-plan
or here