From the
Milford Daily News
, articles of interest for Franklin:
"Soon more businesses around the region will be unable to give out single-use plastic bags at checkout counters. Buoyed by a desire to reduce littering and improve the environment, Ashland, Framingham, Natick, Sudbury and Wayland are among communities that have adopted regulations on plastic bags through Town Meeting or the Board of Health. Some of the rules have yet to take effect.
Franklin town councilors considered a measure, but worried about how businesses would be affected. The council has not adopted the proposal, Deputy Town Administrator Jamie Hellen said.
Rules differ from community to community. In general, the regulations prohibit businesses from offering thin-film, single-use plastic bags at checkout counters and allow paper and reusable bags that meet certain requirements. Businesses can use plastic bags for products such as dry cleaning and produce as well as ones that meet other stipulations."
Continue reading the article online (subscription may be required)
http://www.milforddailynews.com/news/20171119/more-communities-move-to-ban-plastic-bags
From the archives
A petition online had been created in May 2016
http://www.franklinmatters.org/2016/05/petition-to-franklin-town-council.html
FHS students brought their plastic bag proposal to the Town Council in Sep 2016
http://www.franklinmatters.org/2016/09/town-council-recognizes-helen-huang-and.html
After the Town Council presentation in September, the Economic Development Committee picked up the matter for their meeting Nov 30, 2016 (audio file of the meeting available)
http://www.franklinmatters.org/2016/12/fm122-economic-development-committee.html
Plastic Bag Bylaw

After some contentious discussion and nitpicking, the plastic bag measure was declined to move forward by a unanimous vote. Additional work was acknowledged as required to be done. To the students credit, they took this in stride and are prepared to do the work and bring the measure back.
The text of the proposed bylaw can be found here
https://drive.google.com/file/d/0B0wjbnXDBhczb0FXRTBuSUNBamc/view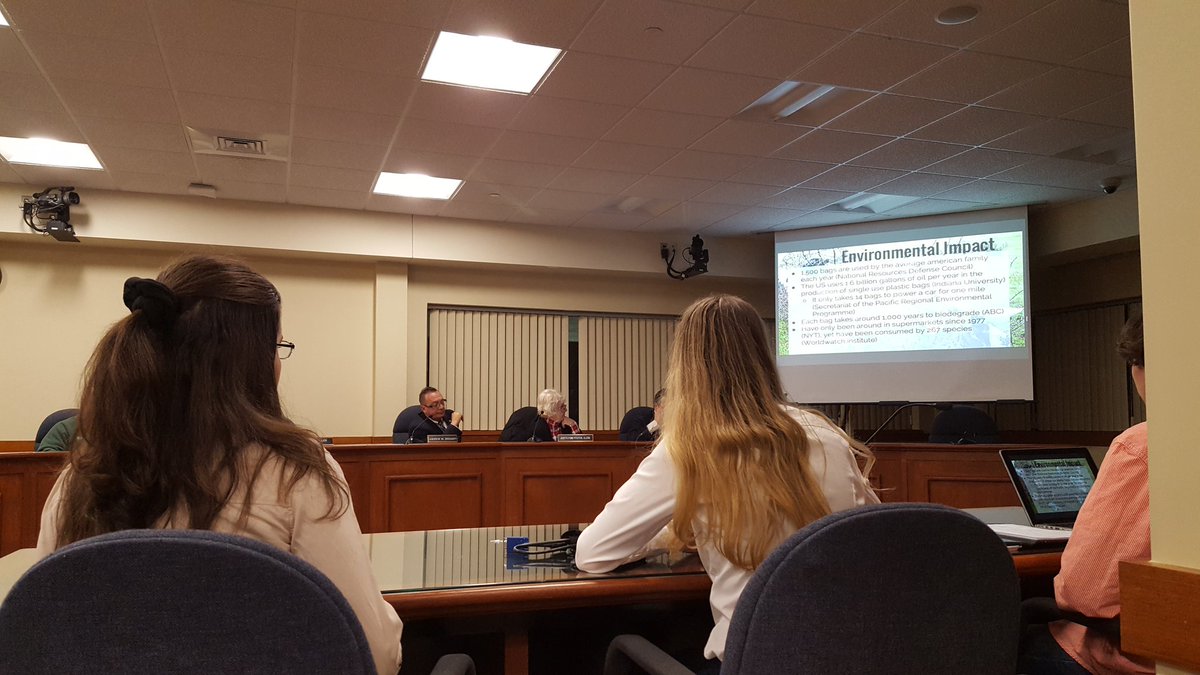 FHS students discussing the proposal with the EDC Nov 30, 2016