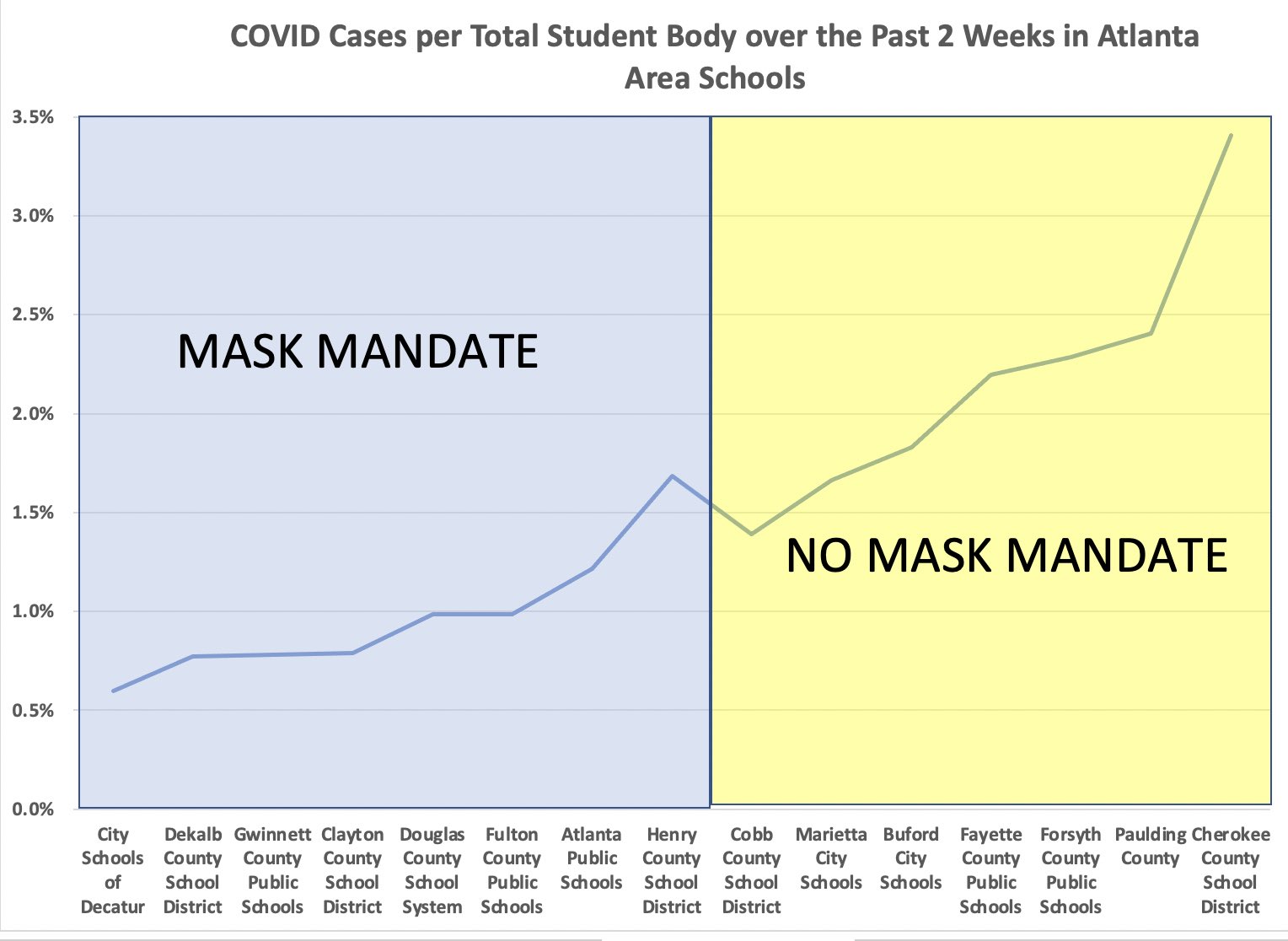 COVID-19 cases in Atlanta students, mask mandate
2. "Children's hospitals around the country are seeing a surge in Covid-19 patients"
"As the Delta variant grips the country, children who are not yet eligible for vaccination are at higher risk of being infected — especially in places where the virus is surging. A New Orleans children's hospital had so many Covid-19 patients that a federal "surge team" was called in to bolster an exhausted staff.




Children under 12 may have to wait until the end of the year to get vaccinated. Half of the adolescents in the U.S. have now received at least one dose of a coronavirus vaccine, the White House said on Friday."
The full article and heart rendering photos can be found ->
3 - "Why Provincetown's Response to Its COVID Outbreak Was So Effective"
"Source investigation complements standard contact tracing; it's not a substitute. When outbreaks are detected, people need to be informed immediately, so they can get tested and ensure they are not unknowingly spreading the virus. Once a cluster is detected, venues should re-evaluate their COVID mitigation measures and ensure that staff are vaccinated and ventilation systems refresh indoor air at least four to six times per hour. High-risk venues should keep lists of patrons, and outreach to customers through social media can be very effective. Mandating that customers are vaccinated, as New York, San Francisco and New Orleans have done, may not suffice to prevent outbreaks. Some European countries are requiring evidence of a negative coronavirus test for unvaccinated people entering indoor entertainment venues.




The Provincetown outbreak occurred as thousands of people arrived to celebrate the Fourth of July, believing their vaccinations would protect them against infection. When infected people began feeling ill, some didn't immediately attribute their symptoms to COVID-19 because of the widespread belief that breakthrough infections were almost impossible. After the cases emerged, the local health department's investigation was undoubtedly helped by strong word-of-mouth communication, as many infections affected members of the gay community, a group that for decades has witnessed the effects of the AIDS pandemic. Since then, many local businesses have reassessed their COVID mitigation measures, the town reinstituted an indoor mask mandate and new cases have leveled off."
4 -CNN's Leana Wen: 'Public health is now under attack in a way that it has not been before'
An excerpt from the full interview (which is definitely worth reading to get the full context:
"Yeah. It's the height of American exceptionalism that we are where we are. I have family in other parts of the world where health-care workers and vulnerable elderly people are begging to get the vaccine. And here, we're sitting on stockpiles and begging people to take the vaccine.




I think how we got here is complicated, right? I agree with the surgeon general in issuing the advisory about misinformation and disinformation — certainly that plays a big role here. There are individuals out there who are knowingly spreading misinformation. There are others who are clicking and then, unfortunately, sharing misinformation that's leading to question that and the efficacy of vaccines. That misinformation is taking away people's freedom to make decisions for themselves and their families.




And I think the Biden administration needs to take some responsibility here, also, for their miscalculation and misjudgment in being so uneasy about vaccine verification and relying on the honor code. Come on. Did they really think that the honor system was going to work during a pandemic when many people behaved so dishonorably? The honor system did not work. And, of course, the unvaccinated are now running around living their lives as if they are vaccinated. And that's led to the surge that we are now seeing. We lost the powerful incentive to increase vaccines in that really important window."
5 - Via the MA.gov DPH weekly updates, here is the vaccine statistics by age group for Franklin, Not that the population up to 11 years old is excluded as the vaccine is not yet authorized for them.
Boston Globe article with their coverage on this week's data
My downloaded copy filtered for Franklin data (as of 8/26/21)
The full data file can be found on the MA Gov page
Franklin's vaccine stats as of 8/26/21