Providing accurate and timely information about what matters in Franklin, MA since 2007. * Working in collaboration with Franklin TV and Radio (wfpr.fm) since October 2019 *
Saturday, July 18, 2020
CORONAVIRUS / COVID-19 UPDATE #25


Dear friends,
Just after 4:00 a.m. on Tuesday morning, after roughly 17 hours of debate, the Senate passed the Reform, Shift + Build Act. This omnibus bill, produced by a bipartisan Racial Justice Working Group appointed by the Senate President, will increase police accountability, shift law enforcement away from surveillance and punishment and instead toward de-escalation and community strengthening, and build a more just and equitable Commonwealth. The bill reflects what many have shared that they want in this moment of change and presents a strong first step toward dismantling systemic racism in Massachusetts.
The Reform, Shift + Build Act makes a number of important reforms, including explicitly banning racial profiling in policing, reducing the militarization of local law enforcement agencies, and requiring law enforcement officers to intervene if another is using unnecessary force. One of the most central components of the bill is the creation of the Police Officer Standards and Accreditation Commission (POSAC), which will certify and de-certify officers and maintain a publicly searchable database of complaints against officers to ensure that officers fired for misconduct cannot be hired by another agency in our state. Additionally, the bill would restore to its original purpose the doctrine of qualified immunity, allowing civil lawsuits against law enforcement officers who commit egregious misconduct and civil rights violations. I delivered a detailed speech on qualified immunity during the debate on the Senate floor.
I proposed five amendments to the already strong base bill, and three were adopted. (The other two were outside the scope of the bill.) My adopted amendments help to avoid the use of tear gas and improve transparency by ensuring that police officer misconduct becomes part of the public record. While there is plenty more work to do, together, the Reform, Shift + Build Act is a significant first step toward responding to the needs of Black and brown communities and other communities that are overpoliced and overrepresented in our criminal justice system.
I know racial equity and police accountability are important issues to so many of my constituents. I received hundreds of emails in support of these ideals, and I saw many people in person at physically distanced Black Lives Matter demonstrations throughout our district, as we joined people around the globe to call for justice for Ahmaud Arbery, Tony McDade, George Floyd, Breonna Taylor, and all victims of anti-Black violence. I received several contacts in opposition as well, but the contacts calling for racial justice and policing reform outnumbered the opposition messages by more than double.
If you or any of your loved ones in my district have fallen on hard times during this public health crisis and need assistance, please do not hesitate to reach out to my office. My team and I are hard at work connecting constituents with resources they need, whether it is collecting unemployment benefits, accessing food stamps, reaching state agencies, and more. My office line is 617-722-1555 and my email is becca.rausch@masenate.gov. We are here to help.
Wishing you and your families strength, health, and resilience.
Yours in service,
Senator Becca Rausch
The newsletter was shortened for publication here. To view the full set of contents, follow this link:
https://mailchi.mp/fc07fb8832e2/covid19-update-12609752?e=0c2c9810fe
Senator Rausch: COVID-19 Update #25 (and policing reform)
Friday, July 17, 2020
Frank Falvey has a radio show called "Frank's Music". Self described as 'eclectic' you hear some good music and info about the songs and the performers. Frank records with Jim Derick as they "search for the meaning in music."
These shows are part of the Franklin Public Radio playlist and also available on SoundCloud.
Franklin Public Radio is 102.9 on the local FM radio dial or anywhere in your browser at
wfpr.fm
Thursday = 10:00a/1:00p/7:00p Frank's Music – Frank Falvey
Frank explores a range of music genres and artists
The show repeats on Saturday at 10:00 AM
This session covers "
Women Of The Grand Ol Opry"
. This is part one of two. You'll need to have patience and wait for the second episode to be shared on the radio and then via SoundCloud.
Audio link =
https://soundcloud.com/user-653308056/woman-of-the-grand-ol-opry-1
Job Opportunities
To apply for a vacant position, please submit a resume and cover letter to apply@franklinma.gov. Please put the job title in the subject line of your email.
https://www.franklinma.gov/sites/g/files/vyhlif591/f/uploads/academy-trained-patrol-officer-posting-july2020.pdf
Firefighter/Paramedic - 2 vacancies
Stormwater and Environmental Affairs Superintendent - Department of Public Works
Franklin Residents: Job Opportunities with DPW, Fire Dept, and Police Dept
The fourth installation of engraved bricks on the Veterans Memorial Walkway took place recently on the Franklin Town Common. The next installation is planned for November 2020 to coincide with Veterans Day. Bricks must be purchased by September 14 for this installation.
Veterans being honored do not have to be Franklin residents. For more information or to purchase an engraved brick, contact the Franklin Veterans Services Office at: (508) 613-1315 or go to: www.franklinveteransbricks.com for online orders. Engraved bricks are $100 each.
Pictured left to right: Dale Kurtz, Franklin VSO, and members of the Franklin Veterans Council, Sue Theriot, Ernest Carruthers and Bob Gardner with Bill Fredrick of C & A Masonry, Inc. of Franklin.
Senate Passes Bill to Invest in Massachusetts Transportation
Legislation authorizes millions of dollars to help accelerate transportation projects in MetroWest
The
Massachusetts State Senate on Thursday (July 16) passed legislation to jumpstart investment in transportation infrastructure and make the Commonwealth's transportation system more reliable and accessible to residents. The bill includes critical transportation investments for the communities of Framingham, Ashland, Hopkinton, Natick, Franklin, Holliston and Medway.
"As a long-time advocate for investment in transportation and regional equity, I am thrilled to see this bill invest in projects and ideas that put us on the road to creating a more accessible and reliable system for travelers across MetroWest," stated
Senate President Karen E. Spilka (D-Ashland)
. "The approach advanced today helps us begin the critical work of improving our infrastructure and provides us with new tools to tackle our transportation challenges. Additionally, the investments outlined today will assist our communities at a time of economic uncertainty. I would like to thank Senators Joe Boncore, Michael Rodrigues, and Michael Moore for all their hard work on this legislation and look forward to it swiftly becoming law."
In response to concerns from community members over potential congestion caused by the Allston Multimodal Project, Senate President Spilka set aside $50M of the $250M authorization for the project to be used for traffic mitigation efforts. That funding will help support a requirement of the funding that two tracks on the Framingham/Worcester commuter rail line be preserved with no reduction in service. Additionally, it would require the Massachusetts Department of Transportation to make public a congestion mitigation plan to ensure the Department develops the most robust mitigation plan feasible. The mitigation plan will be developed in conjunction with key MetroWest stakeholders and provide opportunity for public input from residents of the region.
Senate President Spilka is particularly thrilled to announce the bill includes the following investment authorizations for MetroWest:
$50M of $250M for the Allston multi-modal project dedicated to mitigation efforts

$8M for a parking structure at downtown Framingham's commuter rail station

$2M for Framingham to alleviate flooding at the intersection of Route 9 and 126

$2.5M for parking improvements at the Ashland commuter rail station

$4M for improvement to Route 135 and Frankland Road in Ashland

$1.5M for Franklin commuter rail downtown parking

$1.5M for Holliston downtown traffic improvements

$1.5M for sidewalk and pedestrian safety in Hopkinton

$1.5M for sidewalk and pedestrian safety in Medway

$1M for sidewalk and pedestrian safety improvements to Route 27 in Natick
These localized authorizations were included as part of An Act Authorizing and Accelerating Transportation Investment, which authorizes more than $16 billion in bonds for a wide variety of statewide infrastructure projects, including both upkeep and maintenance, as well as modernization. In addition to addressing issues such as construction, regional initiatives, traffic congestion, and transportation network companies, this legislation will provide significant
support for residents of the Commonwealth by implementing a low-income fare program which will provide discounted transit fares to qualifying riders on MBTA transportation, including the commuter rail, starting on Jan. 1st, 2022.
The bill provides hundreds of millions of dollars in additional authorizations for, among other items, Regional Transit Authorities, a pavement improvement program, to address regional bottlenecks, bus transit infrastructure partnership, municipal small bridge program, South Station improvements, new cape cod canal bridges, for a public realm improvement program in response to COVID-19, electric vehicle grants for municipalities and RTAs, regional transportation project and federally aided highways. More than a billion dollars in funding is also authorized for the next generation bridge program.
The bill represents an important step in reducing traffic congestion, and tasks the Department of Transportation with collecting new information and creating expert-driven plans to respond to the issue. These include seeking federal approval to join the Value Pricing Pilot Program, which provides state agencies with options to manage congestion and establishing a special commission on roadway and congestion pricing, which would also investigate and recommend options for regionally equitable roadway pricing mechanisms. Additionally, the bill allows public authorities to more clearly include time as a factor in evaluating private bids for construction projects.
At the Massachusetts Department of Transportation, two new offices are created by the bill: An Office of Bus Transformation and an Office of Rail Enhancement. Each office would be dedicated to improving the productivity, equity and environmental sustainability of its respective system.
The bill addresses the growth of transportation network companies by increasing reporting requirements so that local and state government can better respond to congestion resulting from increased rides.
In a move that will give regions better control over their transportation infrastructure, the bill allows cities and towns, upon local acceptance by local government and local voters at the ballot, to utilize certain revenue sources for transportation-related projects within the municipality or region.
The bill also defines and regulates the amounts of fines for a several transportation-related activities. Penalties are defined for improper use of a designated bus lane, for railroads who fail to provide timely and sufficient flaggers, speeding in an active construction zone, and failure to move a vehicle involved in a crash from a travel lane on a public way.
The bill must now be reconciled with legislation previously passed the Massachusetts House of Representatives.
Senate Passes Bill to Invest in Massachusetts Transportation
Super fancy but Margot made a QR code for the 3K Fun Run July 23-26!
Use your phone's camera and try it!
* If the QR code doesn't work, the info was posted here previously
Temple Etz Chaim of Franklin, MA is pleased to announce our first Virtual 3K Fun Run FUNdraiser. This year, we're welcoming walkers and runners from near and far to join us in our social distancing 3K. All proceeds from this event will help support Temple Etz Chaim as we support our local community.
Join us Thursday, July 23rd through Sunday, July 26th to get out and get in your steps. You may complete the full 3K (1.8 miles) at one time or across multiple walks/run. Use your iPhone, Fitbit, pedometer, Google maps, or any other tracking device to measure your distance. Walk or run as individual, with your family, or join a larger team remotely, and submit your results here. We're also encouraging participants to get on Facebook and tag us @TempleEtzChaimMA showing us your favorite way to get active and healthy while staying safe.
Participants may also opt to purchase a customized Temple Etz Chaim 3K medal at an additional by clicking here https://www.etsy.com/EngraveGuys/listing/814937628/custom-temple-3k-medal-with-blue-ribbon
We look forward to sharing this great community-building 3K experience with all of you!
For race questions or for more info, please contact Cindy Heilweil at sisterhood@temple-etzchaim.org or Margot Rivelis at boardofdirector3@temple-etzchaim.org
Register online

https://runsignup.com/Race/MA/Franklin/TempleEtzChaim3KFunRunFUNdraiser
Franklin radar picked up the QR code via Twitter
ht

tps://twitter.com/TECFranklin/status/1283719342270676992?s=09
Legislature Passes Bill to Protect Residents from Mosquito-Borne Viruses
Bill creates system to help Massachusetts mitigate spread of arboviruses like EEE
The Massachusetts Legislature on Thursday passed legislation that will help protect residents from Eastern Equine Encephalitis (EEE), a mosquito-borne arbovirus that is rare but can be fatal. The bill, which now moves to the governor's desk, comes amid an already active mosquito season across the state.
"We must act quickly to protect our residents given the mosquito season is well underway and health officials this week discovered the presence of the EEE virus for the third time after testing mosquito samples," stated Senate President Karen E. Spilka (D-Ashland). "Central Massachusetts, for the first time, was one of the many areas impacted by last year's EEE outbreak.  With chances of EEE continuing to spread to other areas of the state, now is the time to act. This bill establishes a comprehensive and coordinated approach to tackling EEE that will reach all corners of the Commonwealth. I would like to thank Senators Comerford and Rodrigues for advancing this issue with urgency. I look forward to seeing this critical bill become law."
Last year, Massachusetts saw a resurgence of EEE, with more than two hundred communities designated as moderate to critical risk by the Department of Public Health (DPH). The virus is spread through the bite of an infected mosquito and can impact humans of any age as well as animals. Massachusetts typically experiences outbreaks every 10-20 years, and the outbreak can last for two to three years. In late September 2019, the DPH confirmed three people died due to EEE. Prior to 2019, the most recent outbreak, according to state health officials, began in 2010.
The bill authorizes the State Reclamation and Mosquito Control Board (SRMCB) to take actions to reduce the mosquito population if the Department of Public Health determines there may be an elevated risk of EEE.
These actions include public education, surveillance of the mosquito population, elimination of standing water and application of larvicides that safely prevent mosquitoes from becoming adults.
The SRMCB would also be authorized to conduct aerial pesticide spraying, subject to notifying the public and putting in place procedural safeguards. Certain landowners, such as owners of organic farms, may apply to opt-out of spraying, and a municipality may opt-out of spraying if the Executive Office of Energy and Environmental Affairs approves an alternative mosquito management plan provided by the municipality. The bill also creates a Mosquito Control for the 21st Century Task Force to recommend reforms to modernize and improve the state's mosquito control system.
The bill now moves to the governor for consideration.
Legislature Passes Bill to Protect Residents from Mosquito-Borne Viruses

"About a dozen finalists selected from across the state will participate in a five-week virtual acceleration program in which they will learn about Lever's intrapreneur curriculum. Each finalist will give a virtual pitch at the end of the program. A $25,000 prize will be given to the winner to start a commercial scale of PPE.
"We are very pleased to be a part of the challenge and we are looking forward to the final presentation. We believe our idea is really unique and helpful and we are certain we'll be in the running to win," Kennedy said.
Lever will also be running a second challenge to help support the state's reopening processes. This challenge will also end with a virtual presentation and the winner will be awarded a $25,000 prize to scale production of is innovation.
Also nominated is Peter Berzin, who has worked to transform Contollo Mass Manufacturing in Franklin from a vacant factory to one that can produce roughly 2,500 medical gowns a day. The factory, housed in the building once operated by the Clark-Cutler-McDermott company at 5 Fisher St."
Continue reading the article online (subscription may be required)
https://www.milforddailynews.com/news/20200716/shrewsbury-and-franklin-companies-recognized-for-work-and-are-finalists-in-levers-covid-19-intrapreneur-challenge?rssfeed=true
Contollo donated PPE to area Fire Depts on June 30, 2020
https://www.franklinmatters.org/2020/07/contollo-mass-manufacturing-donates-ppe.html
The Town of Franklin (
https://twitter.com/TOFranklinMA
)
tweeted:
"The water at Chilson Beach at Beaver Pond is tested weekly by the Board of Health and is currently safe. If the safety status of the water changes, the public will be informed and notifications will be posted.
Thank you!"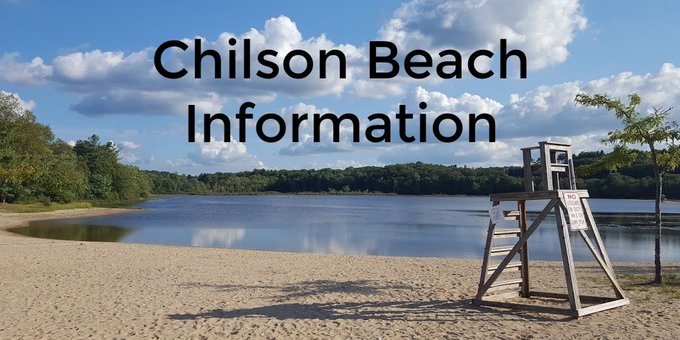 Chilson Beach water quality tested weekly
Franklin radar picked up via Twitter
https://twitter.com/TOFranklinMA/status/1283838782236745732?s=09
From the Poynter Institute we share this article:
Public data is the raw material with which fact-checkers work every day. Without it, the credibility of rating information as false — without being able to show the reasoning behind the decision — is weakened, no matter how obviously false the content seems. But there is a way to navigate this, even if data is not accessible.
During the COVID-19 pandemic, when conspiracy theories and misinformation related to vaccines, thermometers, and miraculous prevention methods are gaining steam on social media, the fact-checking community has found a simple – and honest – way to say something is probably not 100% true.
Fact-checkers are posting articles with intermediary rating labels such as "unsupported" and "no evidence" to alert audiences to highly dubious content.
In the list of more than 7,800 fact-checks published by the CoronaVirusFacts alliance (http://poy.nu/alliancedatabase)

, the collaborative project that since January brings together 99 fact-checking organizations from around the world, there are at least 107 articles in which fact-checkers opted to say there was "no evidence" regarding the truthfulness of a certain piece of information rather than flagging it as completely "false". One-third of these checks were produced in the last two months.
Continue reading the article online
https://www.poynter.org/fact-checking/2020/unsupported-a-powerful-rating-to-flag-covid-19-conspiracy-theories/
Franklin radar picked up via Twitter
https://twitter.com/Poynter/status/1283774388483940353?s=09
From the
Milford Daily News
, articles of interest for Franklin:
"In a moment that spoke to the political charge permeating throughout the state amid debate over racial justice and pandemic impacts, three distinct rallies entangled into a mass group of advocates on the State House steps Thursday with one group calling for a redesign of the state's flag and motto out of respect for Native Americans.
The movement to replace the state's motto and images on the flag seems to be growing as conversations on policing have also engulfed Beacon Hill. Indigenous people, advocates, and lawmakers took to the steps of the capitol to urge the Legislature to consider three bills that would replace the state flag and motto, ban Native American mascots, and refine laws around repatriation and disposition of Native American human remains.
United American Indians of New England and the North American Indian Center of Boston helped organize Thursday's event where Sens. Jo Comerford (D-Northampton) and Jason Lewis (D-Winchester) and Rep. Lindsay Sabadosa (D-Northampton) paid tribute to the state's Native American tribes and supported the bills.
Lewis said Senate Democrats planned at a midday caucus to discuss bills "to replace the seal and flag and to prohibit [Native American] images and mascots in our high schools."
Continue reading the article online (subscription may be required)
https://www.milforddailynews.com/news/20200716/senators-will-consider-replacing-massachusetts-state-flag-and-seal?rssfeed=true
"A week after the United States surpassed 3,000,000 coronavirus cases — around a quarter of the world's cases and deaths — the coronavirus pandemic continues unabated. Nearly half of all states, per a USA TODAY study, are facing a more rapid spike in cases than in the spring.
Governors and other leaders in states including California, Texas and Michigan continue to grapple with plans to reopen their economies – or slow them down again – amid this severe uptick in cases. Among measures on the table: shutting down high-capacity businesses such as bars and gyms, halting elective surgeries and requiring people to wear masks."
Continue reading the article online (subscription may be required)
https://www.milforddailynews.com/zz/news/20200716/at-least-half-of-all-states-including-california-and-michigan-pause-reopening-or-take-steps-to-halt-spread-of-covid-19?rssfeed=true
Thursday, July 16, 2020
Frank Falvey has a radio show called "Frank's Music". Self described as 'eclectic' you hear some good music and info about the songs and the performers. Frank records with Jim Derick as they "search for the meaning in music."
These shows are part of the Franklin Public Radio playlist and also available on SoundCloud.
Franklin Public Radio is 102.9 on the local FM radio dial or anywhere in your browser at
wfpr.fm
Thursday = 10:00a/1:00p/7:00p Frank's Music – Frank Falvey
Frank explores a range of music genres and artists
The show repeats on Saturday at 10:00 AM
This session covers "
The Softer Side of the 50's."
Audio link =
https://soundcloud.com/user-653308056/the-softer-side-of-the-50s
Hilarious singer/storyteller Don White - donationas
Don White Thurs, July 23 7 PM
Don White Online Thursday, July 23rd, 7 PM
The Circle of Friends Coffeehouse presents an online concert by Don White on Thursday, July 23rd at 7 PM to benefit the Franklin Food Pantry. Don is an award-winning singer/songwriter, a comedian, an author, and a storyteller. He's been bringing audiences to laughter and tears for thirty years. He is a Circle of Friends regular whose songs and stories always have our crowds rolling in the aisles. http://www.donwhite.net/
Franklin's Jamie Barrett opens the show. Special surprise guest(s) will be joining Don at the end of the show for a song circle. If you check our last email that may give you a clue. More info next week
You will be able to view this show on YouTube or on Don's Facebook page.
There is no fee but donations will be accepted and benefit the Franklin Food Pantry.
Here is the link to YouTube: https://youtu.be/Zwoc7dXhnpU
The Circle of Friends Coffeehouse is a non-profit organization affiliated with Franklin's First Universalist Society. Please visit http://www.circlefolk.org/ for more information.
Circle of Friends Coffeehouse · First Universalist Society · 262 Chestnut St · Franklin, MA 02038 · USA