Town of Franklin, MA (@TOFranklinMA) tweeted on Tue, Apr 20, 2021:
"The drive thru window at the Municipal Building will remain closed tomorrow, Wednesday April 21st. Residents are welcome to come into the lobby for transactions. Thank you!"
Note: The windows are being replaced in the Municipal Bldg and the work on the drive up windows was estimated to take one day. It appears to have taken more than that hence the extension of the closure from Tuesday to Wednesday.
Original notification on Thursday April 15, 2021
https://www.franklinmatters.org/2021/04/drive-up-window-schedule-at-municipal.html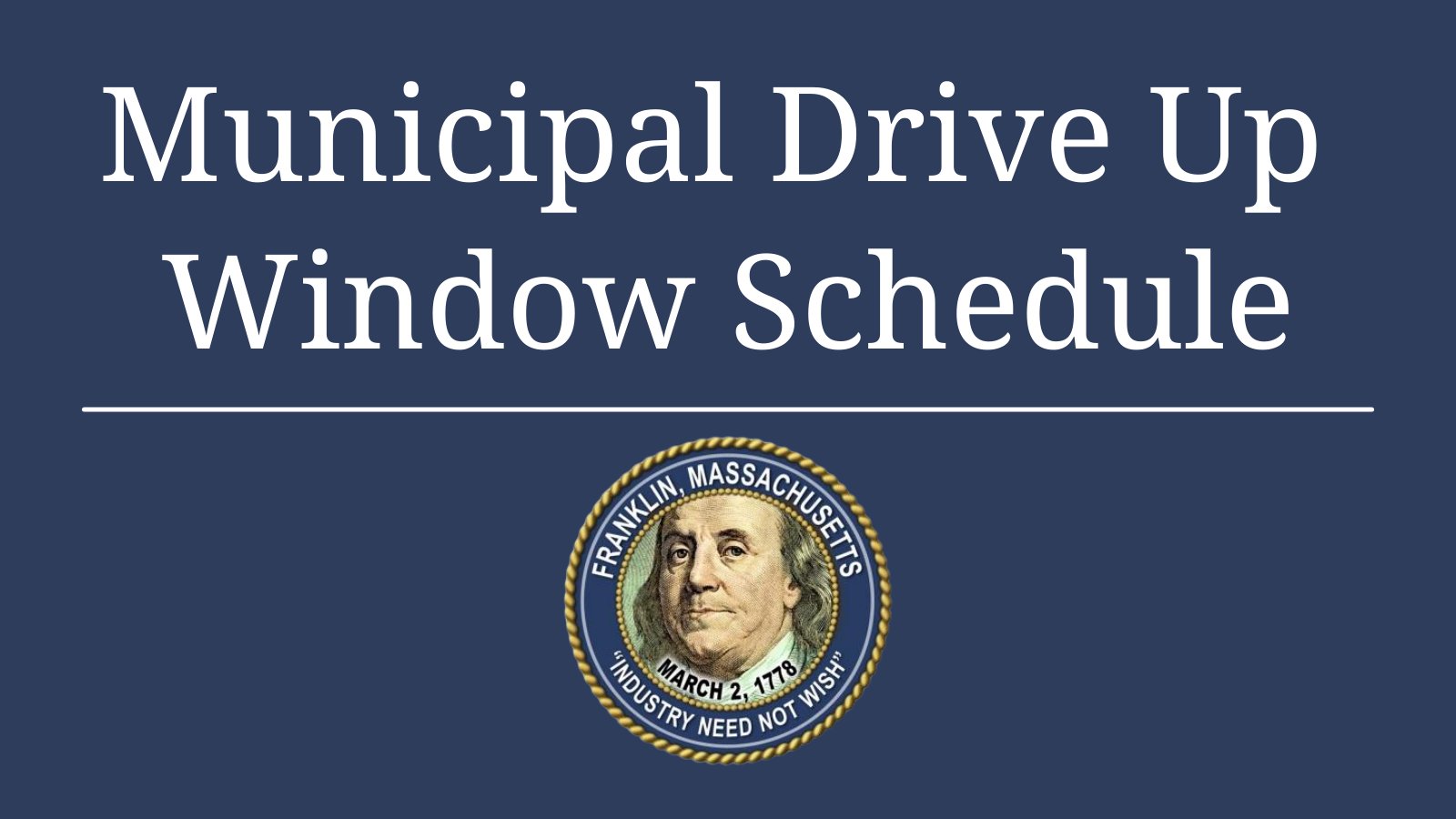 Town of Franklin, MA: drive up window closed on Wednesday, Apr 21 - come into the lobby