LAST 2 WEEKS IN REVIEW
I'm your representative in Congress and I write to keep you informed.
On the Hill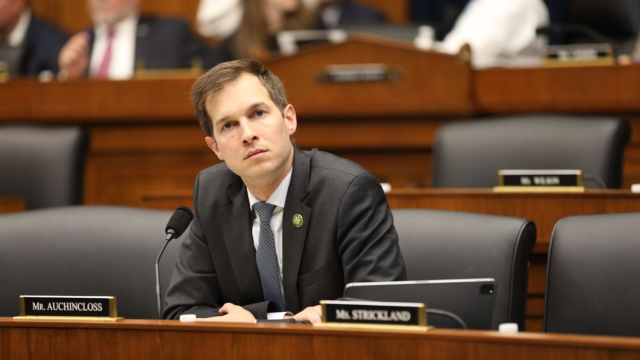 Calls for a ceasefire should be directed at Hamas – the internationally recognized terrorist organization – not Israel, which is using military force to achieve the primary goal we all have: bringing the hostages home. Hamas could cease all civilian suffering tomorrow by merely agreeing to abide by the law of armed conflict and engage as a lawful combatant, which would require it to release hostages and cease using civilians as human shields.

If Israel had acceded to a ceasefire, the recent hostage deal would not have been agreed to. To get all hostages home and to dismantle Hamas, Israel will need the continued support of Congress and the president in rejecting premature calls for a ceasefire that only one side would respect.

Affordable Housing: I recently spoke about the need for affordable housing to members of the House Financial Services Committee. The lack of affordable housing is the biggest problem that Bay Staters face. It's slowing economic growth, creating barriers for young families, and causing panic for seniors.

To help address this, I am cosponsoring the Affordable Housing Credit Improvement Act, which would have an immediate impact in producing more affordable housing. I urged the committee to take up this legislation to lower housing costs.

Make your voice heard → I want to hear from you.
Should Congress prioritize policies that build more affordable housing?

Around the Fourth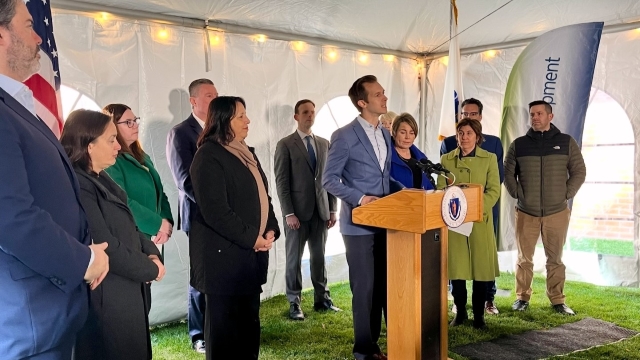 Energy Efficiency Upgrades in Brookline: I joined Governor Healey to announce energy efficiency grants for Brookline housing. It's a triple win – to decarbonize buildings, boost the clean energy economy, and lower utility bills for families. It's exactly the kind of programming that congressional Democrats envisioned when we passed climate and clean energy legislation last summer to boost innovation and improve efficiency.

As I said to Brookline's local officials, these energy retrofits are the second recent housing and climate win for the town. By zoning for more mixed-use and multi-family development in accord with the MBTA Communities Act, Brookline's Town Meeting struck a bold win for more walkable, less carbon-intensive neighborhoods.

Duchenne Muscular Dystrophy: Duchenne Muscular Dystrophy is a dreaded diagnosis for parents and their children. I recently met with Michelle Rengarajan, a two-time Duchenne's parent, physician-scientist, and constituent, to discuss the state of the science and whether the FDA's regulatory approach is too risk-averse for a disease with no cure. With the advent of gene therapies, scientists and regulators must be racing together to accelerate bench-to-bedside progress.

Apponequet High Visit: At Apponequet High School in Lakeville, I encouraged students to take big risks to pursue their ambitions after high school; to engage with the world in a spirit of curiosity; and to honor the Marine Corps maxim that 'officers eat last.' I also took a range of probing questions, from SCOTUS term limits (yes), to whom I idolized growing up (I had posters of the Founding Fathers, not athletes or musicians), to whether criticism on Twitter bothered me (I've never been criticized on Twitter, so it's not an issue).

Gann Academy Visit: Gann Academy invited me to a Q&A with students about Israel, my career, and more. We discussed the necessity of dismantling Hamas, President Biden's leadership in negotiating hostage release, and the ultimate prospects of a two-state solution. In response to a question about early formative experiences, I shared with them the first episode in a lifelong attachment to First Amendment principles, when I wrote a negative review of a school musical as a journalist for my middle-school newspaper and refused to pull it under pressure.

Even as a strong advocate for free and open expression, I have deep reservations about TikTok's malign influence on public discourse and adolescents' development. I benefited from hearing students' candid assessments of the toll that social media takes on them, as well as the enjoyment and exposure to new interests it can unlock. Congress must act in separating the principles of speech and reach.

Free speech – the ability to post without fear of government reprisal – does not equate to a 'right to reach' – the algorithmic amplification of hateful, defamatory, exploitative, or otherwise corrosive content. While this applies to all social media platforms, TikTok is especially concerning because of its popularity, poor track record, and ownership by a company under the control of the Chinese Communist Party.

Hanukkah: Ahead of the start of Hanukkah, I want to wish you a wonderful holiday and I hope you have the opportunity to enjoy the beautiful light of the season.
Onwards,

Jake
WASHINGTON
15 Independence Avenue SE
1524 Longworth HOB
Washington, DC 20515
Phone: (202) 225-5931

NEWTON
29 Crafts Street
Suite 375
Newton, MA 02458
Phone: (617) 332-3333

ATTLEBORO
8 North Main Steet
Suite 200
Attleboro, MA 02703
Phone: (508) 431-1110