FEF Wine Social at La Cantina, March 21, 7:00 PM
Come and relax with your friends and great locally made wine!!!
Your FEF support benefits all of our kids in the Franklin Public Schools. We'll have door prizes & raffle items.
PLUS - buy 3 bottles of wine and receive a gift!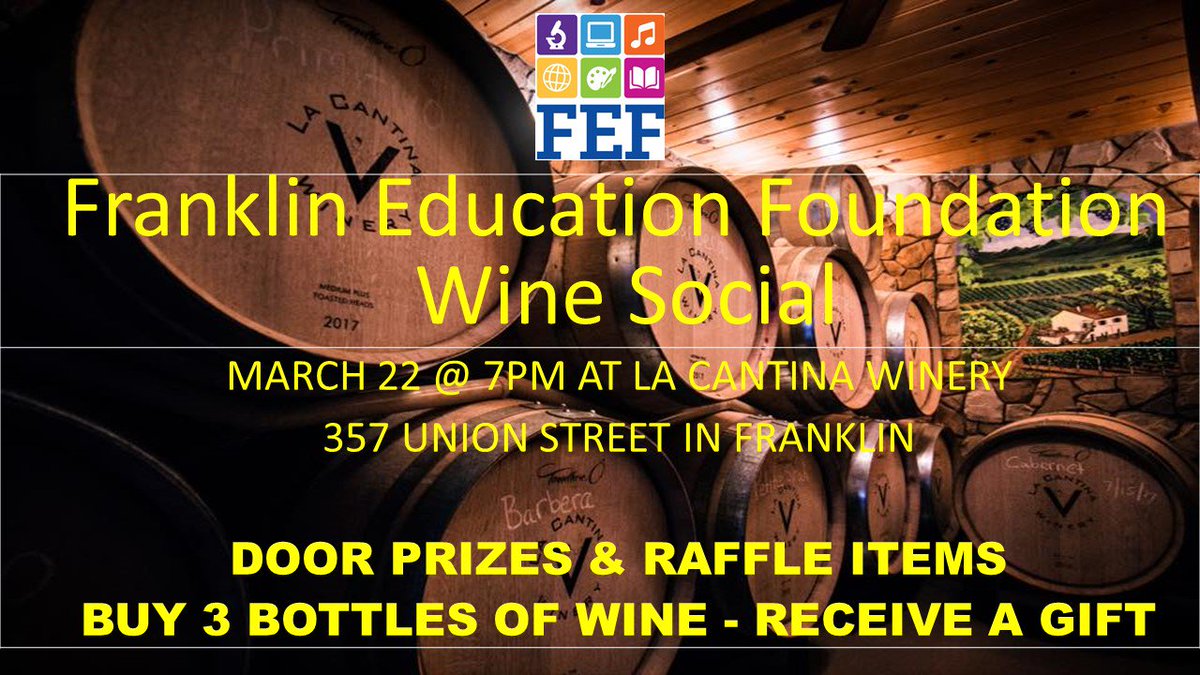 FEF Wine Social. at La Cantina, March 22 - 7:00 PM
Shared from Twitter
https://twitter.com/FranklinEdOrg/status/1107323089803718659