"In part 5 of our series, "More than Compliance," DHCD's Nathan Carlucci explains what's needed for interim compliance with the state's new zoning requirement.
Missed it? Watch the video & sign up for session 6, Exploring Housing at Different Densities."

Register for webinar -> https://t.co/LWsxNQ31jm
The series was scheduled to run for nine consecutive Wednesdays, from 12 to 1:30 p.m., through Nov. 16. A new session on affordability has been added for Nov. 30.
Shared from Twitter ->
https://twitter.com/mhphousing/status/1583092426679681028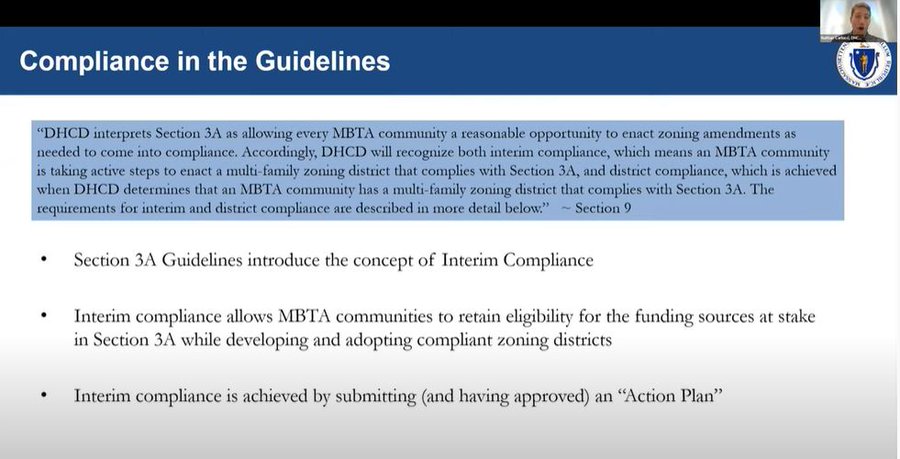 Mass Housing Partnership: video webinar series on housing (video)