In the regular meeting, Wednesday, Oct 19 the Town Council witnessed the swearing in of two firefighter/paramedics, spent time with the Franklin State delegation: Senate President Karen Spilka, Senator Becca Rausch, and State Representative Jeff Roy, before getting into the legislation portion of the meeting.
The Council made two unanimous votes to approve and authorize CPA funding for the purchase of Schmidt's Farm via the first right of approval. The Community Preservation Committee had recommended the purchase in their meeting (10/4) and the Finance Committee had also unanimously approved in their meeting on Tuesday (10/18).
Additional funds ($50K) for the exterior renovation of the Red Brick school were also approved during the session. $200K had been initially budgeted for the repairs but the actual work has shown to be increased due to inflation hence, the additional funds required. $250,000 is the total for the exterior.
With the recent 2020 census results, the resulting redistricting has shifted the Senate districts so Senator Rausch's district covers all of Franklin where previously 3 precincts had been covered by Spilka. The session was the 'final' official visit of all three and the Council recognized Spilka with a proclamation for her service over the years. Both Rausch and Roy have contested elections this November.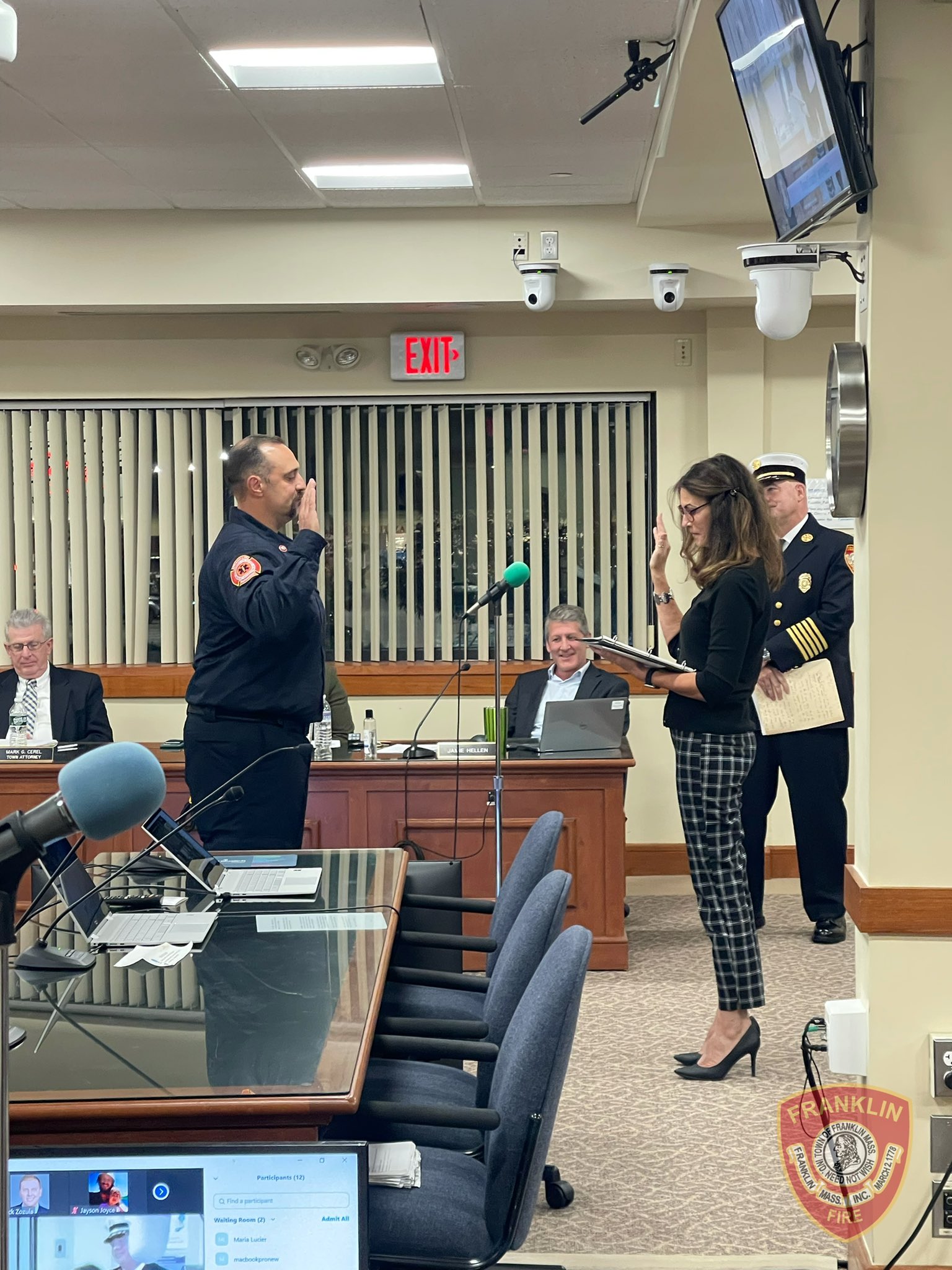 Victor DaCosta - New Hire, Firefighter/Paramedic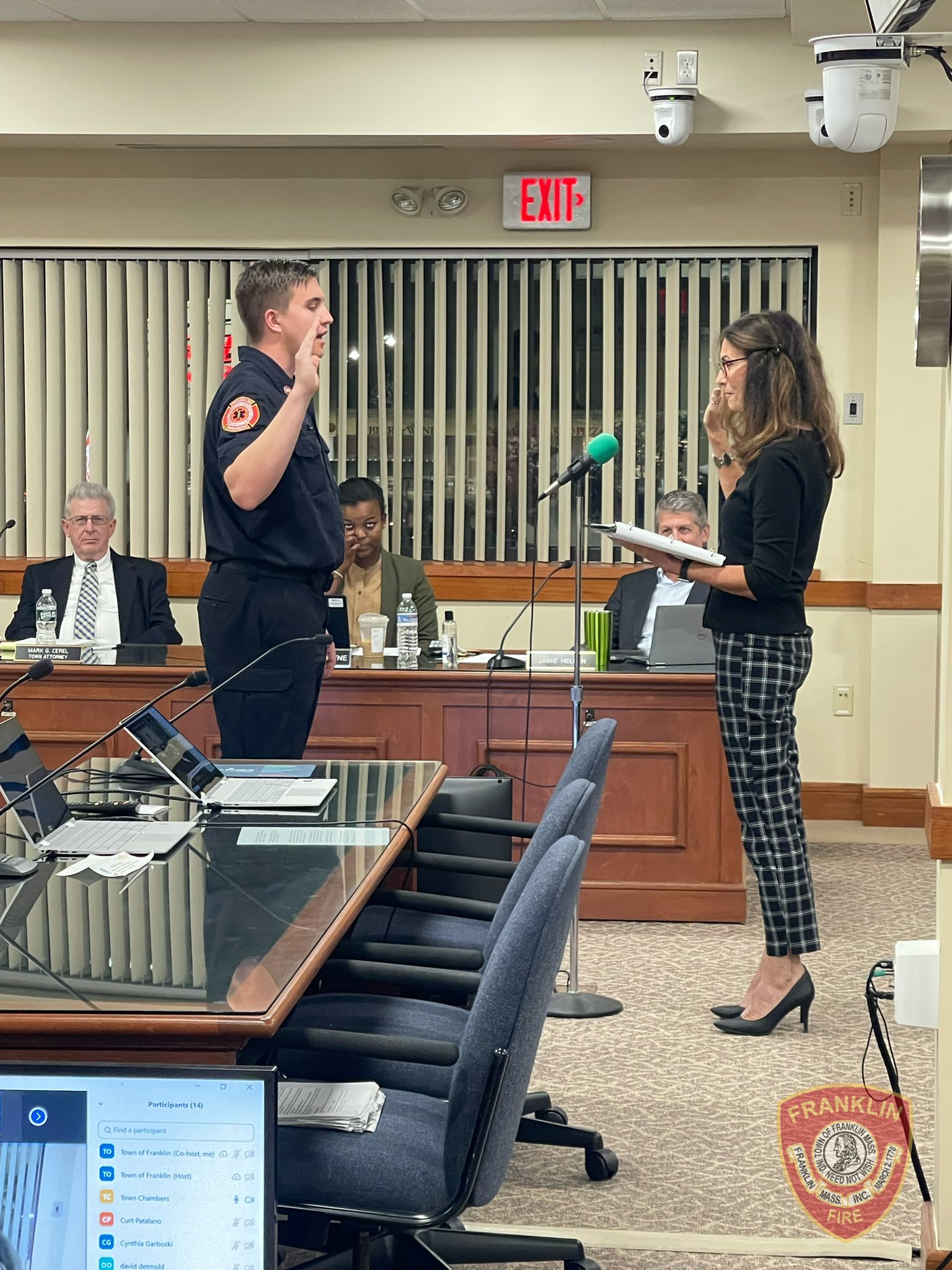 Nicholas Brosseau - New Hire, Firefighter/Paramedic
Both photos courtesy of the Franklin Fire Dept Twitter account: