LAST 3 WEEKS IN REVIEW
OCTOBER 31 - NOVEMBER 18
I'm your representative in Congress, and I write to keep you informed.

First — Happy Thanksgiving!

On the Hill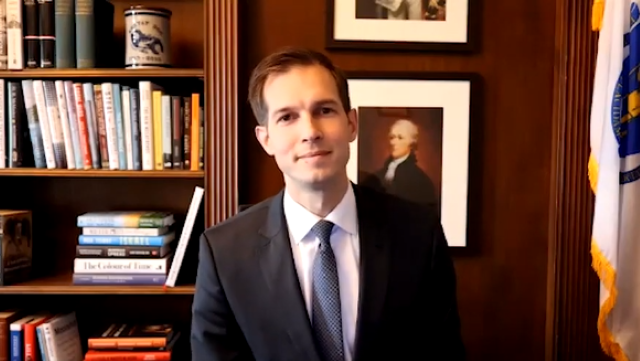 The New Republic: Recently, I joined the New Republic for the Run-Up Live, which provides a behind-the-scenes look at Congress. In regards to their question about Republican control of the House, I said that with the gavel comes the initiative: if the GOP wants to focus on lower costs and clean energy, then Democrats will engage and debate in good faith. But if it's going to be political theater designed only to weaken the president, then House Democrats will hit back hard. You can watch the full discussion here.

Speaker Pelosi: Last week, Speaker of the House Nancy Pelosi announced that she would not seek re-election as the House Democratic Leader. I am thankful for her fearless leadership, especially during the Trump administration. I agree with her sentiment that "we must move boldly into the future, grounded by the principles that have propelled us this far and open to fresh possibility for the future." You can watch my comments about the next wave of Democratic leadership here.

Make your voice heard → A recent controversial discussion at COP27 — the climate conference hosted by the United Nations — revolved around "loss and damage." A loss and damage fund will send monies from developed nations to mitigate climate harm suffered by poorer nations. One big question is, what about China? It's simultaneously the world's biggest carbon emitter (much bigger than the USA) but also, still, a developing nation.

Do you support wealthier countries, like the U.S., providing loss and damage payments to poorer countries? Let me know below if you support this proposal.
Do you support a Loss and Damage system in response to extreme weather events?

Around the Fourth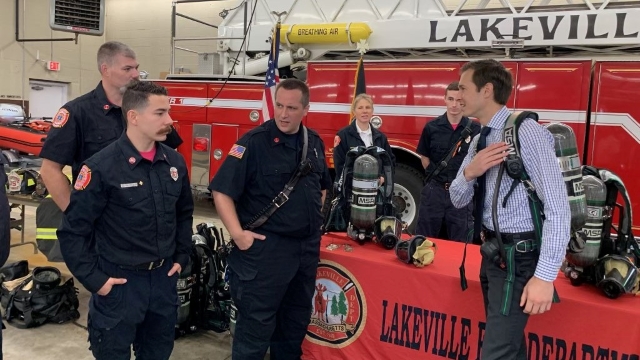 Lakeville Fire Department: Recently, I visited the Lakeville Fire Department to learn about their new equipment. Local, state, and federal officials came together to better equip the Lakeville Fire Department to fight both structural and forest fires. Better gear doesn't just make for better firefighters — it means longer careers and healthier retirements.
Veterans Day: I celebrated Veterans Day at the Veterans Day Parade in Seekonk. I spoke at the parade to honor fellow veterans who have sacrificed for our country. The call for a nationwide moment of silence in President Biden's Veterans Day Proclamation is an important marker of respect. I was proud to further the efforts of Former Representatives Barney Frank and Joe Kennedy, and current Representative Steve Lynch, to recognize this moment of silence in all future Veterans Day presidential proclamations. I encourage all Americans to participate in the coming years.

Climate and Housing Conferences: Two weeks ago, I hosted conferences on affordable housing and clean energy.

The affordable housing conference highlighted that the cost of housing is the single biggest challenge facing the Commonwealth. We were joined by Juana Matias, the HUD regional administrator, and spoke with housing officials and developers across the district about the programs and funding available for affordable housing development. I also reiterated my commitment to policies, from zoning reform to Low Income Housing Tax Credit expansion, that surge production of affordable housing units. You can watch my floor speech highlighting the affordable housing conference here.

At the climate and clean energy summit, we covered policy, clean tech, and international affairs. I left this event optimistic because of the growing political will, abundant talent and innovation, and increasing global cooperation around the imperative of a clean energy transition. We are going to achieve a future of clean air, clean water, and clean energy that is too cheap to meter.
Sincerely,

Jake
WASHINGTON
15 Independence Avenue SE
1524 Longworth HOB
Washington, DC 20515
Phone: (202) 225-5931

NEWTON
29 Crafts Street
Suite 375
Newton, MA 02458
Phone: (617) 332-3333

ATTLEBORO
8 North Main Steet
Suite 200
Attleboro, MA 02703
Phone: (508) 431-1110