From the
Milford Daily News
, articles of interest for Franklin
:
"The converted carport behind Holliston's Prentice Road golf course contains a riot of color and movement.
Blooms in shades of pink, purple, and yellow soar up from islands of loam on the gravel floor, pour from boxes along the walls, and hang from baskets in the ceiling. Black and orange butterflies flit from flower to flower, and a few head for the netted walls and arched ceiling, where visitors can hear the rapid drumming of their wings against the barrier. A mural of the colorful insects takes up a back wall.
This is the Holliston Butterfly Aviary, which opened for its third season this past weekend, behind the town-owned Pinecrest Golf Course.
Watch where you step: some butterflies nestle into the gravel at visitors' feet."
Continue reading the article online (subscription may be required)
http://www.milforddailynews.com/news/20170718/hollistons-butterfly-aviary-is-open
From the Holliston Agricultural Commission webpage:
The Agricultural Commission in Holliston established the butterfly aviary as part of their regular programs including a community garden, farms day in September and a Spring event in April.
Franklin is in the process of getting an Agricultural Committee together to help foster the farm environment. Hmm, what will Franklin do?
"Butterfly Aviary Rules
Aviary is open 7 days a week 8am-7pm (During "open" season)

Please no children should be inside the aviary without adult supervision

Please no touching or trying to catch the butterflies

Watch your step as butterflies are often on the gravel and you could step on them

No running, bug repellants, picking up the butterflies or the plants, dogs, food or drinks allowed inside

Please do not place hands on the netting

Before you leave, please check yourself to make sure you don't have any butterflies on you"

From the Holliston Agricultural Commission webpage
http://www.hollistonagcom.org/butterfly_aviary.html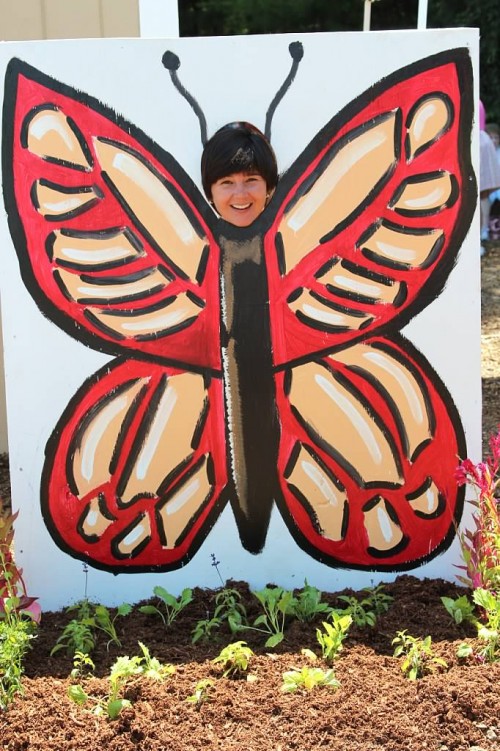 From the Holliston Agricultural Commission webpage