Jackson (Jack) Montgomery is young man from Franklin who has been fighting a battle with Lyme disease. A GoFundMe page has been created to help with the costs of this fight for health. The article linked below provides additional details about his diagnosis, medical care to date, and the deep debt incurred by his parents to provide medical care.
Jack's family has recently identified a new course of treatment that could provide a significant improvement in his quality of life; however the cost is quite significant. And you can help!
https://www.gofundme.com/jmontgomery
"Despite his illness, Jack has persevered academically. He is one of the hardest working individuals you could imagine. This affable young man is adored by his peers; and their parents too! Jack graduated from Franklin High last year and has an impressive academic and leadership record:
4.0 GPA weighted

4 Year Active Peer leader, headed committees

3 year class representative in student government

President of French National Honor Society

3 Year peer mentor

3 Year worker of freshman high school experience

5 AP classes
Every donation helps get Jack closer to the treatment he needs."
https://www.gofundme.com/jmontgomery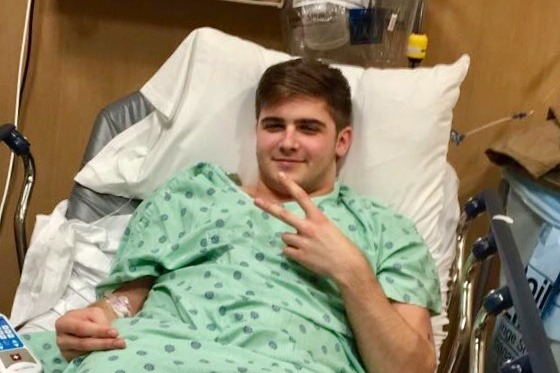 Franklin resident struggles with Lyme disease. Can you help?