Announcing a New Literacy
Resource for RIF

March 2019
Happy National Reading Month! As an important supporter of RIF's work, I want you to know more about a truly transformational addition to RIF's literacy toolbox.
Earlier this month, I was joined by actor, director and literacy advocate LeVar Burton at the South by Southwest Education Conference (SXSW EDU) to announce his gift of literacy to a packed house. The event was attended by thought leaders and influencers in the education industry and was a perfect opportunity to announce the gift of Levar Burton Kids' awarding-winning Skybrary to Reading Is Fundamental.
Skybrary allows RIF to expand its suite of digital offerings for young readers with an interactive library of over 900 high-quality digital books and video explorations designed to engage young readers and foster a lifelong love of learning.
The child-friendly resource allows kids to explore thematic collections of books and add books they are inspired by to a digital backpack.
Each book includes audio, along with additional games, videos, and other activities that support the book.
The team at RIF is so thankful for this incredible resource and we are enthusiastically exploring ways we can extend access to Skybrary to those most in need. We look forward to sharing our plans with you.
LeVar is beautifully eloquent about literacy and the link to our conversation follows if you want to learn more.
Thank you for sharing a bit of National Reading Month with RIF and
heartfelt thanks for everything you do to support children's literacy. RIF's work would not be possible without you.
Sincerely,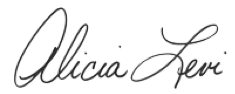 Alicia Levi
President and CEO