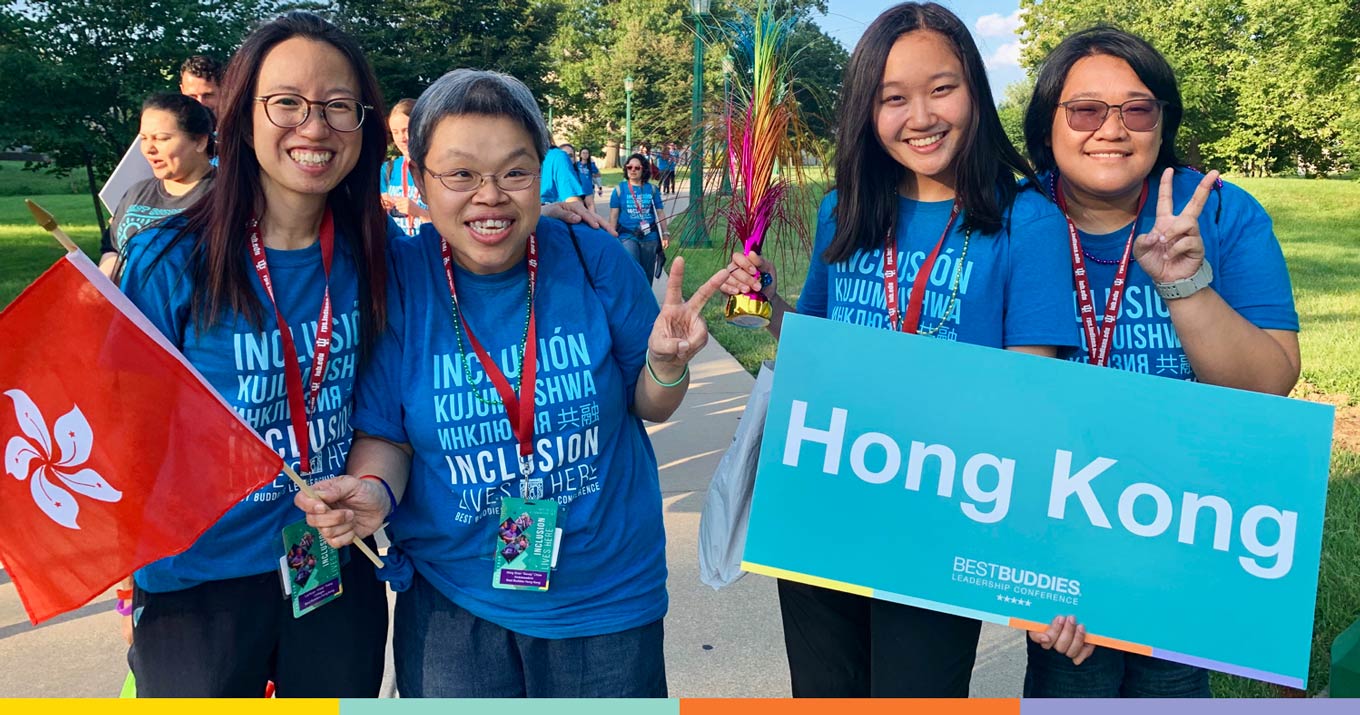 As Best Buddies has grown across the world over the last 30 years, so has our annual Leadership Conference. This year, international guests from 13 different countries made the trek to Indiana University in July. With attendees from Germany to Kenya to Haiti, we show that inclusion knows no bounds, and we hope you'll help us continue to prove this point in celebration of #GivingTuesday, th

e world's biggest day of giving.
Two first-time attendees were Chloe Wong and Sandy Chow, a Chapter President and Ambassador from Hong Kong. The pair endured 17-hour flights just to be in the company of others who believe in inclusion as much as they do. If you ask either of them, they won't hesitate to tell you it was all worth it. As Chloe put it:
"I was honored to be a part of the Leadership Conference with my Best Buddy, Sandy. It was a dream come true, and I was amazed to see Sandy's growth at the conference. She finished her very first speech in English and made friends from all over the world. The Leadership Conference gave us both the confidence to be ourselves. Best Buddies makes us better, and it's taught me that friendship is the light of life."

Each year, people like Sandy and Chloe are truly transformed by the Leadership Conference. It shines a light on people's abilities and empowers leaders to be themselves. But you don't have to look halfway around the world to find people who need these opportunities. You probably don't even have to leave your neighborhood.
In every country, every state, and every single city across the world, there are Chloes and Sandys who are just waiting to be given a chance. For #GivingTuesday, we're asking you to be a spark in your community. More than $50,000 are now being matched across the country, so there's no better time to ignite inclusion with us.

Best Buddies International is a nonprofit 501(c)(3) organization dedicated to establishing a global volunteer movement that creates opportunities for one-to-one friendships, integrated employment, leadership development, and inclusive living for people with intellectual and developmental disabilities (IDD).
bestbuddies.org/giving-tuesday
Best Buddies International
100 SE 2nd Street, Suite 2200
Miami, FL 33131
Phone: (305) 374-2233