Kate Raworth (@KateRaworth) tweeted on Tue, Jan 18, 2022:
"This is big and bleak news. The planetary boundary for chemical pollution (aka 'novel entities') has been quantified for the first time - and it's now clear that humanity is massively transgressing levels that are safe for life on Earth.
Plastics! Read on. https://t.co/OEHWdSOX23 "
Continue reading the article online (subscription maybe required)




Shared from Twitter: https://twitter.com/KateRaworth/status/1483480456335175684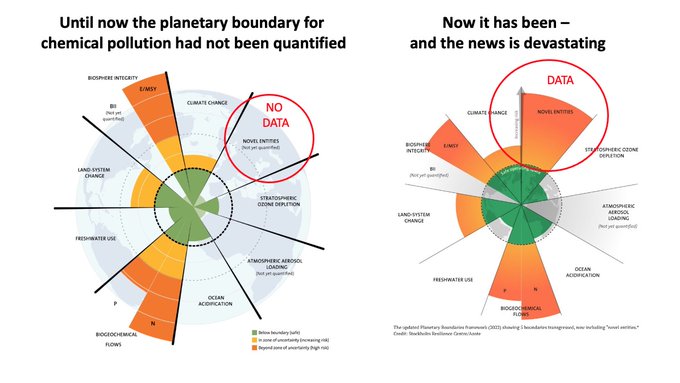 The Guardian: "Chemical pollution has passed safe limit for humanity, say scientists"