"Today marks the first day of the Atlantic hurricane season, which

will run until November 30. Long-term averages for the number of

named storms, hurricanes, and major hurricanes are 14, 7, and 3,

respectively."
Shared from https://www.nhc.noaa.gov/gtwo.php?basin=atlc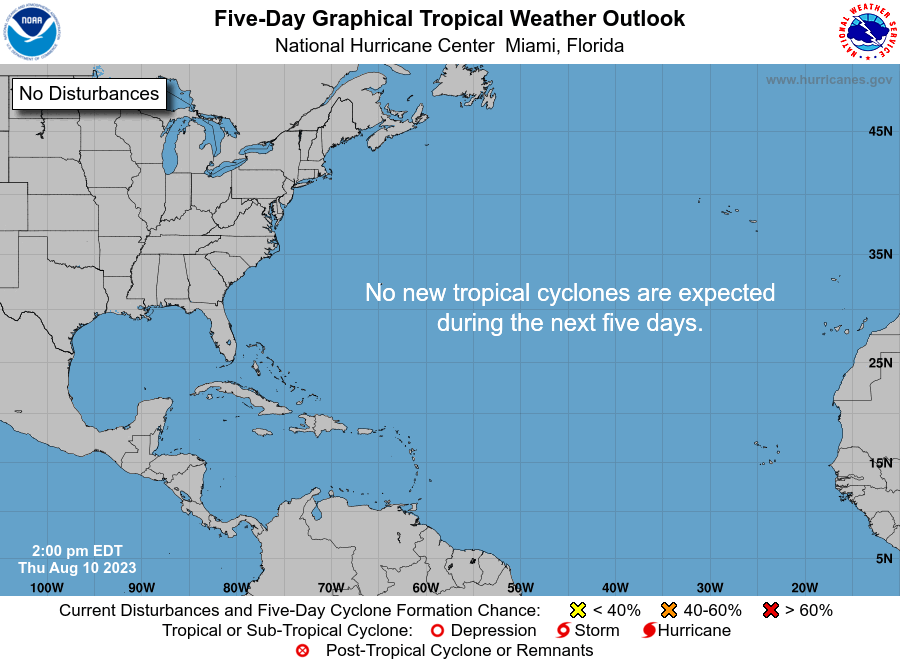 the first day of the Atlantic hurricane season
"Threats from hurricanes don't come just from wind and rain, storm surges, flooding and rip currents, or tornadoes and landslides. Hurricane-related threats also come in the form of scammers who use those weather emergencies to cheat people. Some of the most common weather-related frauds and scams include people who promise to help you with clean-up or repairs, but disappear with your money; those who pretend to be FEMA or other government agencies; people who promise you a job – if only you pay to get it; and those who promise you a place to rent – if only you wire them the money to get the place sight unseen.

The FTC's site, Dealing with Weather Emergencies, has practical ideas to help you get ready for, deal with, and recover from a weather emergency. It also has advice on how to recognize, avoid, and report frauds and scams."
Shared from https://consumer.ftc.gov/consumer-alerts/2022/05/how-prepare-hurricane-season-2022-and-avoid-storm-related-scams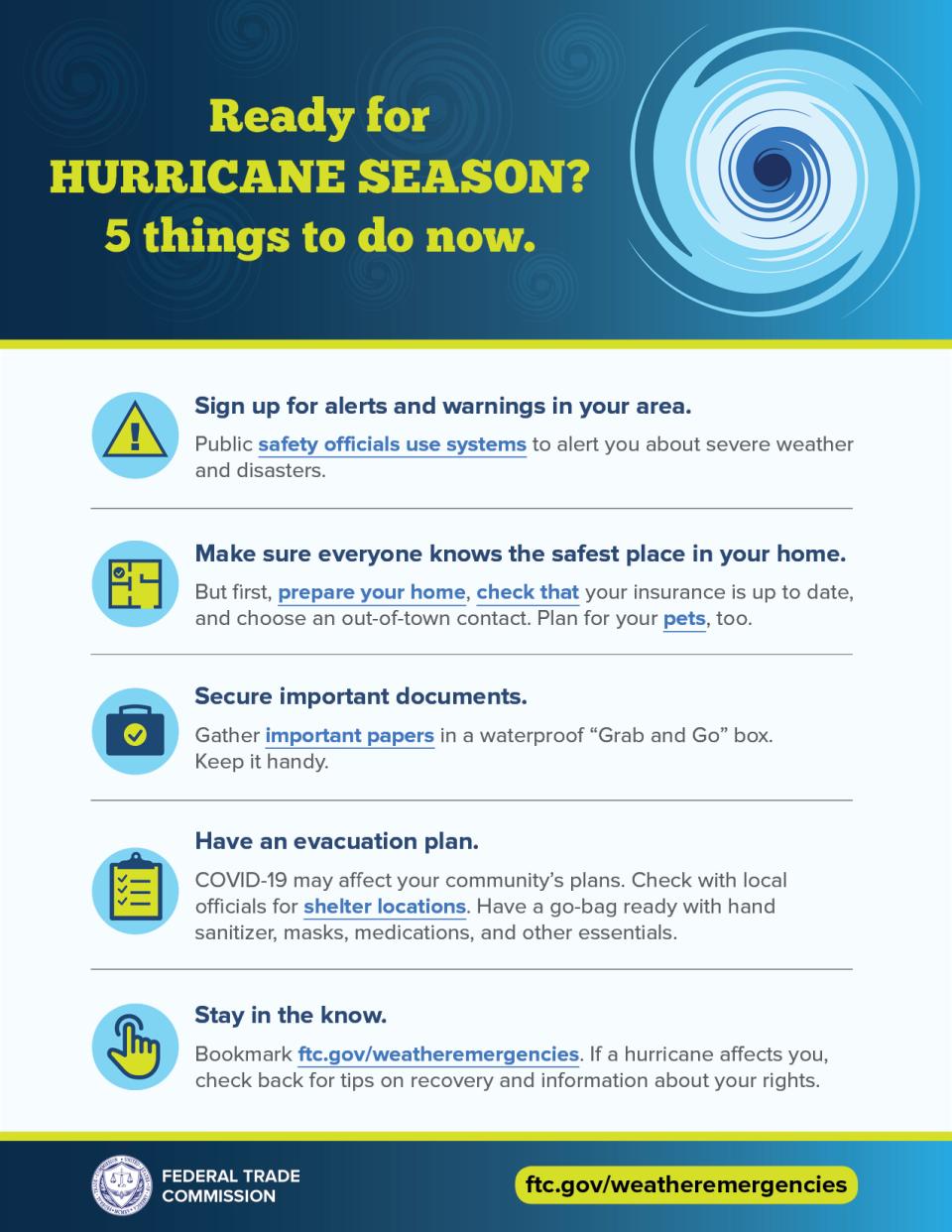 Are you ready to deal with weather emergencies and avoid scams?