Via the Massachusetts Climate Action Network
"Join us and voice your concerns about the Department of Energy Resources (DOER's) stretch energy building code & demand that the code accelerate the construction of energy-efficient, all-electric buildings powered by renewable & clean energy. "
RSVP here: http://bit.ly/DOERDirectAction
In the Making Sense of Climate series, Ted McIntyre and I talk many times about the stretch codes and how that can help the overall approach to reducing green house gases. You can provide feedback to the DOER in these sessions, to help get the stretch codes to make a difference. You can find the series here ->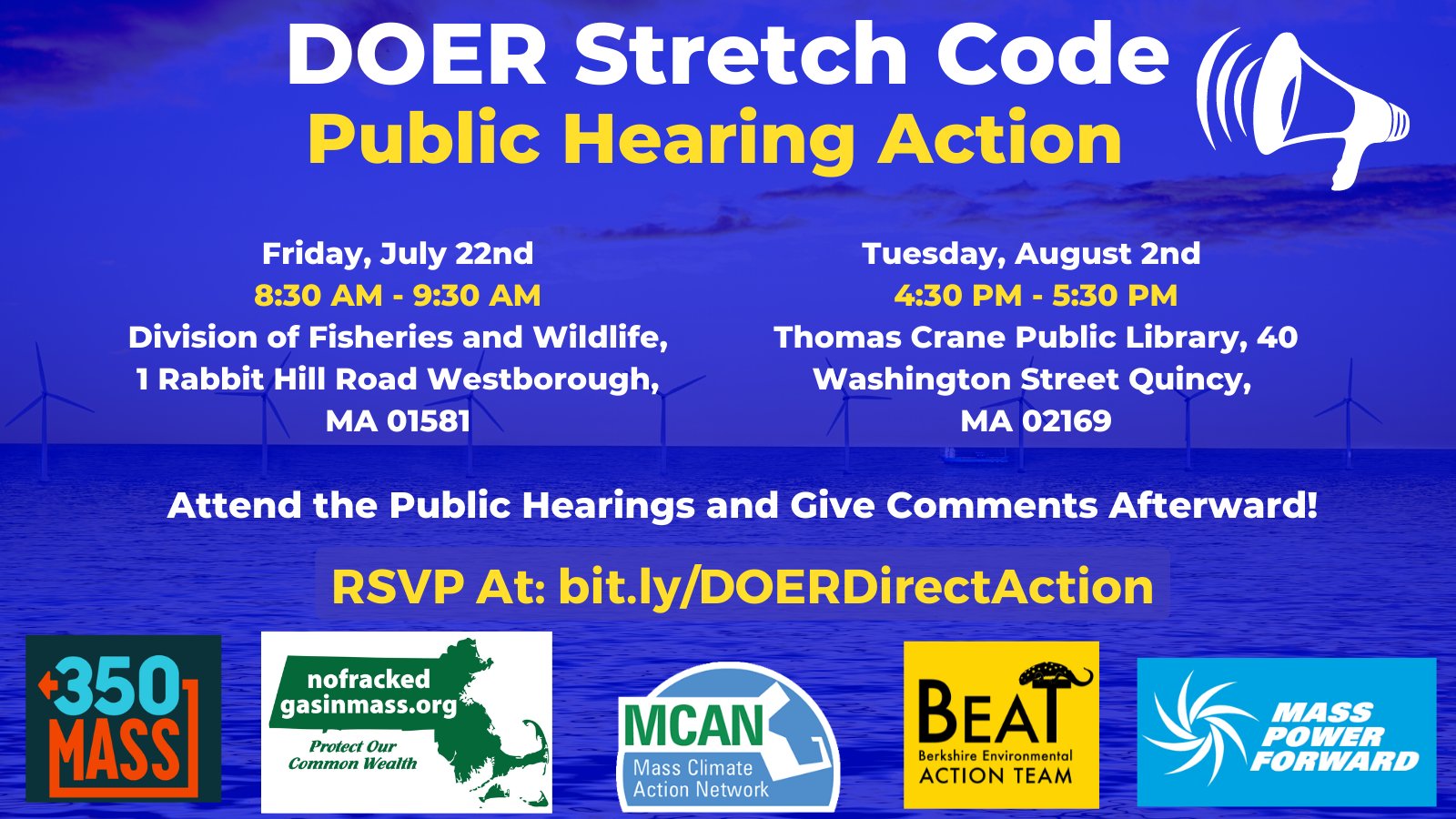 Take action to provide DOER your input on the proposed building stretch codes
If you are not sure about stepping up to speak in the one of the sessions, MCAN also offers session on writing a letter to provide your input.
"MCAN and our partners will be hosting three workshops to build awareness, support, and confidence on making informed comments. Experts and highly informed advocates will be in attendance to answer any questions you have and provide further insight into the details of the most recent code.
Join us for our Letter Writing Workshop on July 20th at 7:00 p.m. to learn and ask about DOER's proposed Stretch Code, the comment process, and set aside time for comment drafting. "
RSVP at: bit.ly/DOERLetterWriting
Letter Writing Workshops