by Kira Krown



If you got a call from ICE, you're not alone. (And, for the record, it wasn't them.) Scammers are pretending to be from US Immigration and Customs Enforcement (ICE) and US Citizenship and Immigration Services (USCIS).
Like other

government impersonators

, they want to trick you into giving them your money or personal information.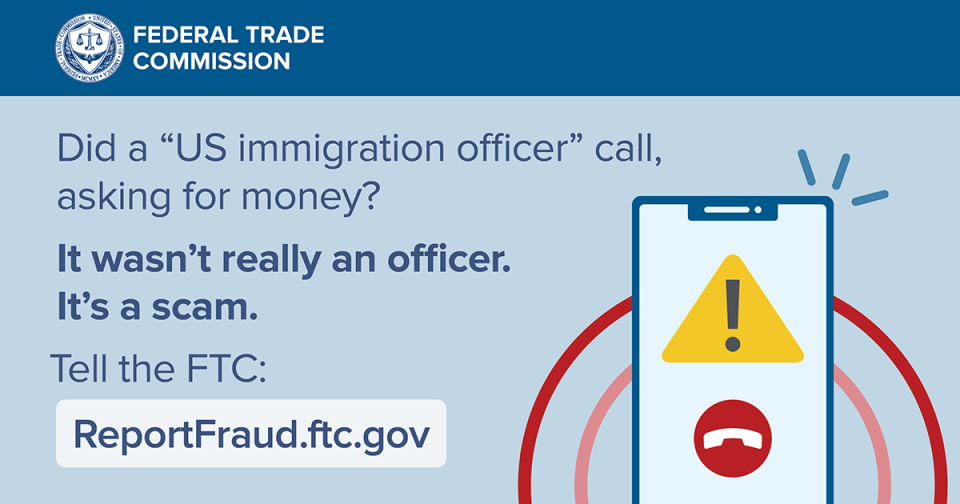 Scammers impersonate US immigration officers