FHS gymnastics team Hockomock League Meet Results - 02/11/23
"Congratulations to my team who competed fantastic!
Multiple events with season highs. We came in 3rd in the Kelley-Rex and 5th overall. This was the closest league meet in years.
Congratulations to KP for winning Kelley-Rex!
Congratulations to Oliver Ames for winning Davenport and League Championship.
Highlights only...
tremendous
Vault rotation - Emma 9.2, Molly C 8.9, Maia 8.85, Ryann 8.8, Olivia
8.75 and Molly D 8.7 all scored a season high.
Bars - Emma 8.9, Katie 7.7, Ciara 7.4,
Abby R 7.3.
Beam - Emma 9.2, Katie 8.7, Maia 8.6 (all season highs), Olivia 8.5.
Floor
- Olivia 9.0, Emma 8.8, Ciara 8.6, Ryann 8.6 (all season highs).
Placements - Individuals
All Around
Emma 3rd on Vault,
2nd on Bars, 1st on Beam, 2nd on Floor and 2nd AA season high of 36!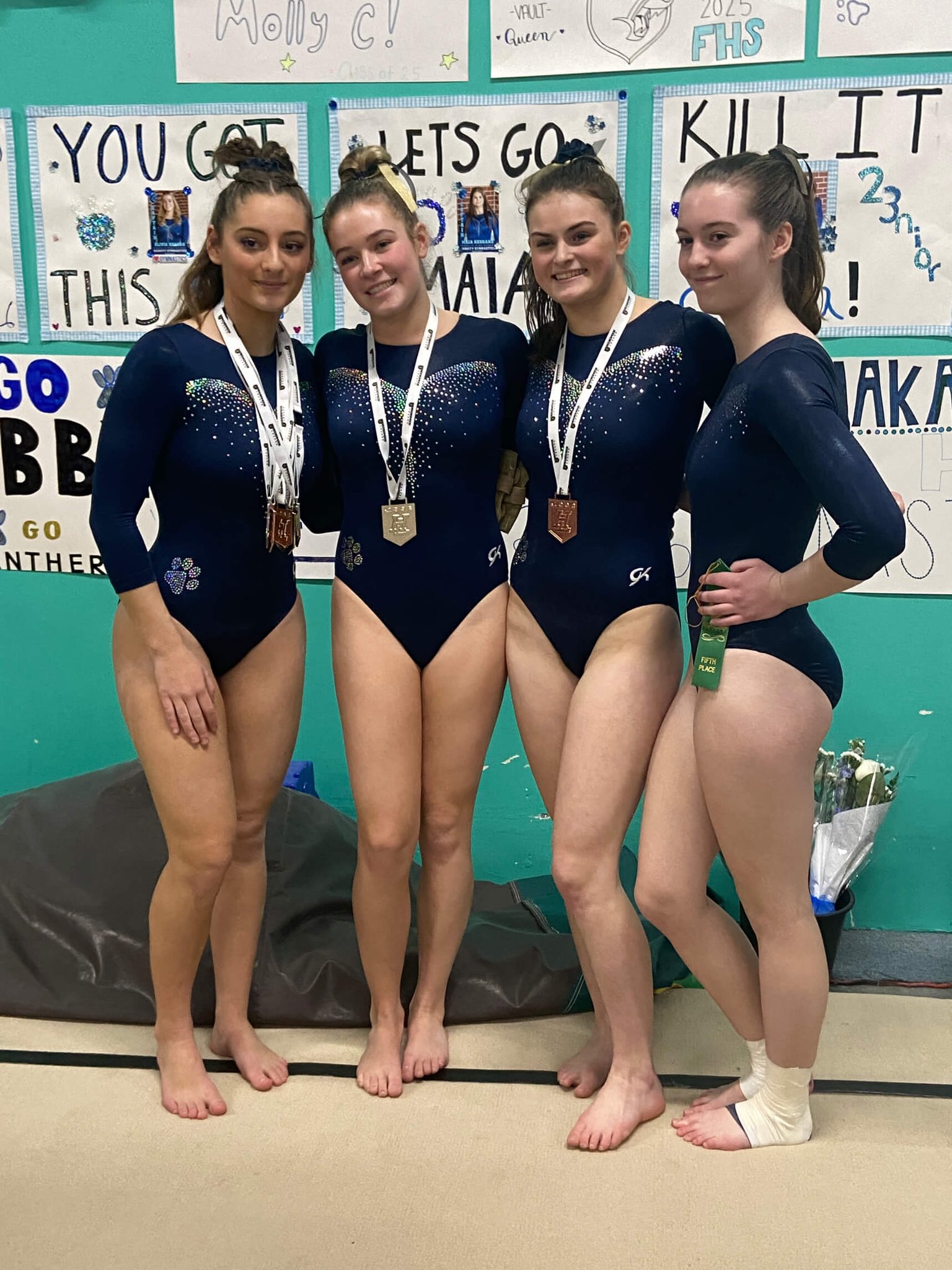 FHS Gymnastics - Hockomock League Championship meet results - 2/11/23