On September 1, 1773, Phillis Wheatley's "Poem's on Various Subjects, Religious and Moral" was published in London. Wheatley's collection was the first volume of poetry by an author of African descent to be published. https://t.co/vzW8rtgG7x https://t.co/PwEZPZkt4F
"For many, Phillis Wheatley Peters is well known as a poet, but not as a woman. She is mainly remembered as a literary prodigy and enslaved girl in 18th century Boston who became the first African American woman to publish a book of poetry.




Poet Honorée Fanonne Jeffers sought to revive and expand our collective memory of Phillis through her award-winning book The Age of Phillis. Jeffers's evocative work calls on us to imagine Phillis through her other identities: a daughter of Africa, a friend, a wife, a mother, and an author who spoke to the historical moment of the American Revolution."
Imaging the Age of Phyllis ->
https://www.revolutionaryspaces.org/exhibits/imagining-the-age-of-phillis/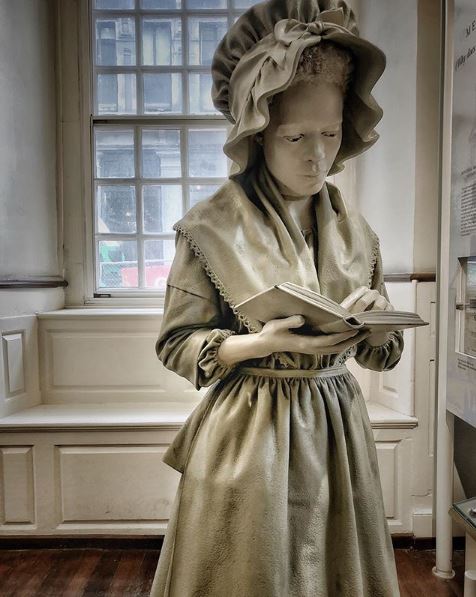 The Freedom Trail: Imaging the Age of Phyllis