How teachers set up their classroom is part of the 'hidden' curriculum. I know this to be true for one K Teacher I am close to. Now I find that others approach the classroom in the same way.
— Jim d'Entremont (@Jim_dEntremont) September 24, 2015
-----
Artificial turf is still in the news here and there. Crumb rubber still being objected to but no major inroads being made, yet. This article talks of one county in Virginia that is trying organic infill.
— Turf Grass Forum (@turfgrassforum) September 23, 2015
-----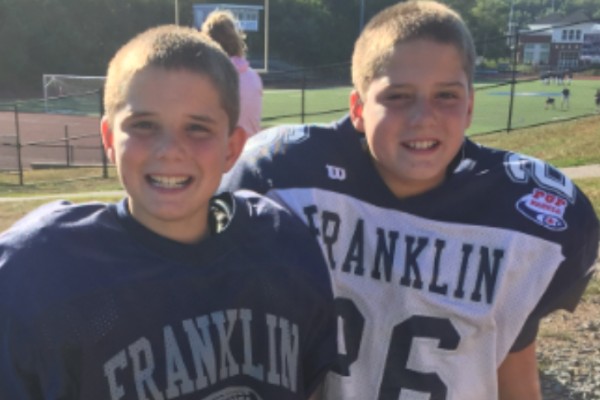 Kyle and Luke Florio
You can play football even if you can can't hear the whistles. Two Franklin kids could use your help to fund their playing time.
— FranklinChargers (@FranklinCharger) September 24, 2015