From the Twitterverse:
Kristin Letendre Cerce, Franklin High School teacher and former Wellness Coordinator, received the 2015 Massachusetts Interscholastic Athletic Association (MIAA) Wellness Coordinator of the Year Award on Friday, October 23rd at the Doubletree Hotel in Westborough, MA.
Her award was presented by Carolyn Bohmiller of the MIAA and State Representative Jeffrey Roy of Franklin.
Dozens of FHS students as well as many Franklin school administrators, including Maureen Sabolinski and Peter Light, were in attendance.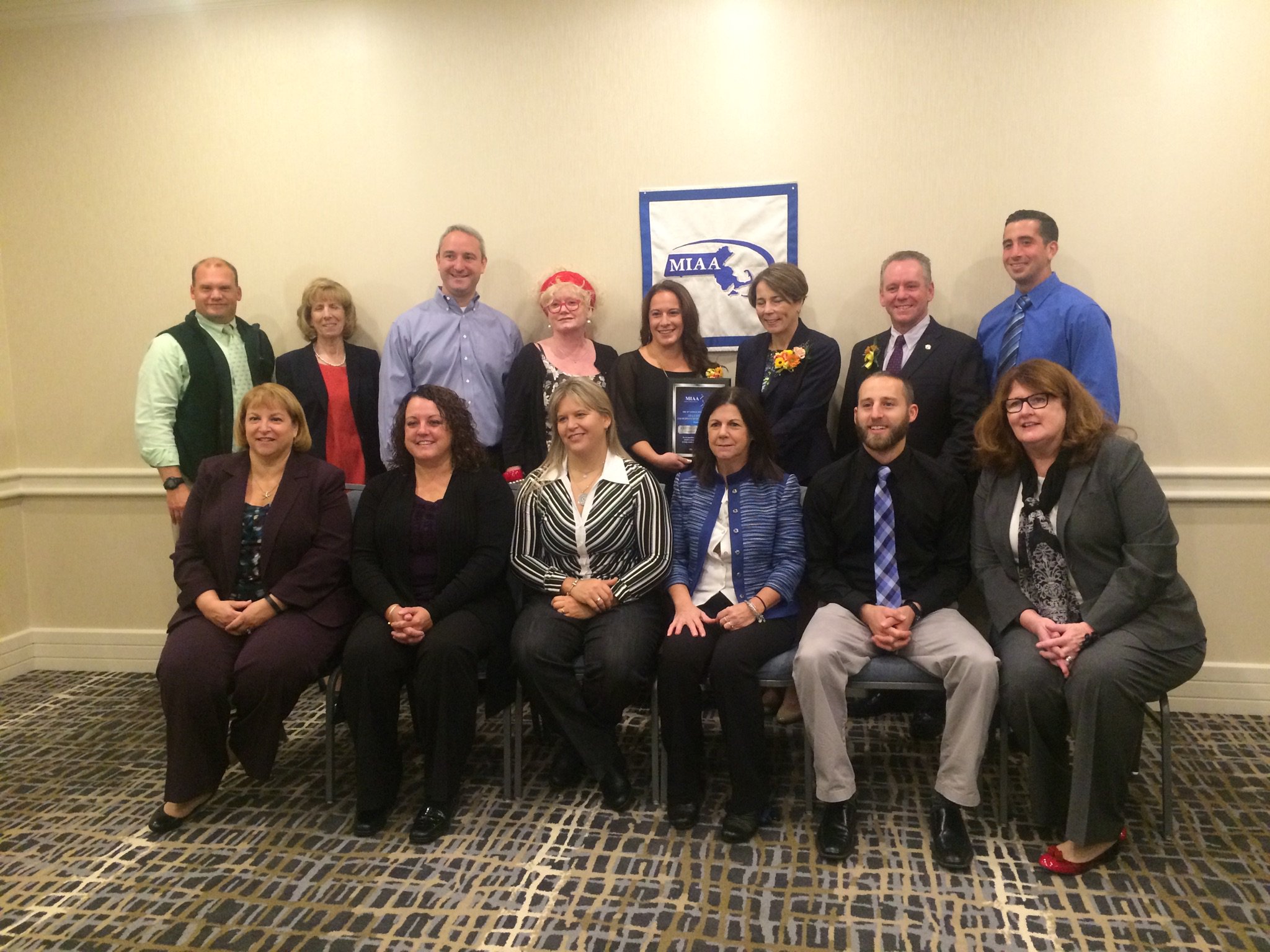 Congratulations to Franklin High's Kristin Cerce on being named the MIAA Wellness Coordinator of the year.

pic.twitter.com/t5Uz3KAyZ3

— Jeffrey N. Roy (@jeffroy) October 23, 2015