From the
Milford Daily News
, articles of interest for Franklin:
"Davis Thayer Elementary School students continued a school tradition Monday, walking hundreds of pounds of donations to the nearby Franklin Food Pantry.
The fifth-grade students carried 602 donated items - weighing 294 pounds - to the pantry to help with the group's Thanksgiving season demand.
Jen Violet, a math specialist with the school, said this year's drive - conducted by students from each grade level - had outpaced the 2015 effort.
"There were approximately 400 (items) last year," she said. "Our goal this year was 500 items - we exceeded that."
Continue reading the article online (subscription may be required)
http://www.milforddailynews.com/news/20161114/franklin-students-walk-donations-to-food-pantry
— Davis Thayer School (@DT_Bobcats) November 14, 2016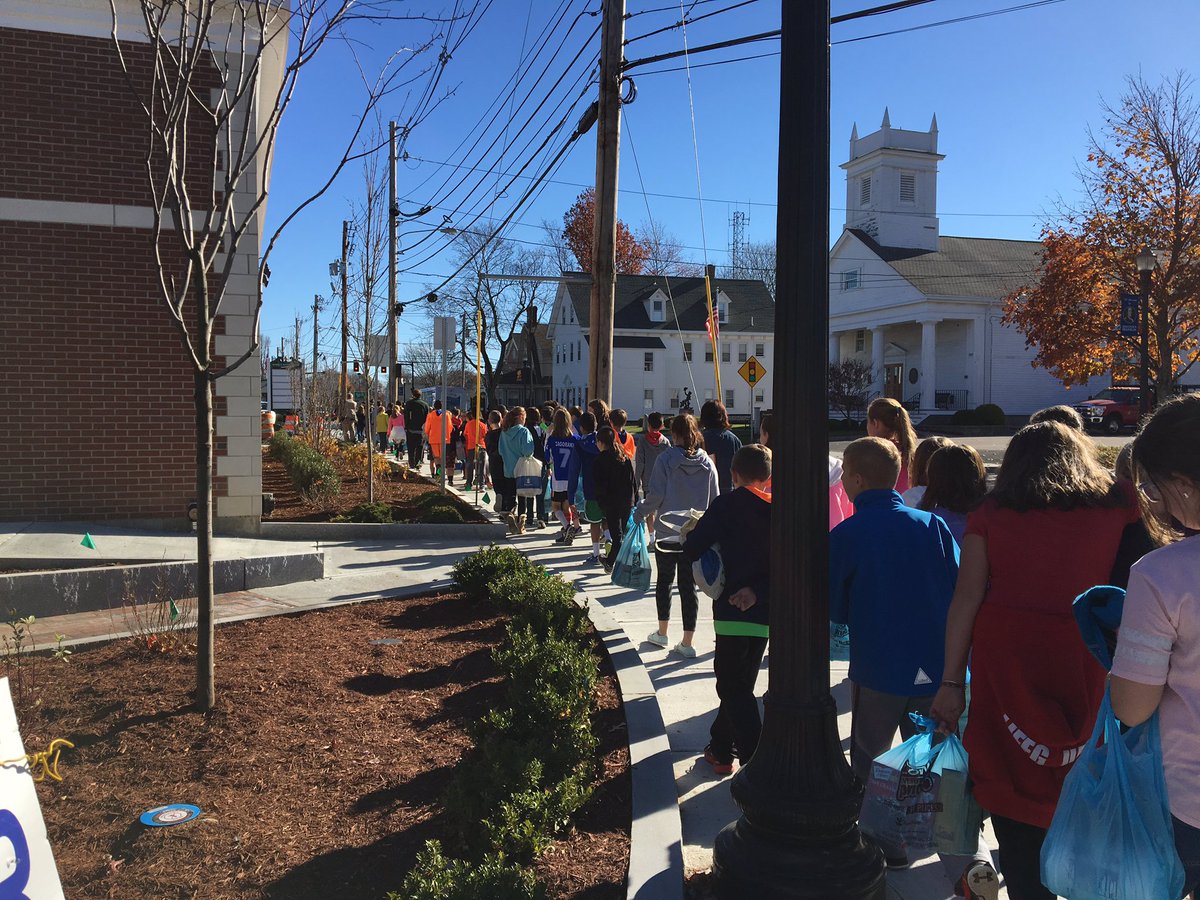 Davis Thayer students walking to the Franklin Food Pantry (school photo)