Hurricane Alert: Important safety information for our customers.
To view this email as a web page, click here.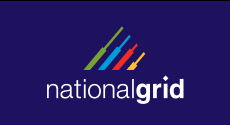 Hurricane Season:
What you can
do to prepare

As our country deals with the devastating aftermath of Hurricane Harvey and for the potential of an even stronger storm, we'd like to remind our customers about the importance of planning ahead. September is National Emergency Preparedness Month and National Grid is encouraging our customers to take action and be prepared, as severe storms continue to disrupt daily life and put more lives at risk. Safety is National Grid's number one priority, and we want to ensure customers properly prepare to take care of themselves, their families, and their communities.


How to Prepare for an Emergency
Build an emergency supply kit. Water, nonperishable food, first aid materials, prescriptions, flashlight, batteries and a battery-powered radio are critical items to have in an emergency supply toolkit. A well-thought-out emergency plan and a fully stocked toolkit could mean the difference between life and death.
Plan your locations. Emergencies and disasters occur without warning, making it important to have a plan and the supplies you will need for the different locations you and your family frequent beyond your home: work, school, vehicles, places of worship, for example, along with shopping areas and entertainment/sports sites such as theaters, ball fields and arenas. How will you get to a safe place? How will you contact one another? How will you get back together, if separated? These are all important questions to consider when creating your plan.
Anticipate your risks. Think about where you live and identify the hazards that have happened or could occur in your area. Residents in areas that usually receive significant snowfall might plan more for snowstorms, while residents who live along the coast may be more affected by hurricanes. Depending upon the nature of the emergency and your circumstances, one of the first important decisions to make is whether to stay where you are or evacuate. You should understand and plan for both possibilities. No matter where you live, make sure you plan accordingly.
Know your community's plan. Find out from local government how it communicates with residents in an emergency. This could be in the form of radio/TV broadcasts, telephone, door-to-door notifications or a community siren. Get informed now so you can stay informed when it counts.
Stay connected to National Grid. Online at www.nationalgridus.com, complete information on managing storms and outages is available. Under our Storms and Outage page, National Grid's provides customers with easy tools for reporting and checking the status of an outage, power outage maps and important safety tips. Customers can opt-in to receive broadcast text alerts by texting the word STORM to NGRID (64743). For the latest storm updates, follow National Grid on Twitter @nationalgridus and connect with us on Facebook.
Get Involved
National Grid works closely with the American Red Cross to prepare the communities we serve for natural disasters. As part of the
American Red Cross Annual Disaster Giving Program
, National Grid operates behind the scenes with the Red Cross and first responders to address the basic needs of our customers, such as food, shelter and water, during an emergency. The Annual Disaster Giving Program allows the Red Cross to help communities prepare for and recover from natural disasters. With support from National Grid and other companies, the Red Cross is able to respond to nearly 70,000 disasters each year. Recently, National Grid pledged an additional $100,000 to the Red Cross to aid in responding to Hurricane Harvey.
We encourage customers to find volunteer opportunities to support community readiness. Taking an active role in community planning and preparation, supporting relief efforts, and donating funds or goods when you are able can help your neighbors in times of disaster.
National Grid
Here with you. Here for you.