"Airmen of Note" - Washington D.C. based premiere USAF jazz band returns to New England for the first time in more than a decade.
Internationally renowned "Airmen of Note" jazz band will perform Monday, April 30th at Franklin High School Auditorium - 7 PM, 218 Oak St, Franklin, MA. The free concert will honor local veterans, celebrating the legacy of the Air Force and history of jazz music.
The "Airmen of Note" is the oldest military jazz band, maintaining its reputation as one of the best big bands in the world since its start in 1950. 2018 marks the 100 year anniversary of some of our international partners' air forces … including Great Britain and Finland. This inspired a focus on international music for our next studio recording that will be included on this tour.
The concert is free, however tickets are required.
www.eventbrite.com/e/usaf-airmen-of-note-live-in-franklin-ma-tickets-42512157006
The "Airmen of Note" will also participate in educational clinics working the music students from Franklin's high school and middle schools prior to the performance.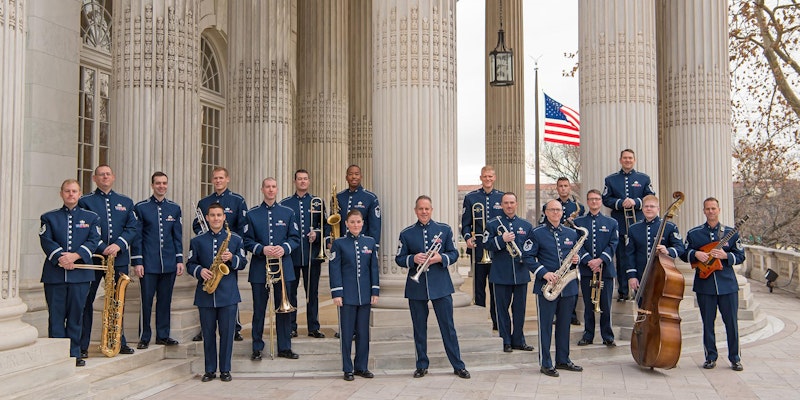 USAF Airmen of Note Performing 4/30/18 in Franklin
For more information about "Airmen of Note"
www.music.af.mil/Bands/The-United-States-Air-Force-Band/Events/National-Tours/Airmen-of-Note/
SOCIAL MEDIA:
www.facebook.com/AIRMENOFNOTE
www.twitter.com/AIRMENOFNOTE