From the
Milford Daily News
, articles of interest for Franklin
:
"Two years after legislators ignited an uproar by voting through a generous package of pay raises for themselves and other public officials, the salaries for incoming lawmakers on Beacon Hill are going up again by almost 6 percent.
Gov. Charlie Baker certified a raise of 5.93 percent for the 200 members of the House and Senate beginning for the 2019 and 2020 session, raising the base pay for legislators by $3,709 to $66,256.
Baker is also in line for a hefty pay increase, with the governor's salary set to grow from $151,800 to $195,970. He will also receive a housing allowance of $68,854.
The size of the pay increase for Baker is as large as it is in part because the Republican turned down a pay raise in 2017 that would have increased his salary from $151,800 to $185,000 after the Democrat-controlled Legislature overrode his veto of the pay raise package."
Continue reading the article online (subscription may be required)
https://www.milforddailynews.com/news/20181227/gov-baker-gives-lawmakers-59-percent-raise
"Massachusetts has been a leader when it comes to environmental legislation but in the wake of a federal report detailing the impact of climate change, many local activists say there is more to be done.
The report predicted that the average global temperature is much higher and rising more rapidly than ever before in modern society. It also forecast continued rising temperatures and sea levels, resulting in more frequent flooding, wildfires, as well as the spread of food- and water-borne illnesses.
Climate change has become an issue of heightened importance in recent years, especially for Massachusetts voters. In a WBUR poll from last year, 88 percent of registered voters in the state said they were concerned about climate change, up from 77 percent in 2011.
Massachusetts became one of the first states in the country to legislatively address climate change with a regulatory program. In 2008, the Global Warming Solutions Act was signed into law, requiring the state to lower greenhouse gas emissions by 80 percent by 2050."
Continue reading the article online (subscription may be required)
https://www.milforddailynews.com/news/20181227/mass-activists-legislators-call-for-action-on-environmental-policy
The WBUR poll referenced can be found online
https://www.wbur.org/news/2018/03/21/wbur-poll-climate-change-storms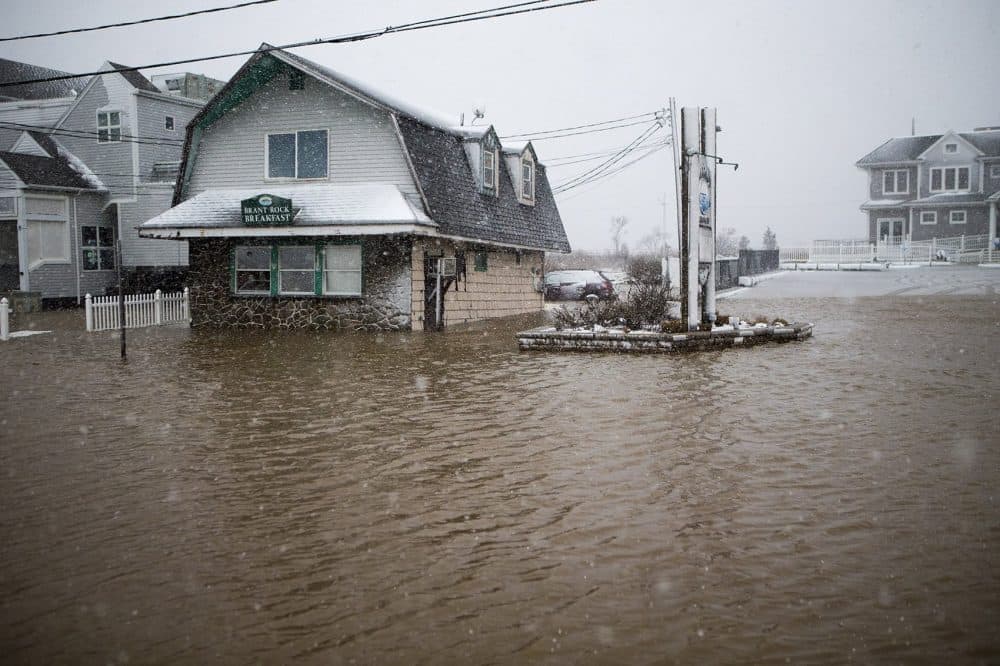 Most Mass. Voters Say Climate Change Is Bringing
More Frequent Or Severe Storms (WBUR Photo)