Dear Franklin Families,
We hope you are doing well. We are eagerly looking forward to the dates of April 5 and April 12 when we are planning to return more students to full time in person education.
Much of the specific information is being shared through the building administrators. I am writing to share a few important pieces of information that pertain to all schools.
Adherence to our Health and Safety Protocols
Although we are following new guidance and using 3-6 feet of distance between students (with 6 feet of distance for our faculty/staff) as our standard and Massachusetts has entered into Phase 4 of reopening and there is much excitement around new possibilities for gatherings, our return to in person school must be done as safely as possible. Franklin students, families, and residents have done a tremendous job over the past year in keeping the community safe. Keep up the good work!
Many are attributing the safety of schools to the sound health and safety practices put in place earlier in the school year. Now is a good time for us all to recommit to the Health and Safety Protocols. Families are reminded that our core practices for health and safety include mask wearing, physical distancing, and good hand hygiene. Research is showing that mask wearing is an incredibly effective safety practice. Here are a few reminders about appropriate mask wearing.
A mask or face covering is a garment that covers your nose and mouth including dust masks, disposable medical masks, and homemade cloth masks. Masks/face coverings should fit snugly but comfortably over the sides of the face. Face coverings should be consistent with school handbook expectations. Bandanas and many gaiters do not provide adequate protection and are not permitted. Face masks with valves are not permitted. https://www.cdc.gov/coronavirus/2019-ncov/prevent-getting-sick/cloth-face-cover-guidance.html
https://www.cdc.gov/coronavirus/2019-ncov/prevent-getting-sick/about-face-coverings.html
All students in Franklin Public Schools will be required to wear a mask/face-covering in school and on school buses.

All adults, including educators and staff, will be required to wear masks/face coverings. Fully vaccinated individuals are required to wear masks.

Exceptions will be made for those with medical conditions, disability, or other health/safety factors that prohibit them from wearing a mask/face covering. A physician's note is required.

Schools will develop a schedule for mask breaks that will occur throughout the day. During mask breaks, students will be at least six feet apart and in a well-ventilated space (outside or with the windows open).

Student masks/face coverings should be provided by the student/family. Schools will have extra masks available for children who need them. Masks/face coverings should be clearly labeled with the student's names or initials to avoid confusion or swapping.

Staff will be provided with disposable masks by Franklin Public Schools. Staff will be permitted to wear their own mask/face covering. Cloth face coverings, if used, must be washed daily.
If your child is returning to school in person, please also commit to screening your child for symptoms of COVID-19 prior to sending them to school. Your child should stay home if they are exhibiting ANY of the symptoms of COVID-19:
Temperature above 100 degrees F

Respiratory symptoms not attributable to other illnesses (e.g. allergies): Fever above 100 degrees F, chills, or shaking chills

Cough (not due to other known causes, such as a chronic cough)* Allergy and asthma symptoms are NOT acute respiratory illnesses

Difficulty breathing or shortness of breath.

New loss of taste or smell

Sore throat

Headache

Muscle aches or body aches

Nausea, vomiting, or diarrhea

Fatigue

Nasal congestion or runny nose (not due to other known causes, such as allergies)

Being in close contact with someone who has been diagnosed with COVID-19 or told by a healthcare provider that they may have COVID-19
Overall Pool Testing
We have completed the third week of the District Pool Testing Program. We have over 60% of staff participation and about 40% student participation. We have had a total of 3691 swabs/580 pools as of Friday, March 26. Our experiences are showing us the value of the program.
As background information, with pool testing, lower nasal swabs are collected from participating students and faculty/staff members. Ten swabs are placed in a "pool" and a PCR test is run to see if the Coronavirus is present. Tests are sent to a nearby lab and within 24 hours, we have been receiving results.
We recently had our first experiences with positive pools. Last week, two of the 169 pools collected came back positive which meant that one person in each of the two pools (1151 individuals) was COVID-positive. This did not mean that everyone in the positive pools was positive.
All individuals in the positive pools reported to the Health Office for individual follow-up testing using the BinaxNOW follow-up test which produced results in 15 minutes. The individuals whose test was negative remained in school as normal. There was no further follow-up needed. The individuals who tested positive were sent home to isolate/quarantine, and the contact tracing process was completed.
By finding and isolating a positive case, our schools just became safer for everyone. We encourage more students and faculty/staff to participate in the program. If you have not signed up for the Pool Testing Program and wish to do so we encourage you to go to the Pool Testing section of the FPS Reopening website or contact your child's building administrator.
Travel
The Franklin Public Schools, after consulting with our local health department and the Department of Elementary and Secondary Education, is amending its expectations for students and staff related to returning to school after travel. FPS urges students and staff to follow the new Massachusetts Travel Advisory. https://www.mass.gov/info-details/covid-19-travel-advisory
According to this advisory, all visitors and returning residents entering Massachusetts are advised to quarantine for 10 days upon arrival. Travelers in the following categories are exempt from this quarantine advisory:
Travelers who have received a negative COVID-19 result on a test administered not more than 72 hours prior to their arrival in Massachusetts. Travelers may also test out of the quarantine advisory after arrival in Massachusetts, as long as they quarantine until receiving a negative test result.

Anyone who is entering Massachusetts for fewer than 24 hours

Anyone who is returning to Massachusetts after being out of the State for fewer than 24 hours

Workers who enter Massachusetts to perform critical infrastructure functions (as specified by the Federal Cybersecurity and Infrastructure Security Agency) during required commuting to or from work and while at work.

Travelers who are fully vaccinated (i.e. who have received two doses of either the Moderna of Pfizer COVID-19 vaccines OR who have received a single dose of the Johnson & Johnson vaccine, 14 or more days ago) and who do not have symptoms.
International Travel: January 12, 2021, CDC announced an Order requiring all air passengers arriving to the US from a foreign country to get tested no more than 3 days before their flight departs and to present the negative result or documentation of having recovered from COVID-19 to the airline before boarding the flight. Air passengers will also be required to confirm that the information they present is true in the form of an attestation. The CDC also advises:
Get tested 3-5 days after travel AND stay home and self-quarantine for 7 days after travel.

Even if you test negative, stay home and self-quarantine for the full 7 days.

If your test is positive, isolate yourself to protect others from getting infected.​​

​If you don't get tested, it's safest to stay home and self-quarantine for 10 days after travel.​

Avoid being around people who are at increased risk for severe illness for 14 days, whether you get tested or not.
Bus Transportation
If your child needs bus transportation to and from school, families can sign up for transportation through the following link: https://www.franklinps.net/district/transportation.
Other
If you have questions about District policies/practices about reopening, you can view our Reopening Website https://sites.google.com/franklinps.net/returntoschoolplan/home or email our reopening email account: reopening@franklinps.net
Building based specifics are best addressed by the school administration. They will continue to communicate with you through their regular avenues such as their newsletters and personal communications with you.
Have a wonderful week!
Sincerely,
Sara Ahern, Superintendent of Schools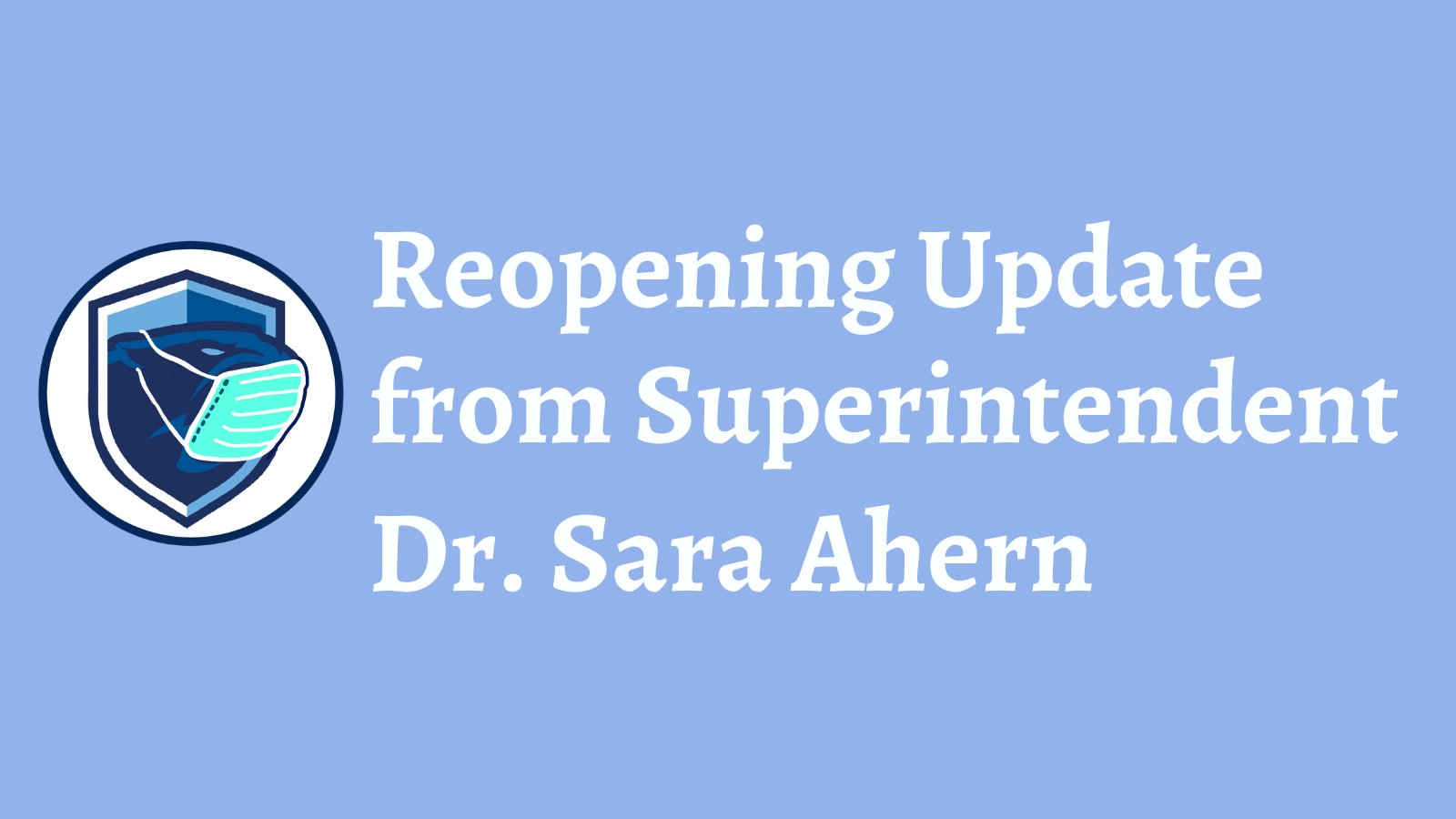 Reopening update regarding in-person learning