Glad to today announce the launch of the Massachusetts VaxMillions Giveaway for residents that have been fully vaccinated against #COVID19MA to support the Commonwealth's continued vaccination awareness and availability efforts.

#MassVaxMillions
Register no earlier than July 1 ->
https://t.co/s96LQGmvsv
"State officials on Tuesday said residents who are fully vaccinated against COVID-19 will have the chance to win $1 million starting next month in a special Lottery sweepstakes that all Massachusetts residents aged 18 and up can enter, provided they've received either two Pfizer or Moderna shots or the single-dose Johnson & Johnson jab.

Governor Charlie Baker's office unveiled the Massachusetts VaxMillions Giveaway program aimed at convincing as many people as possible to get the shots. The number of state residents fully vaccinated rose to 4,003,540 on Tuesday, state public health officials reported."
Continue reading the article online (subscription maybe required)
https://www.bostonglobe.com/2021/06/15/metro/mass-have-special-lottery-sweepstakes-fully-vaccinated-individuals-eligible-five-1-million-prizes/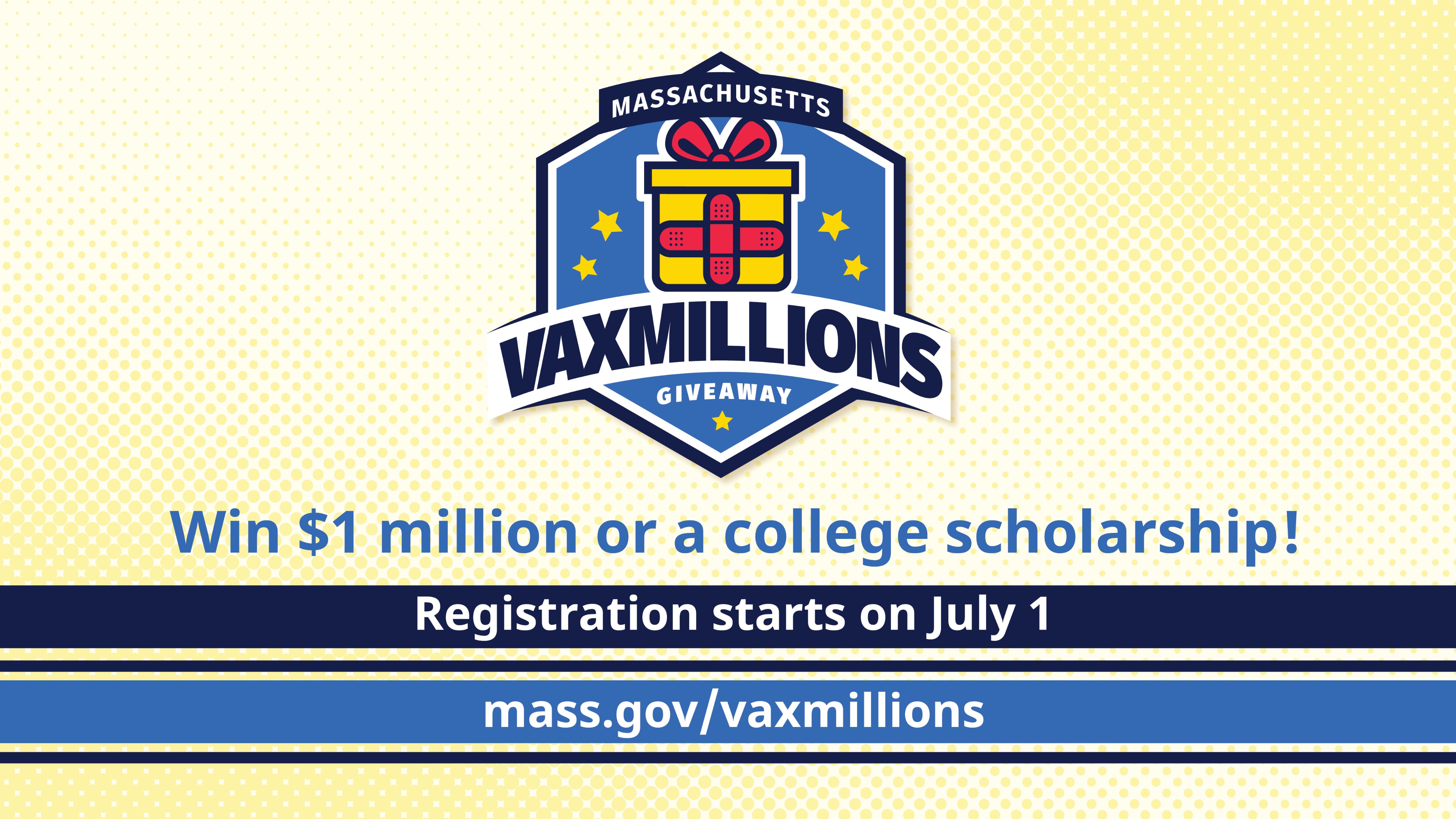 Gov Baker announces "Massachusetts VaxMillions Giveaway"