by Rosario Méndez, Attorney, Division of Consumer and Business Education, FTC

If you're considering getting a timeshare this vacation season, read on. Maybe you got a flyer in the mail with pictures of sunny beaches and beautiful resort suites. Sounds great, right? But before you sign a timeshare contract, make sure you understand what you're getting into — and how to get out of it.
Read more -> https://www.consumer.ftc.gov/blog/2021/06/timeshares-yes-no-maybe?utm_source=govdelivery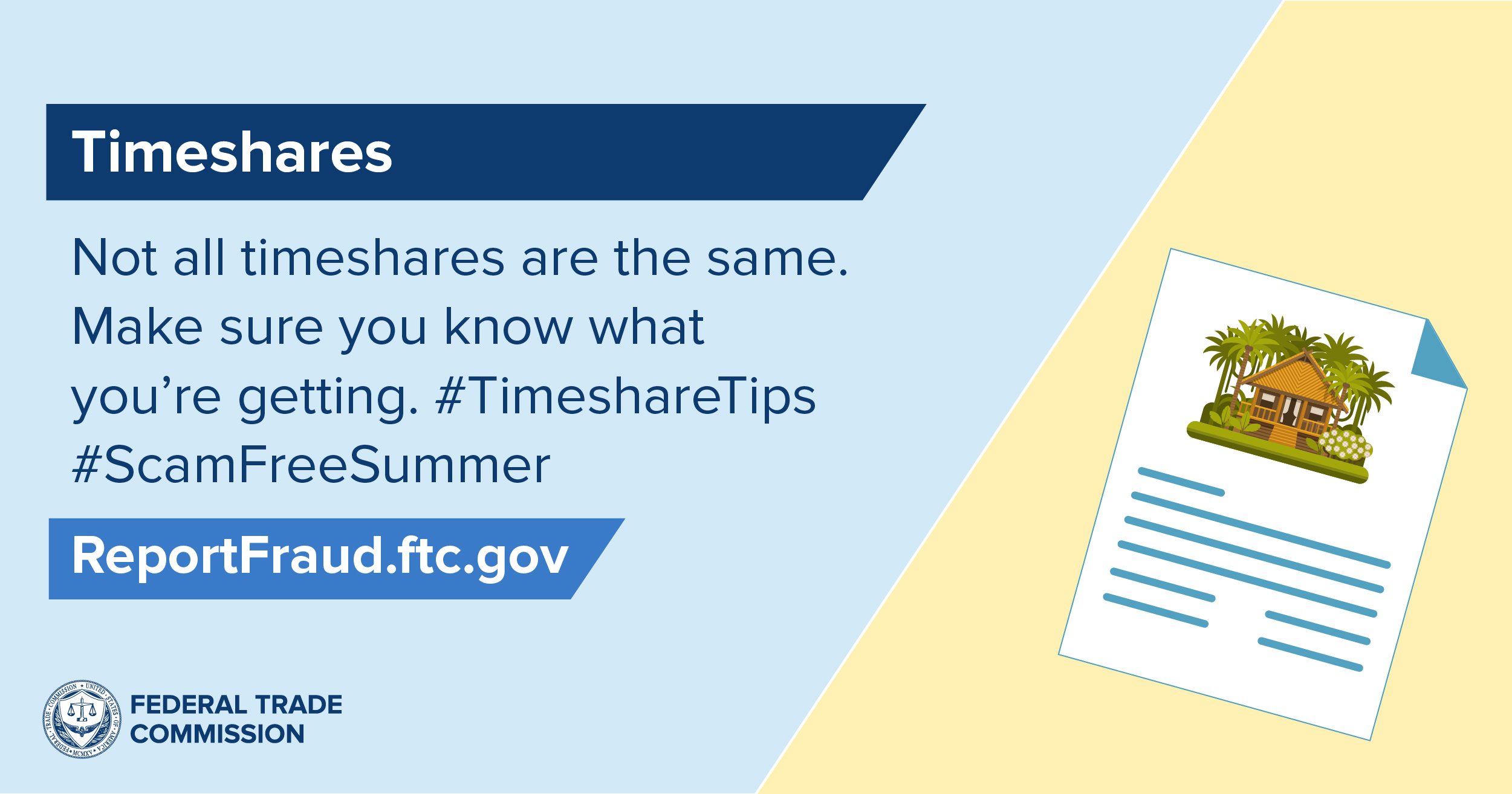 FTC Consumer Alerts: Timeshares: Yes? No? Maybe?