"When does online disinformation cross a line from mostly innocuous to harmful to others? A Boston-based researcher who studies disinformation and misinformation sought to break it down in a chart that rocketed across the Internet last week, offering clarity to readers in an age when new conspiracy theories seem to pop up all the time.




The chart, which was retweeted more than 18,000 times, is organized to convey both an increasing detachment from reality and threat level, with the top grouping largely rooted in antisemitic views, its creator, Abbie Richards said. She emphasized that her design is "just one of many conspiracy theory frameworks."




In the time since Richards first designed her framework for understanding conspiracies and conspiracy theories, monumental events like the 2020 presidential election had not yet taken place nor had the coronavirus pandemic become as deeply intertwined with daily life."
Continue reading the article online (subscription maybe required)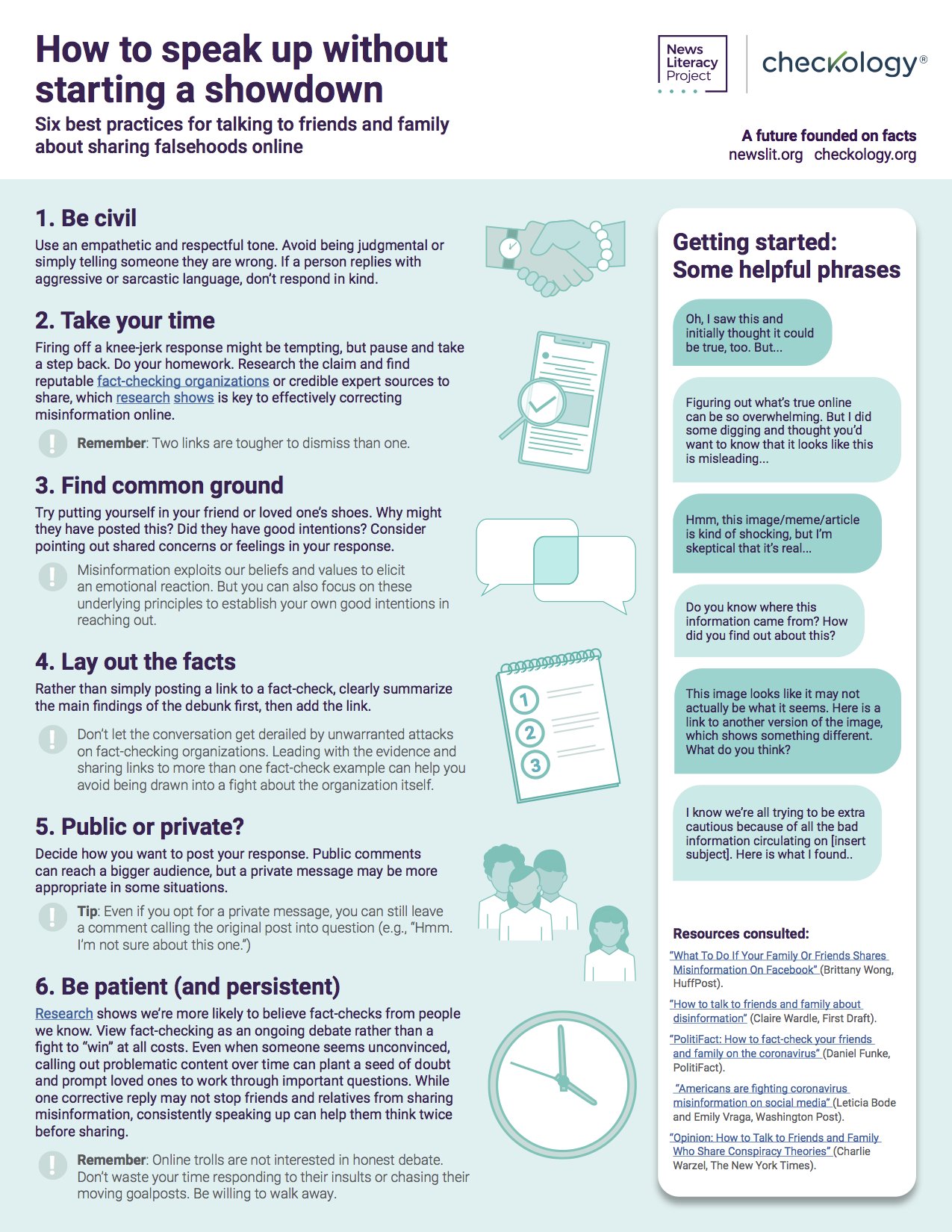 News Literacy Project infographic