Boys Hockey = Franklin, 13 @ Mansfield, 5 – Final
– Justin Magazu scored four goals and had one assist and Dylan Marchand scored one and had five assists, as the Panthers won a shootout against rival Mansfield that moved them closer to a league title. Magazu scored twice in the first period along with goals by Domenic Lampasona and Christian Shabbick, as Franklin led 4-1 after one. Dillon Benoit (two goals and two assists) had the goal for the Hornets. Franklin added nine goals in the third period. Shabbick scored two to complete his hat trick, Magazu added two more, Ben Paterson scored twice, and Lampasona, Marchand, and Thomas Balducci each scored once. Benoit added his second goal for Mansfield. Matt Tourigney got one in the third and Kyle Oakley added two for the Hornets in the third period. Franklin finished with a 42-20 edge in shots. Cole Pouliot-Porter made seven saves and Joe Toracco made eight stops for the Panthers.

Girls Hockey = Franklin, 4 @ King Philip, 6 – Final
– King Philip's Morgan Cunningham scored her fourth and fifth goals of the contest in the third period to help the Warriors win, avenging a loss to Franklin from December and splitting the season series between league rivals. Freshman Catie Putt gave KP the lead in the first period but Franklin freshman Julia Flynn scored her first of her four goals just three minutes later on the power play to make it 1-1 after a period of play. Cunningham and Flynn then put on a show, each scoring a second period hat trick as the teams traded goals to make it 4-4 going into the third. Sophomore Kelly Holmes recorded three assists, Sydney O'Shea added a pair while Putt and Jen Daniels each had one. Lindsay Dennett and Haley Wernig each had an assist for the Panthers.

Wrestling = Franklin, 12 @ Milford, 57 – Final
– Milford finished with six pins as a team, including pins in the final three matches of the meet, and rolled to a big win that clinched the outright league title for the second straight season. Aidan Baum kicked things off for the hosts at 106 with a pin a minute into the first period. Mike Boulanger scored a 6-0 win at 113 and then Robby Lyons got a major win at 120, winning 18-1 to add five points for the Hawks. Alex Castro's 8-2 victory at 126 made it 17-0 and then Joey Testa pinned his opponent in the first period at 132. Franklin's first points came with a quick pin by Timothy O'Leary, who needed :33 to get six points at 138. Luke Donis got the six right back with a disqualification win at 145. Donis was leading 5-2 in the third period when the match ended. Franklin's Alex Fracassa had a pin in :35 to make it 29-9, but Danny Alves added four points for Milford with a 20-7 win at 160. Ryan Donovan added a second-period pin at 170 before Ryan Parlon won 5-0 at 182 for Franklin's final points of the night. Cam Phillips (195), Hampton Kaye-Kuter (220), and Mike Mastroianni (285) added first-period pins to close out the meet for the Hawks.

Gymnastics = King Philip, 137.45 @ Franklin, 146.75 – Final

"Top performer was Senior Emma White. She took the AA with a 38.15 followed up by Franklin Senior Captain Kate Rudolph with an AA of 37.15

Top 4 in Each Event - Vault - Emma White 9.55, Kate Rudolph 9.45, Lizzie Brown 9.1 and Emma Nelson 9.05. Another GREAT vault rotation for this team.

Bars - Emma White 9.75, Kate Rudolph 9.1, Elizabeth Schirduan 9.0 and Emma Nelson 8.55.

Beam - Emma White 9.15, Kate Rudolph 9.05, Elizabeth Schirduan 9.0 and Caroline Woelfel 8.9.

Floor - Emma White 9.7, Kate Rudolph 9.55, Caroline Woelfel 9.0 and Elizabeth Schirduan 8.85.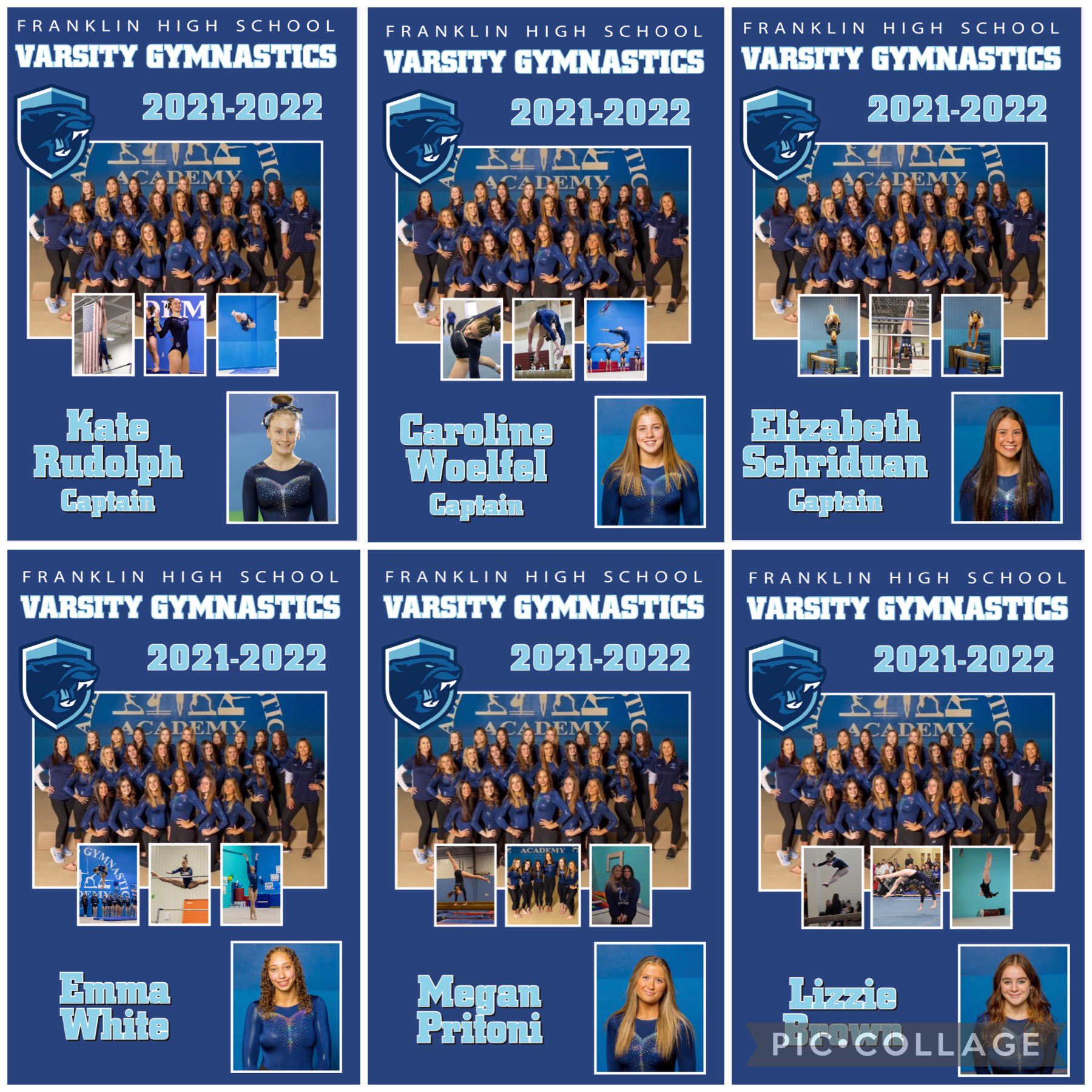 Congratulations to all the seniors who competed