You've probably already heard about the new government plan that will forgive some federal student loans, once it's up and running. Also in the news: the federal student loan payment pause has been extended to December 31, 2022.
But scammers are watching the news, too, so know this: you don't need to do anything or pay anybody to sign up for the new program — or the pause. Nobody can get you in early, help you jump the line, or guarantee eligibility.
And anybody who says they can — or tries to charge you — is (1) a liar, and (2) a scammer.
---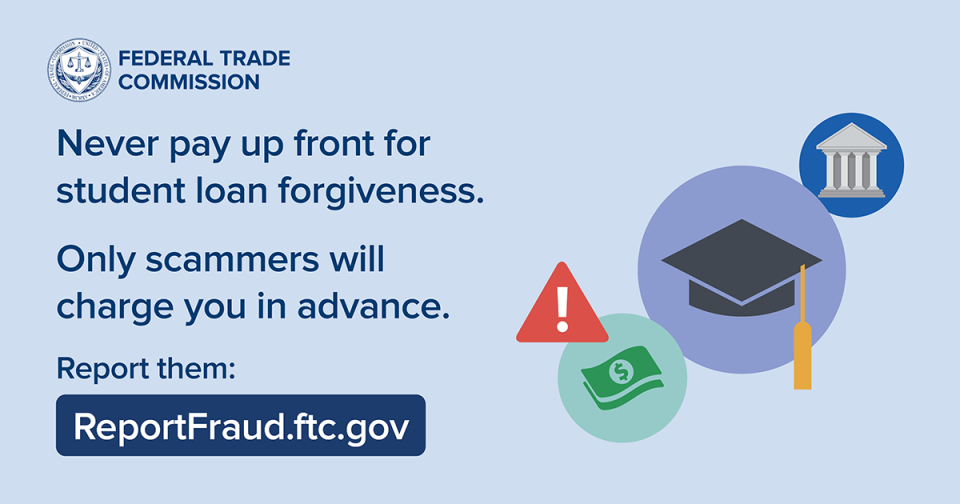 Did you hear about the student loan announcements? Scammers did, too