So much happening as we get into the heart of October. Pumpkins, touch-a-truck, story walk, trail walk, fund raising walk,
Ladybug 5K, Diwali Celebration, along with
live music at the Farmers Market and elsewhere. Dean has their installation ceremony and Homecoming weekend. FPAC performs The Sound of Music. Franklin has the seasonal sounds of #artshappenhere in all its glory this time around.
Wednesday, October 12
11:00am - Franklin Q&A with Steve Sherlock (hybrid event, Senior Center)
12:00pm - Fall Storywalk (DelCarte Recreation)
The pumpkin patch returns to St John's for October!
4:00pm - Pumpkin Patch Sale (St John's Episcopal)
7:00pm - St Mary's Women's Faith Formation Group (virtual event - St Mary's Church)
Thursday, October 13
12:00pm - Fall Storywalk (DelCarte Recreation)
4:00pm - Pumpkin Patch Sale (St John's Episcopal)
6:00pm - Dave Penza (live music) (La Cantina Winery)
Friday, October 14
4:30pm - Papalias Pizza (Wood-Fired mobile pizza truck) (67 Degrees Brewery)
5:30pm - Scott Damgaard (Solo acoustic guitarist) (67 Degrees Brewery)
12:00pm - Fall Storywalk (DelCarte Recreation)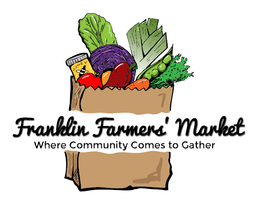 2:00pm - Farmers Market (Town Common)
2:00pm - Matt Zajac (live music) (Town Common)
2:30pm - Installation Ceremony - Dean President & Chancellor (Dean College)
4:00pm - Pumpkin Patch Sale (St John's Episcopal)
6:00pm - Sioo (La Cantina Winery)
7:00pm - FPAC presents The Sound of Music (THE BLACK BOX)
Saturday, October 15
Dean College Homecoming Weekend
5:30pm - Northeast Groove (67 Degrees Brewery)
9:00am - Friends of the Poor Walk - St VdP (Town Common)
10:00am - Pumpkin Patch Sale (St John's Episcopal)
10:00am - Touch a Truck (DPW Way)
10:00am - Franklin Historical Museum (always free)
11:00am - Fall Foliage Hike (Rail Trail Cmte - SNETT, Grove St)
11:00am - Diwali Celebration (Benjamin Franklin Classical Charter School)
12:00pm - Fall Storywalk (DelCarte Recreation)
4:00pm - AK Cody (live music) (La Cantina Winery)
7:00pm - FPAC presents The Sound of Music (THE BLACK BOX)
Sunday, October 16
Dean College Homecoming Weekend
8:30am - Ladybug 5K (Kennedy Elementary School)
10:00am - Howl-o-Ween Dog Costume Party (Dacey Fields)
La Cantina Winery
12:00pm - Pumpkin Patch Sale (St John's Episcopal)
12:00pm - Fall Storywalk (DelCarte Recreation)
12:00pm - Caribbean Press (67 Degrees Brewery)
1:00pm - Franklin Historical Museum (always free)
2:00pm - FPAC presents The Sound of Music (THE BLACK BOX)
Monday, October 17
12:00pm - Fall Storywalk (DelCarte Recreation)
4:00pm - Pumpkin Patch Sale (St John's Episcopal)
6:00pm - Rising Star Cabaret auditions (THE BLACK BOX)
Tuesday, October 18
12:00pm - Fall Storywalk (DelCarte Recreation)
4:00pm - Pumpkin Patch Sale (St John's Episcopal)
The
Franklin Art Association Art Gallery
remains open during business hours at
Escape into Fiction
(Main St, Franklin)