By Samuel Levine,

Director, Bureau of Consumer Protection





It's National Consumer Protection Week (NCPW) 2023 and it couldn't come at a better time.
The FTC's recently released top frauds of 2022 have impersonation scams at #1 again.
So, this NCPW, let's talk with friends, family, and neighbors about spotting and avoiding these impersonation scams.
---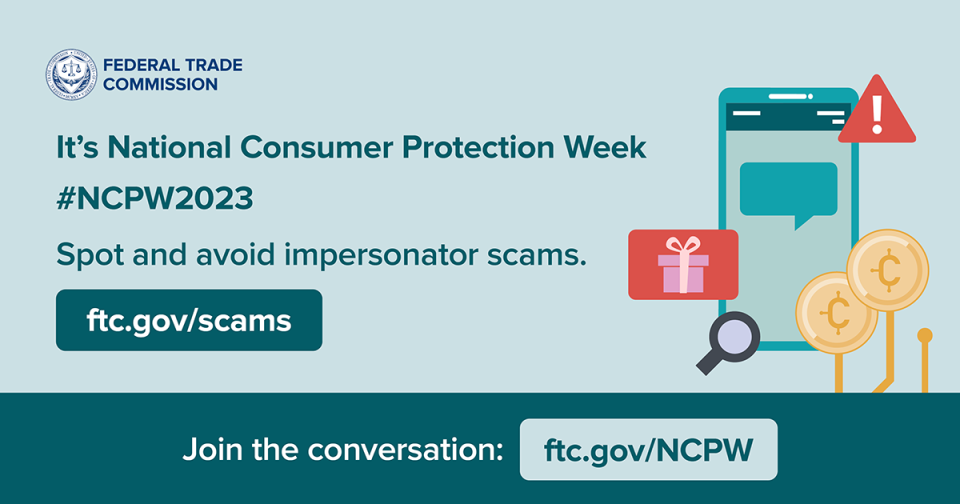 During this National Consumer Protection Week, let's talk about impersonation scams