Town of Franklin, MA (@TOFranklinMA) tweeted on Fri, Feb 19, 2021:
"Happy Friday! As we enter the weekend, we are reminding our community that the safety guidelines are STILL important! We want to continue to see the COVID-19 situation improve for everyone.
Please continue to support our local businesses while remembering to #DoYourPartFranklin"
https://t.co/C35YYqB0bw
Shared from Twitter:
https://twitter.com/TOFranklinMA/status/1362799924459544582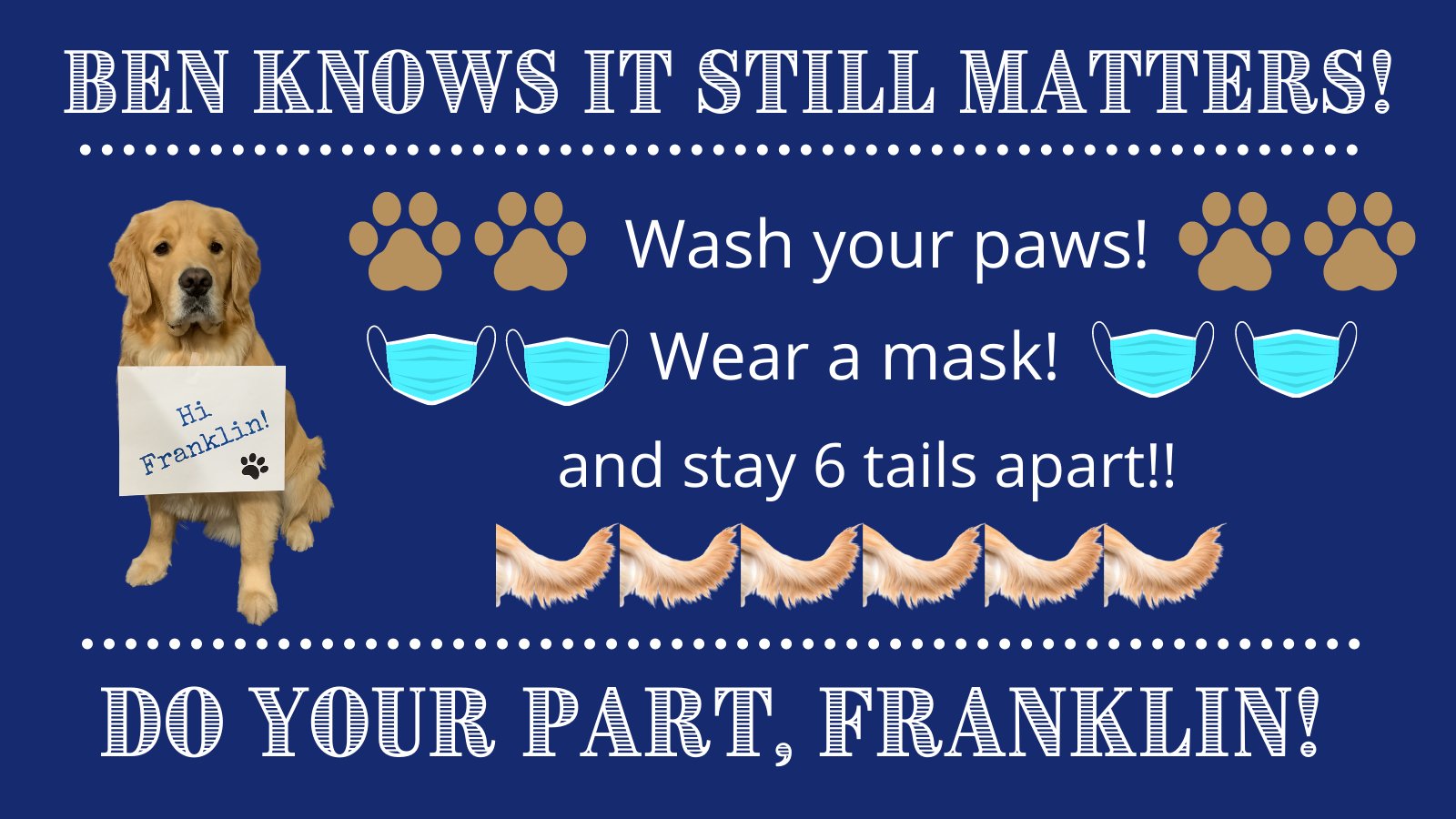 Town of Franklin, MA: Ben reminds us to #DoYourPartFranklin