The Hockomock Area YMCA will be hosting an indoor triathlon on Sunday, April 24th.
The segments will include a 15 minute swim, 25 minute bike and 20 minute run. All levels welcome (ages 14+).
$40 to participate and all proceeds will benefit our Annual Reach Out for Youth and Families Campaign.
To register:
https://hockymca.ejoinme.org/MyPages/IndoorTriathlon2016/tabid/756109/Default.aspx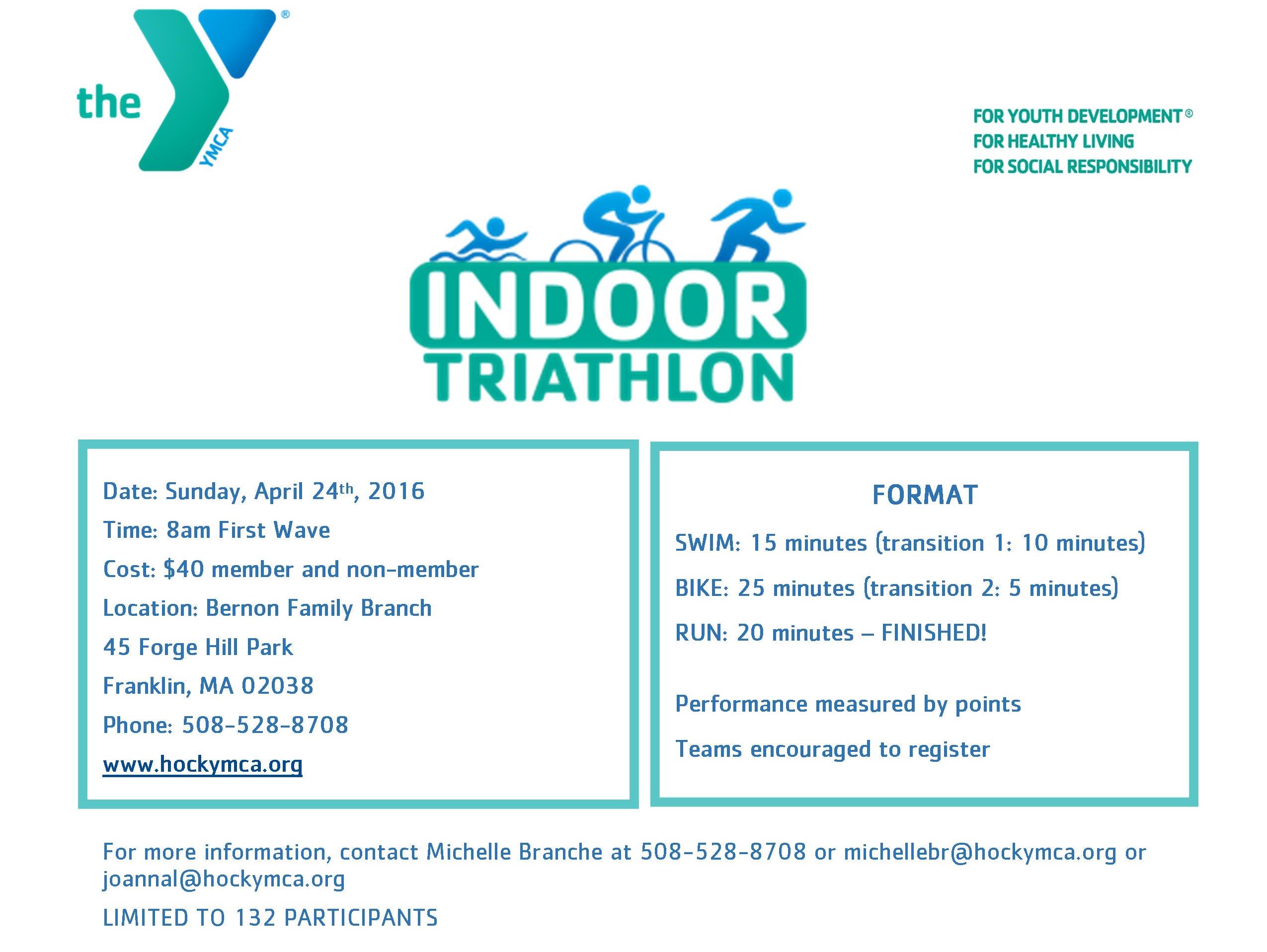 Indoor Triathlon