From the
Milford Daily News
, articles of interest for Franklin:
"A group representing supermarkets and other food stores offered its conditional support Tuesday to a bill that if approved would make Massachusetts the latest U.S. state to outlaw single-use plastic shopping bags viewed by environmentalists as a major source of pollution and a grave threat to marine wildlife.
The proposal would prohibit retailers from providing customers with single-use carryout bags at the point of purchase. Stores would be required to make recyclable paper bags available to customers for a charge of 10 cents, and food stores would have the option of making reusable grocery bags available for 10 cents or more.
Nearly 100 cities and towns, including Boston, already have local plastic bag ordinances in place, though the specifics of those bans vary among communities.
In testimony prepared for the Legislature's Natural Resources, Environment and Agriculture Committee, the Massachusetts Food Association said it could support a statewide ban on plastic bags to replace the patchwork of local rules and create an "even playing field" for supermarkets and grocery stores."
Continue reading the article online (subscription may be required)
https://www.milforddailynews.com/news/20190402/supermarket-group-backs-plastic-bag-ban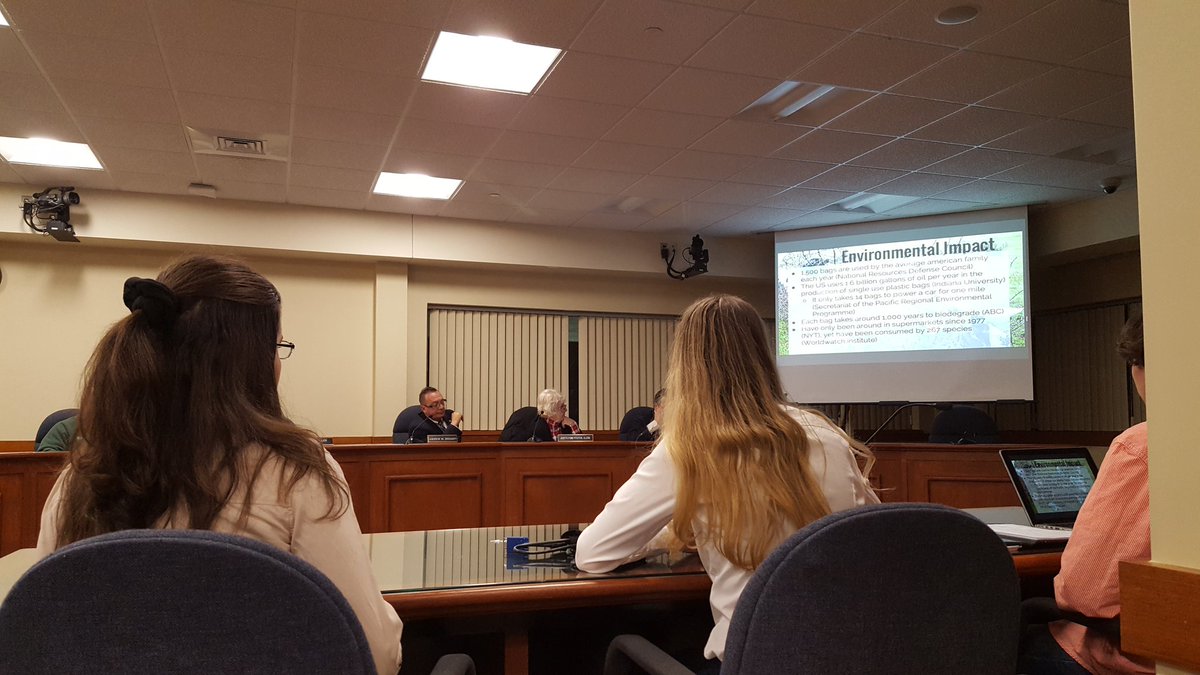 FHS students discussing the proposal with the EDC Nov 30, 2016