Mass.gov (@MassGov) tweeted at 9:27 PM on Thu, Feb 18, 2021:
"The state's website to find and book vaccine appointments experienced delays and technical difficulties and the administration sincerely apologizes for the frustration and inconvenience residents experienced over the course of the day. (1/6)




Despite these difficulties, 60,000 mass vaccination appointments for the week were booked. At this time, there are no availabilities for Fenway, Foxboro, Danvers, Natick, Dartmouth and Springfield. (2/6)




After the web vendor Prep Mod addressed the issues, the state's website is currently operating. The Administration is now pressure testing the site to ensure the vendor's adjustments are adequate. (3/6)




While the mass vaccination sites are booked for the week, a small number of appointments for other locations will be posted over the next several days. This includes pharmacies and regional collaboratives. (4/6)




Currently, approximately one million residents are now eligible and because supply is still severely limited by the federal government, it is expected to take at least a month for residents to book appointments. (5/6)




The Command Center will continue to work on website improvements to streamline and improve this process." -Command Spokesperson (6/6)"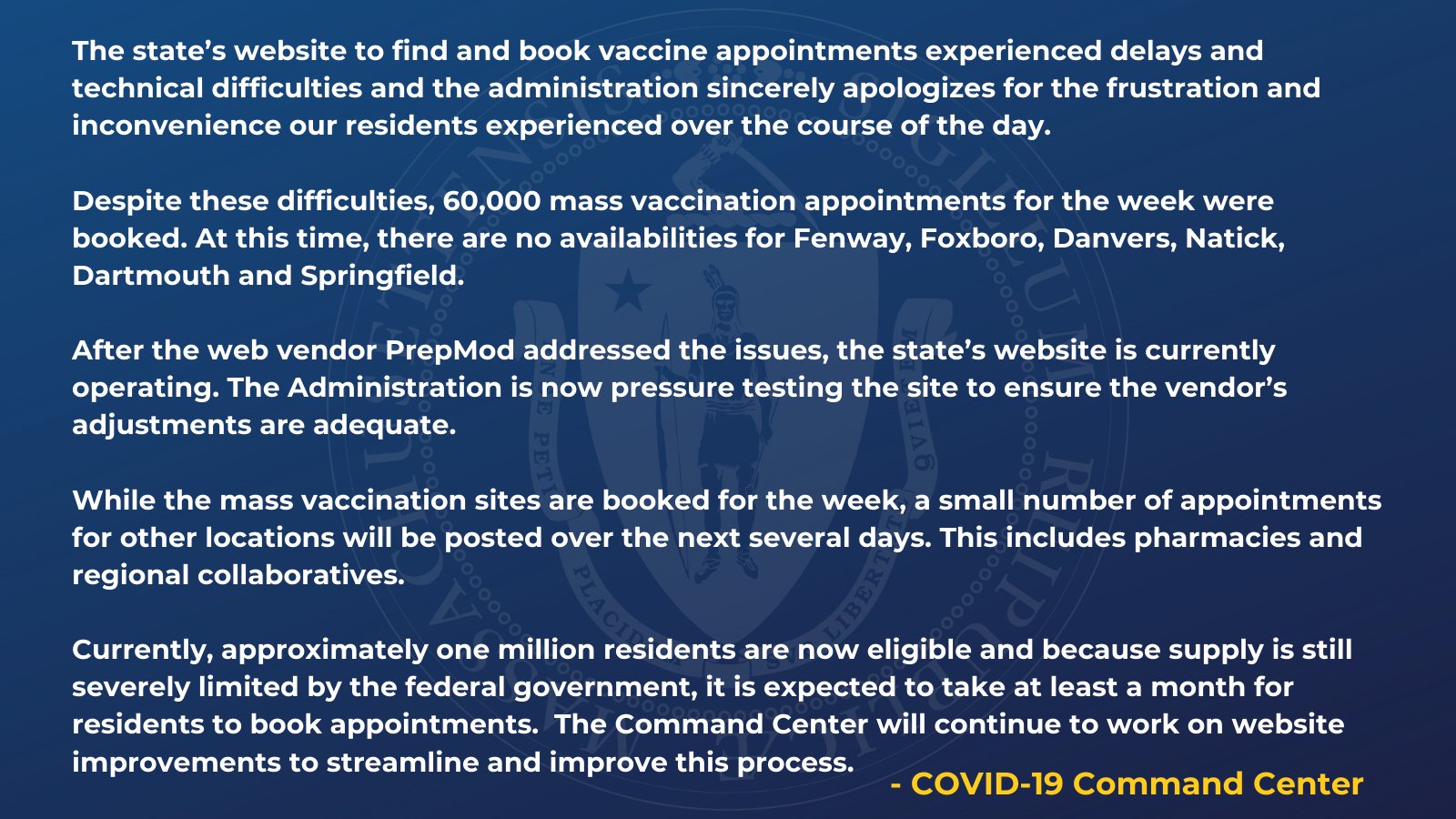 Mass.gov -> Update on vaccine scheduling website