Drawing Democracy (@DrawingDemMA) tweeted on Wed, Jul 21, 2021:
In order to ensure a fair and transparent redistricting process, we need community members to get involved – and there are SO many opportunities to do so! Learn more below. #Redistricting101 #FairMapsMA https://t.co/u7cCTO8aYn
(
https://twitter.com/DrawingDemMA/status/1417835249455689730?s=03
)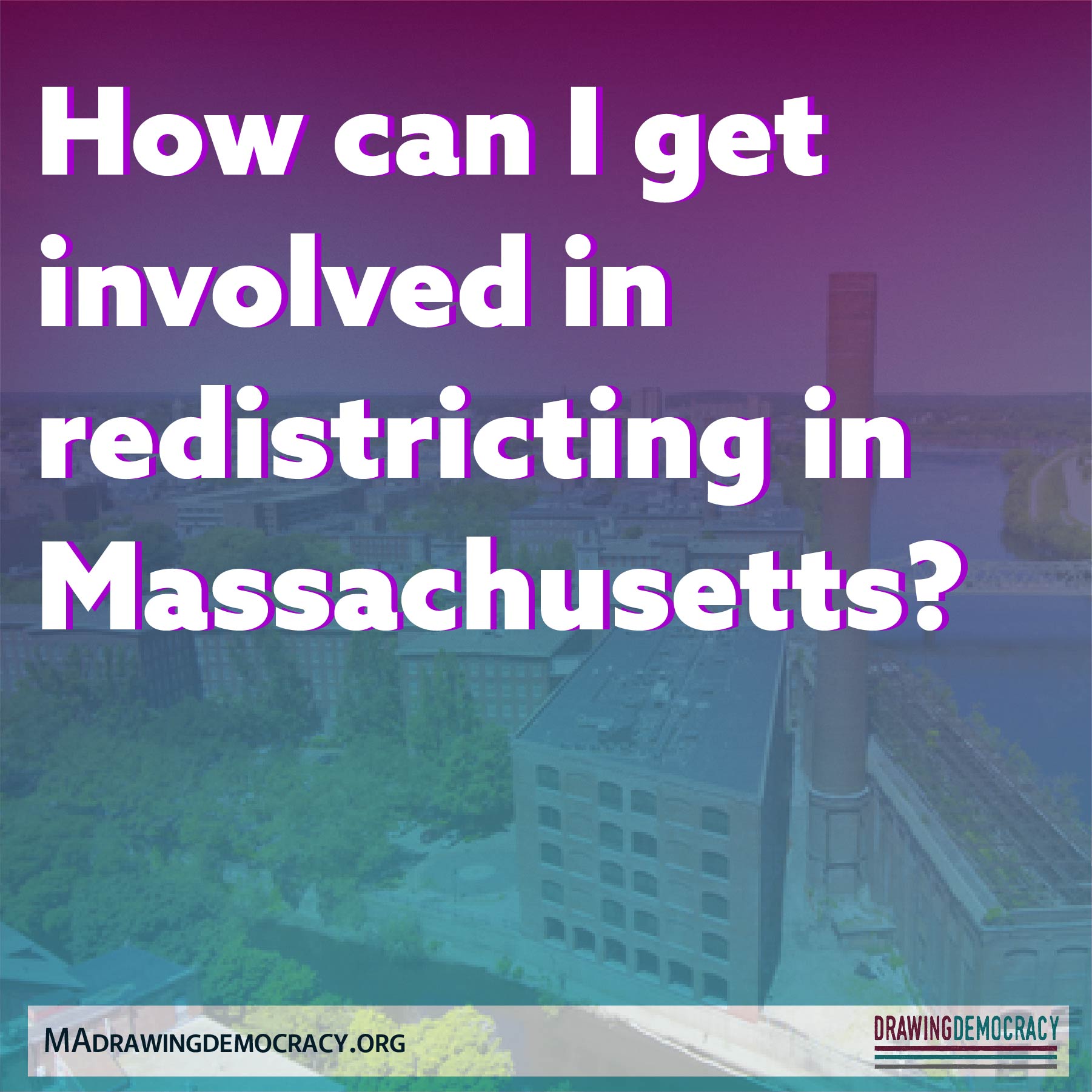 Drawing Democracy provides an answer to the question: "How can I get involved in redistricting?"