Charlie Baker (@MassGovernor) tweeted on Thu, Jul 22, 2021:
Glad to join state + local officials today in Sandwich to award nearly $4M in MassTrails Grant Program funding to 52 trail projects to support construction, maintenance + improvement of public trails across the Commonwealth.
Full press release -> 🏞️ https://t.co/unNjArHfE5
Press conference video -> 📺 https://t.co/KLqiv94S9H or https://youtu.be/XDZLGTAZVBE
On the first page we find:
Community: Foxboro, Wrentham, & Franklin
Organization: Department of Conservation and Recreation
Project Title:
F. Gilbert Hills/Wrentham/Franklin OHV Trail Repair and Improvements
Brief Project Description:
"This project builds off previous trail repair work aimed to protect wetland and soil resources, repair poor trail conditions, and enhance user experience for all visitors. Years of repeated motorized use with a lack of substantial trail repair have resulted in a trail which is up to fifteen feet wide in various locations. Fall line trails with poor drainage potential have left some areas eroded to almost two feet below the original trail surface. Conditions addressed as part of the project include braided hill climbs, mud pits with standing water, and needed trail relocation"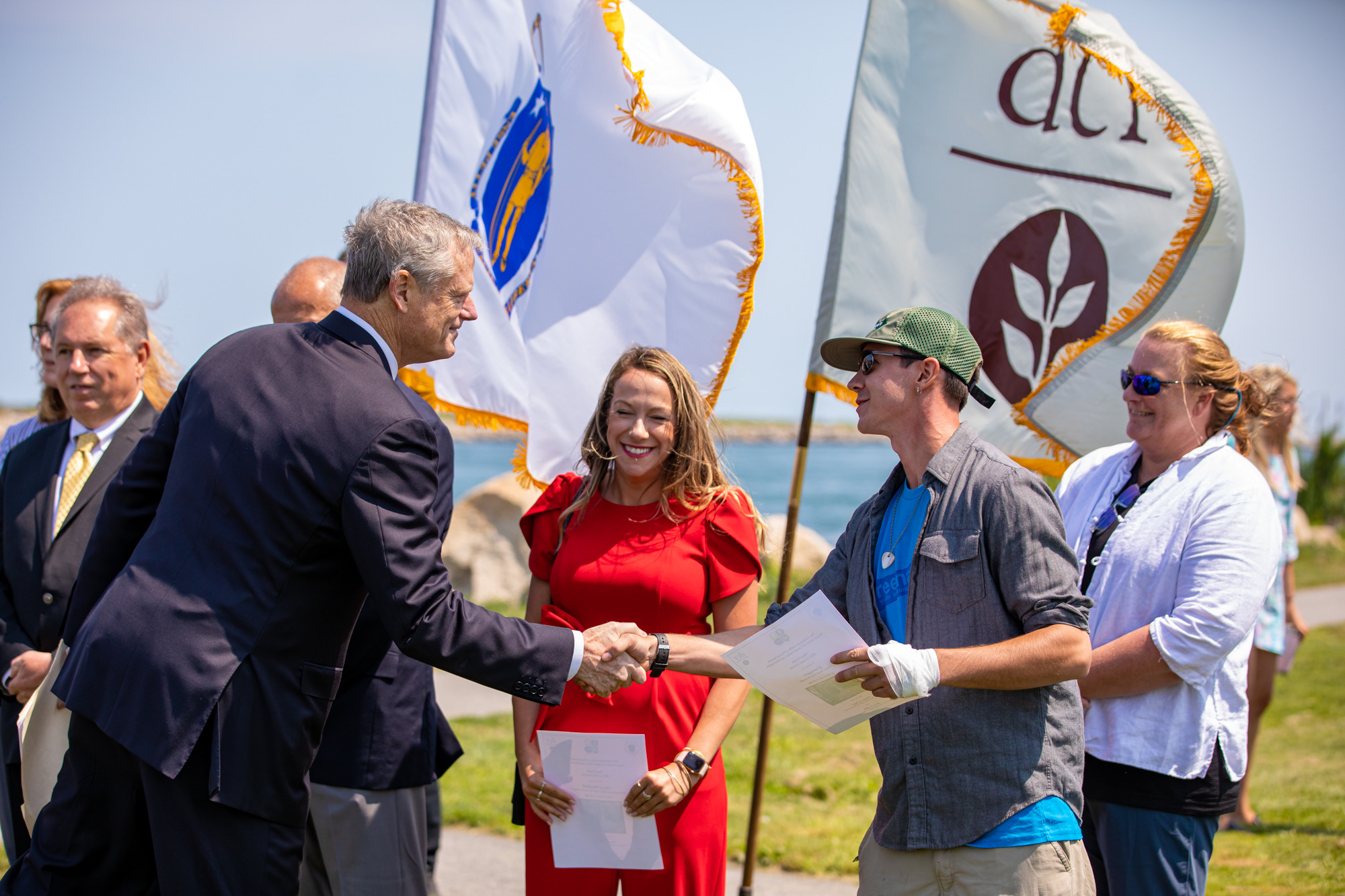 MassTrails Grant Program