"The wildfires that have raged in Europe, Africa and North America in recent days have provided some dramatic front pages for newspapers across the world.

Among the worst fires have been in Portugal, where the Correio de Manhã has a front page headline reading "Panic and despair". "
Continue reading the article online (subscription maybe required)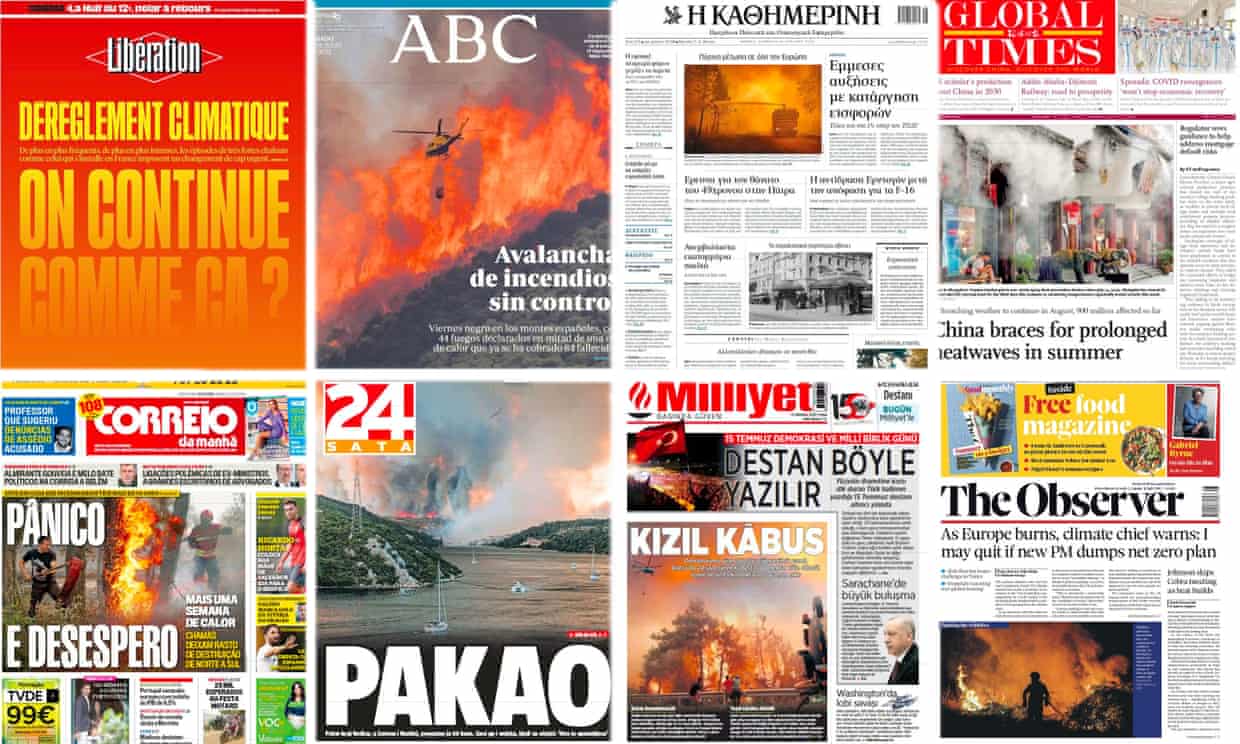 A composite picture of front pages across the world.
Photograph: front pages