"If you haven't heard yet the Franklin Youth/Open track meets are back. Join us next Tuesday July 19th and again on the 26th!
Registration and field events start at 5:30 & running events start at 6 PM. $5 gets into as many races as you want!
Volunteers are also welcome"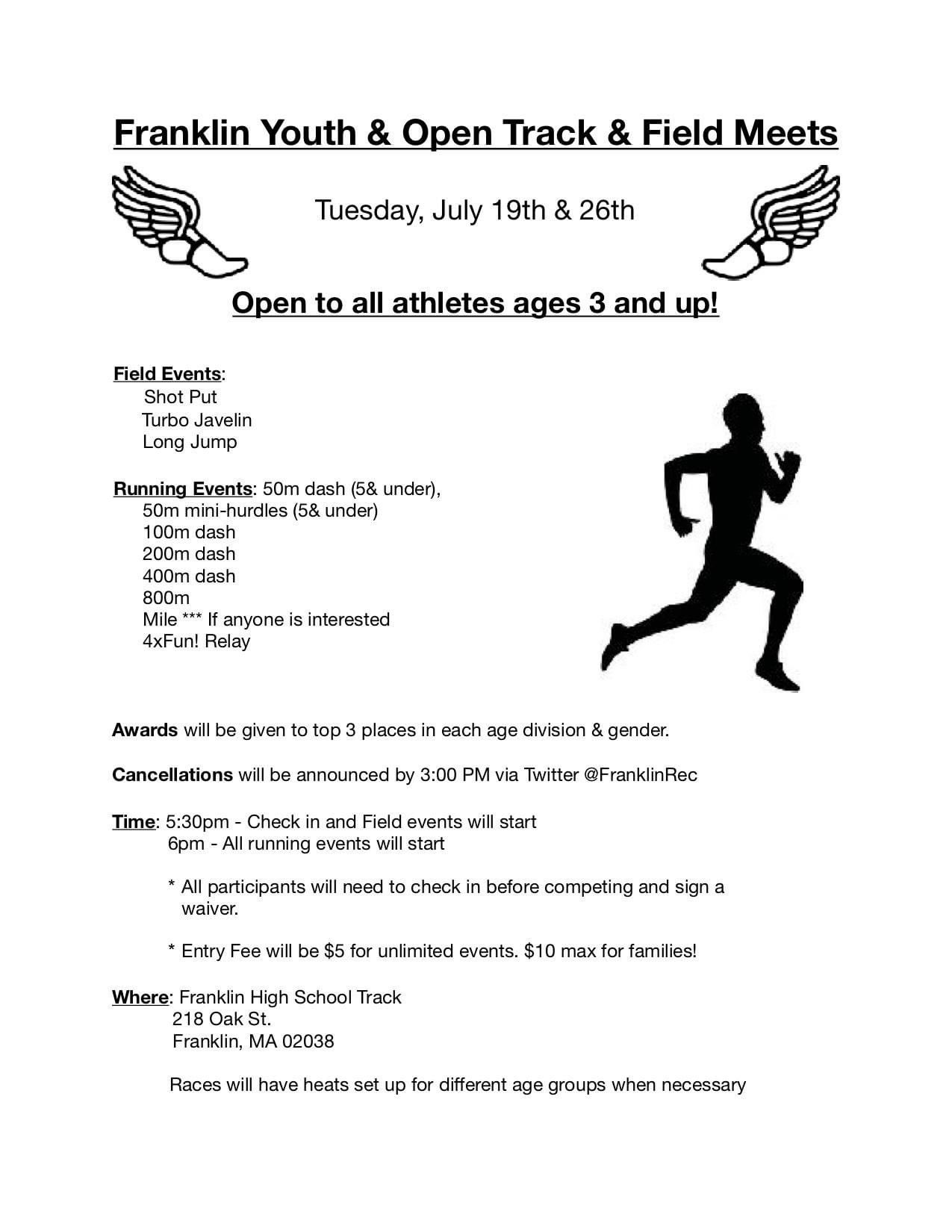 Youth track & field meets, Jul 19 & Jul 26 at Franklin High School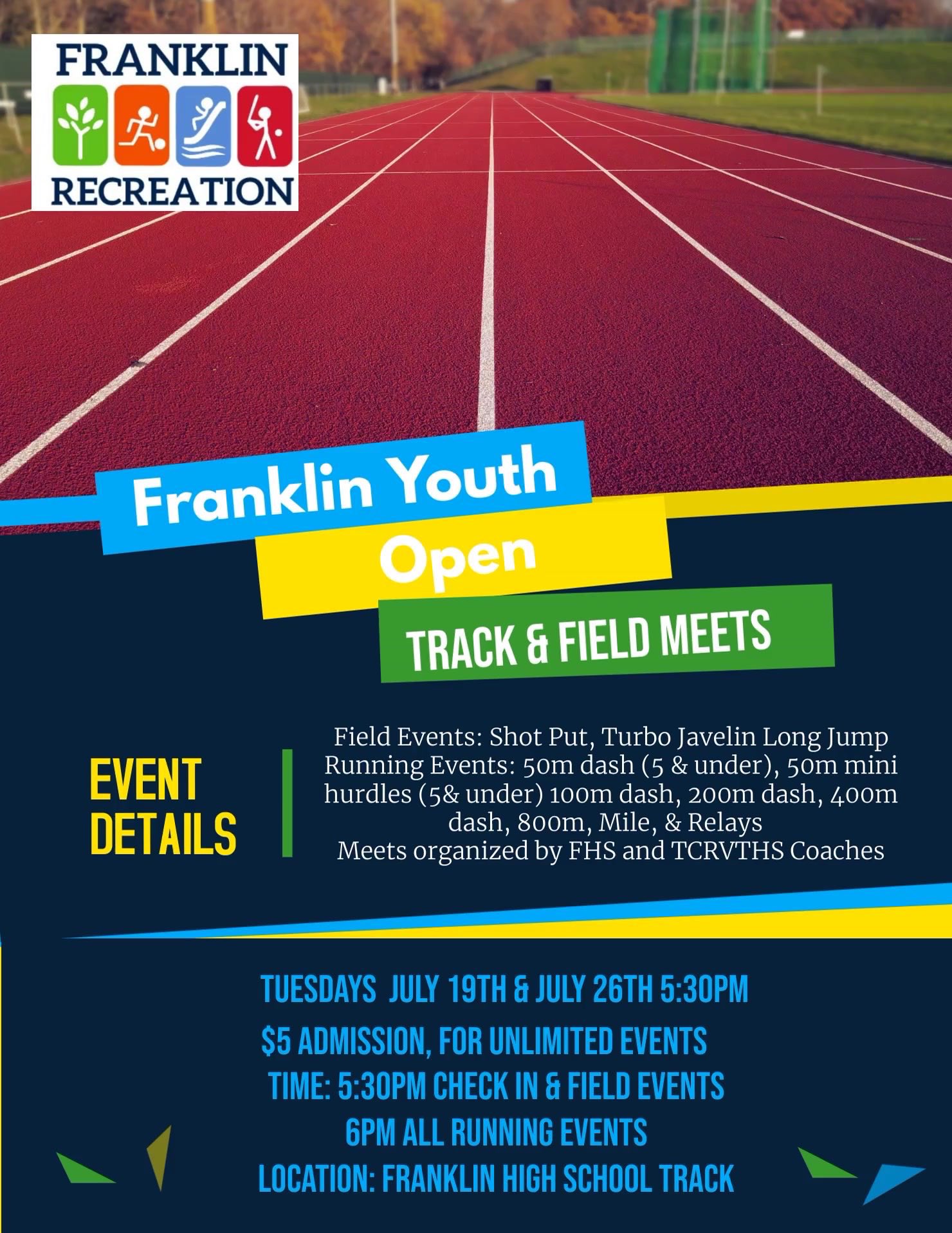 Youth track & field meets, Jul 19 & Jul 26 at Franklin High School 1