The Senior Connection September 2022 Newsletter is up! Come check out all the fun programs planned at the Senior Center!
Call to Register 508-520-4945

#seniorcenter

#activeaging

franklinma.gov/sites/g/files/
Shared from Twitter -> https://twitter.com/FranklinSrCntr/status/1564686960215707648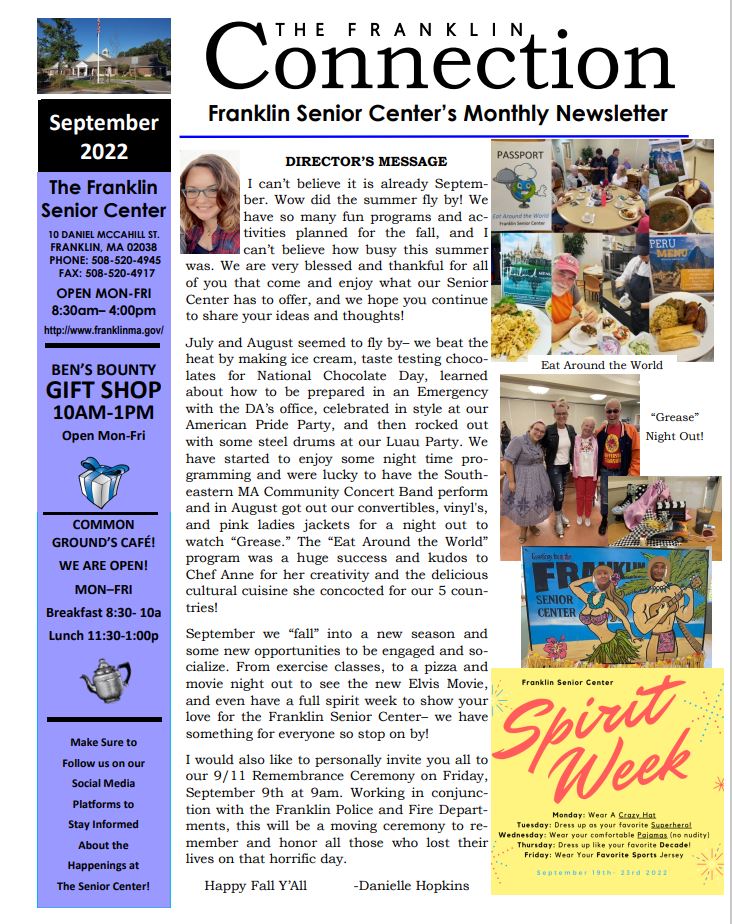 Franklin Senior Center - lots of events scheduled for September, check out the newsletter for details!
One of the activities is the monthly Franklin Q&A session I host to answer your questions on what is happening in and around the Town of Franklin.
Scheduled for Wednesday, Sep 21 at 11:00 AM. This is a hybrid session. You can participate at the Senior Center, or join via the Zoom link. To get the remote link, use this form to get the mailing list -> https://forms.gle/msAkPaJjzztdzst96