"Missed session 1 of our 9-part series on how cities & towns can use MBTA zoning law as springboard to create neighborhoods that address housing, climate & equity? Watch video.
Hear our panel discuss benefits of centering housing near transit. https://bit.ly/3T7Mfiz @berkie1"
Shared from Twitter -> https://twitter.com/mhphousing/status/1573311406904049664
This provided terrific context for our downtown zoning improvements! Only have 15 minutes? Be sure to watch @MadoreChristine's fantastic overview (@ 7:14) of the case for "complete neighborhoods."
Shared from Cobi Frongillo's Twitter -> https://twitter.com/CobiFrongillo/status/1573405752089522176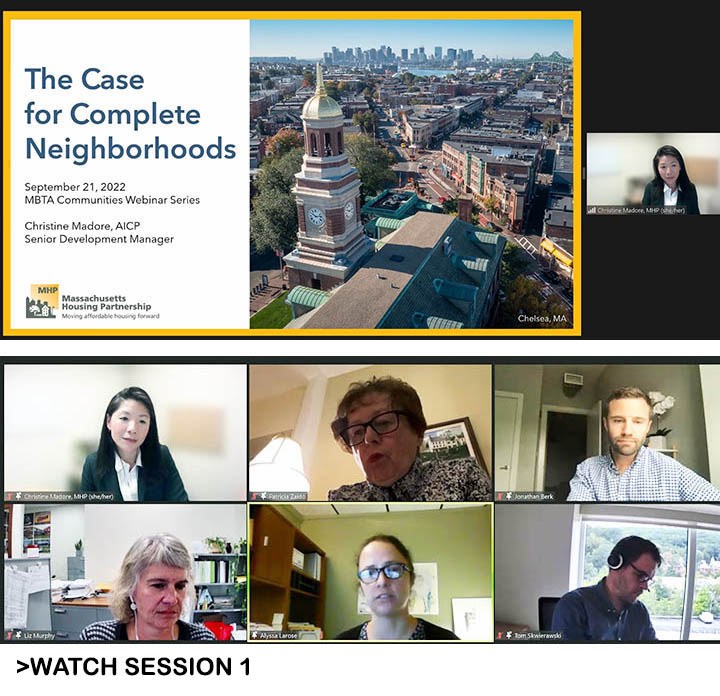 Massachusetts Housing Partnership: MBTA community webinar series kicks off (video)