"Residents who did not opt-out of our Municipal Aggregation program will NOT see an increase in their electricity rate.
Take a peek at your energy bill. If you see a column labeled "Other Supplier Service" you're enrolled.
View a sample bill comparison:

buff.ly/3e7wTLp
Want to enroll? Visit

buff.ly/3RA93W5

to OPT-IN or call Dynegy at (866)220-5696.
Learn more about Franklin's municipal aggregation here:

" buff.ly/2RJoPli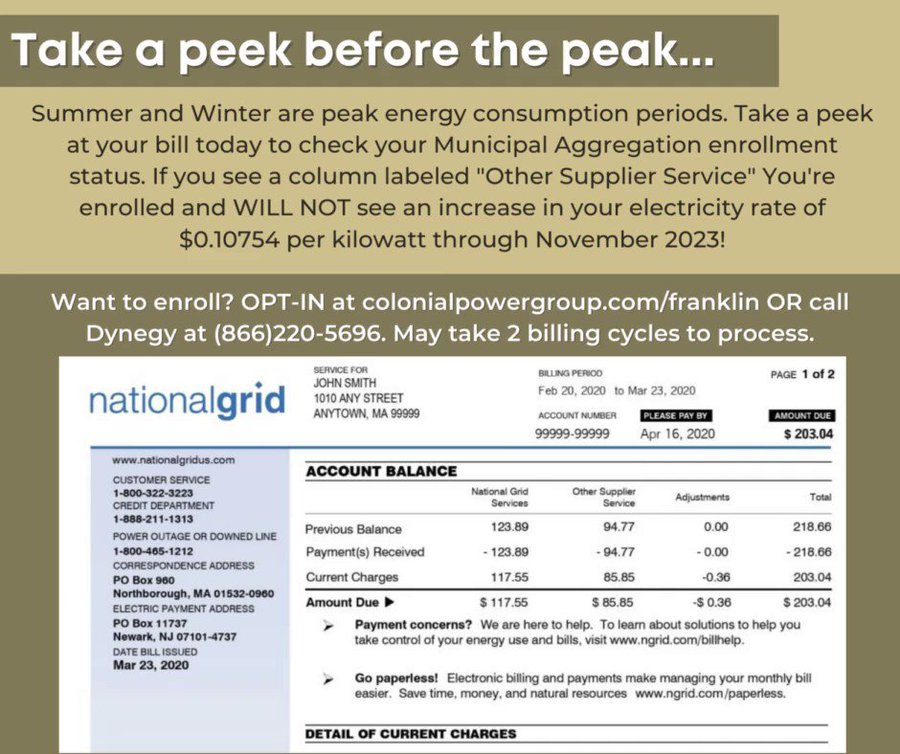 Franklin's Municipal Aggregation will help avoid the major electric rate increase