"It's strong, plentiful and fireproof, as well as beautiful, yet stone has long been supplanted in the building industry by energy-consuming steel, concrete and brick. A trio of advocates for this age-old material say it's time for a rethink




Imagine a building material that is beautiful, strong, plentiful, durable and fireproof, whose use requires low levels of energy and low emissions of greenhouse gases. It is one of the most ancient known to humanity, the stuff of dolmens and temples and cathedrals and Cotswolds cottages, but also one whose sustainability makes it well-suited to the future. Such a material, according to a growing body of opinion in the world of construction, is among us. It's called stone.




Last week I sat in the roof garden of a hefty pile of masonry in central London, talking to three advocates of this magnificent substance: engineer Steve Webb, Pierre Bidaud of the Rutland-based Stonemasonry Company and architect Amin Taha. My initial request, driven by a journalistic preference for highlighting individuals, had been to meet Taha alone, but he pointed out that their work is a collaboration of different disciplines. The building on top of which we met is their joint creation: the six-storey, five-year-old Clerkenwell block where Taha has his office and his home."
https://www.theguardian.com/artanddesign/2023/aug/06/back-to-the-stone-age-the-sustainable-building-material-weve-all-been-waiting-for-amin-taha-groupwork-webb-yates-the-stonemasonry-company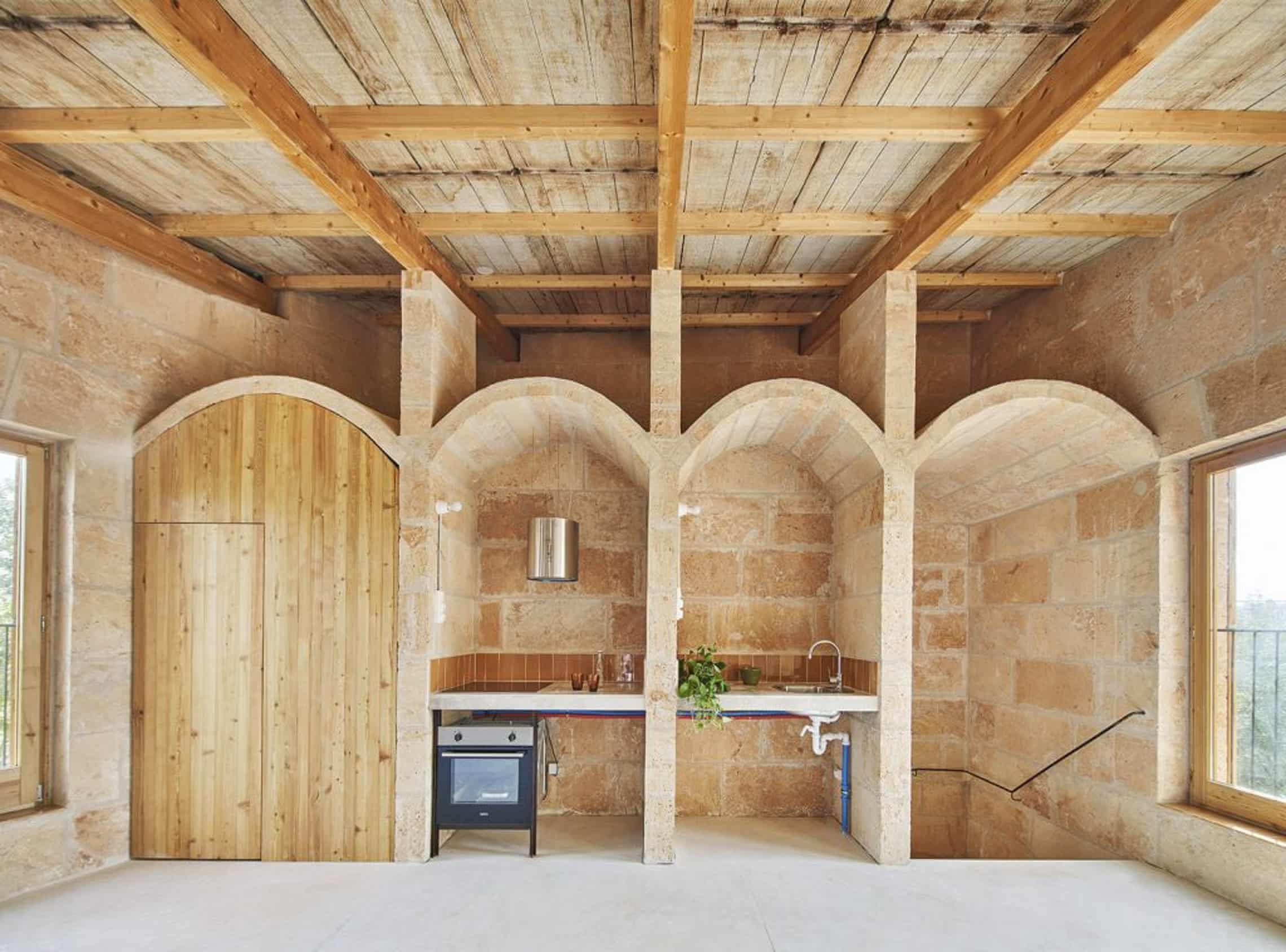 Everyday luxury: affordable housing near Palma, Mallorca, built by Balearic social housing institute Ibavi, constructed from load‑bearing stone quarried locally.
Photograph: José Hevia