From the
Milford Daily News
, articles of interest for Franklin
:
Plastic bags being eliminated by BIG Y
"In a decision affecting all 70 Big Y supermarket locations across Massachusetts and Connecticut, Big Y Foods, Inc. this week announced it will eliminate plastic bags from checkout counters.
That includes the store in Milford, off Rte. 109 and one in Franklin on Rte. 140.
The company uses 100 million plastic bags at checkout counters each year.
"Single-use plastic bags create an inordinate amount of waste," a press release from the company says. "Big Y recognizes its responsibility to cut down on unnecessary plastic waste that contributes to litter, harms the environment and can endanger wildlife."
The change won't happen until 2020, allowing employees and customers to get used to the idea, and make the switch to reusable bags."
Continue reading the article online (subscription may be required)
https://www.milforddailynews.com/news/20190111/milford-franklin-big-ys-to-eliminate-plastic-bags-in-2020
Recall that some FHS students in 2016 had created an online petition, brought forward a proposal, worked their way through the local legislative process before ultimately getting dismissed by the Economic Development Committee of the Town Council in one of their lesser highlight moments. The students can be happy now.
https://www.franklinmatters.org/2017/11/nearly-60-massachusetts-municipalities.html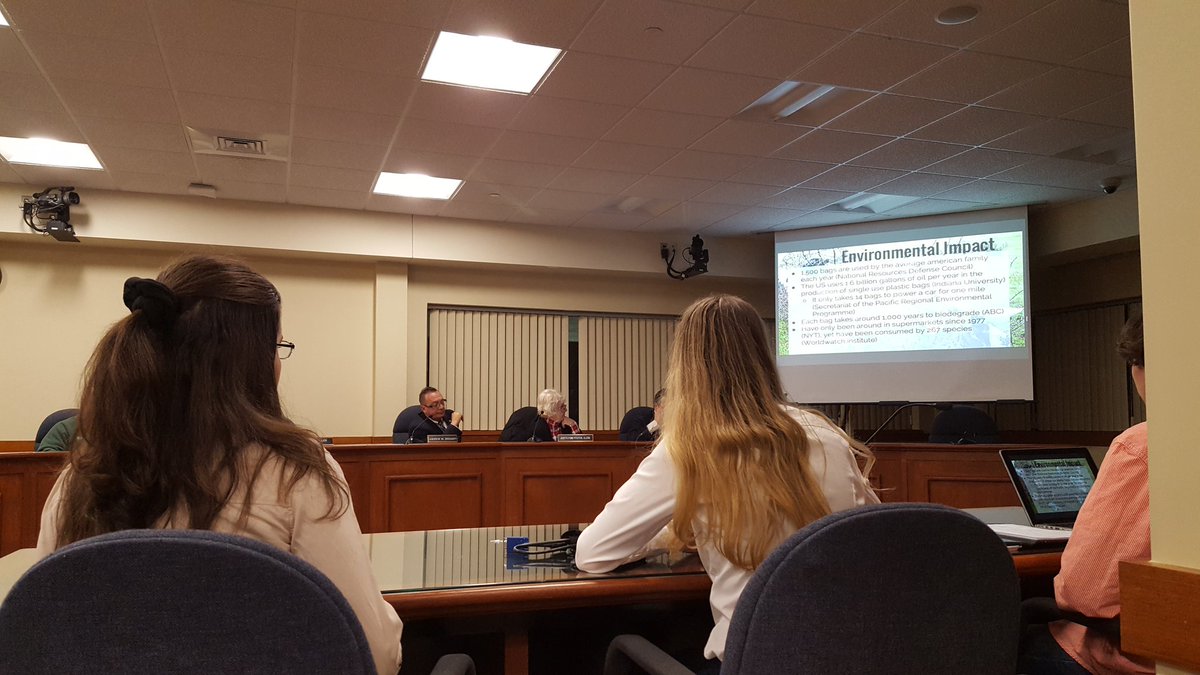 FHS students discussing the proposal with the EDC Nov 30, 2016
Balance of power plays out
"Prosecutors trying to get convictions for people suspected of driving drunk have seen their jobs get much more difficult after a Massachusetts judge ruled this week that Breathalyzer tests cannot be used as evidence in court.
Judge Robert Brennan, who was hearing a consolidated test case that involved more than 400 Breathalyzer exams throughout the state, ruled the tests can't be used until the Office of Alcohol Testing proves it results are accurate.
Brennan's ruling is being hailed by MetroWest defense attorneys as fair.
"I think it's the right decision," said David Levinson, a Framingham lawyer. "There have been so many issues with the various testing devices. There has to be some kind of accountability."
Continue reading the article online (subscription may be required)
https://www.milforddailynews.com/news/20190111/breathalyzer-court-ruling-roils-prosecutors-police
Interesting that many of the Google provided links to the MA Office of Alcohol Testing all end up at the District Attorneys page. There is also this reference but no page link. The office must truly being being rebuilt.
https://www.mass.gov/service-details/forensic-chemistry-sections