Weekdays, September 16 - October 3, from 8:00 AM - 3:30 PM, shuttle buses will replace Franklin Line service between Forge Park/495 and Franklin due to track maintenance.
This necessary tie job replacement project will improve service and reliability on the Commuter Rail. Additional weekdays may be added as work progresses on the Franklin Line.
Please note the pickup/drop off locations for shuttle buses:
Franklin: Please board in the main station parking lot near the shelter.
Forge Park/495: Please board at the end of the driveway to the parking lot.
Affected trips:
703 (8:04 am from South Station)

710 (9:22 am from Forge Park/495)

705 (9:40 am from South Station)

712 (10:55 am from Forge Park/495)

707 (11:00 am from South Station)

714 (12:20 pm from Forge Park/495)

709 (12:20 pm from South Station)

716 (1:35 pm from Forge Park/495)

711 (1:35 pm from South Station)

718 (2:57 pm from Forge Park/495)
Last Updated: Sep 12 2019 03:12 PM
https://mbta.com/schedules/CR-Franklin/timetable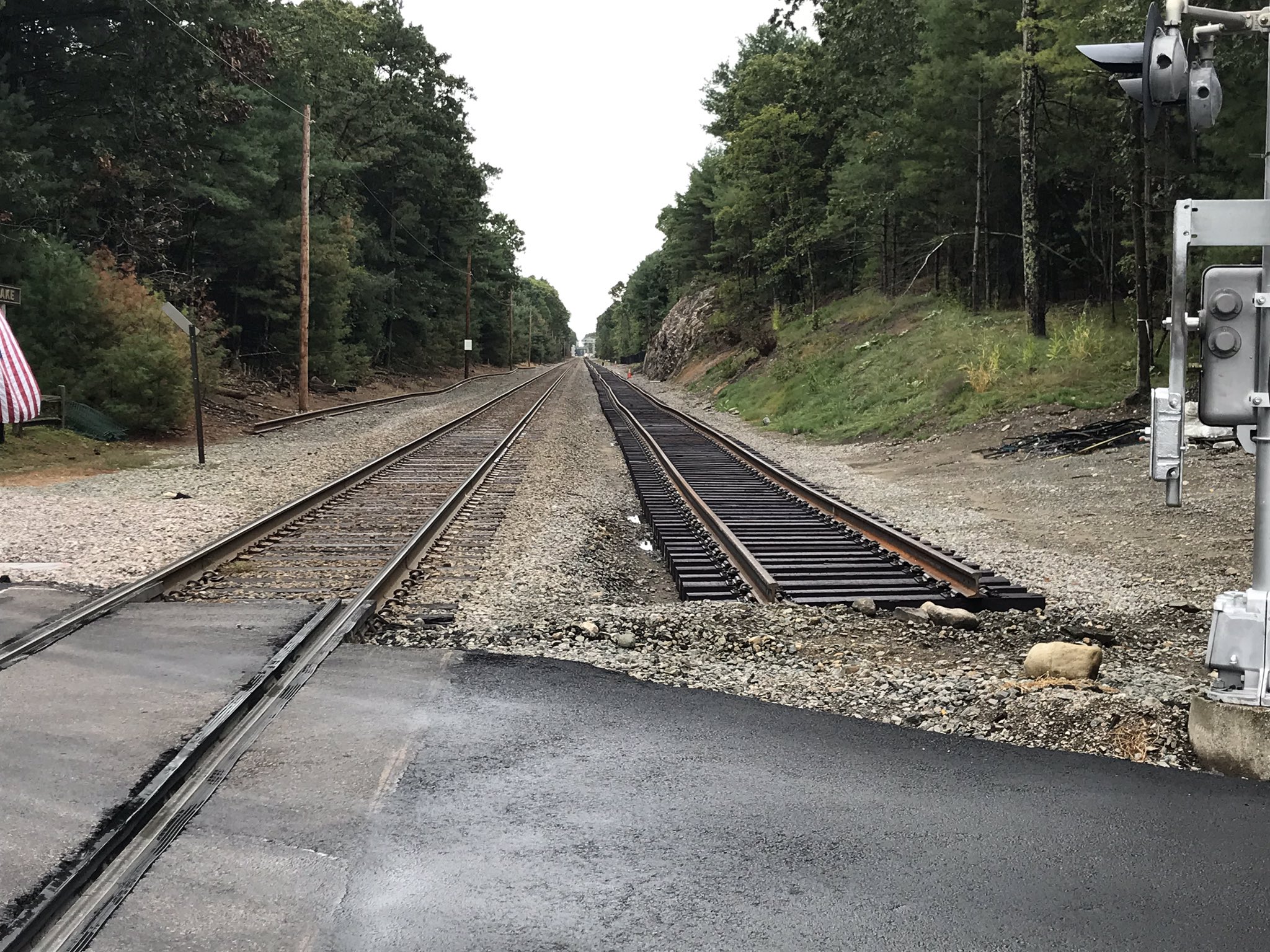 Franklin Line notice Weekday Shuttle Service for off peak trips