Via HockomockSports.com
and
Twitter
, we share the results of FHS winter sports action on Wednesday.
Wrestling = Taunton, 15 @ Franklin, 56 – Final
– Franklin picked up a half dozen wins via pinfall, two through major decision, and another pair through decision to knock off visiting Taunton. Devon Bramson (126), Jake Carlucci (132), Alex Fracassa (145), Dom Sackley (160), Dylan Nawn (182), and Matt Walker (220) pinned down wins for the Panthers. Ken Sauer won 9-0 at 152 and Luke Cashin picked up a 15-3 win at 170, both major decisions. Drew Difilipio earned an 8-1 decision at 120 and Ahmed Jawando picked up a 10-7 victory at 138. Taunton's James Collins pinned down a victory at 106 and Jackson Wellman earned a 3-1 decision at 195 for the Tigers.
Boys Hockey = Attleboro, 2 @ Franklin, 9 – Final
For other results around the Hockomock League
https://hockomocksports.com/wednesdays-schedule-scoreboard-01-15-20/
And via Twitter:
https://twitter.com/FranklinMatters/lists/fhs-sports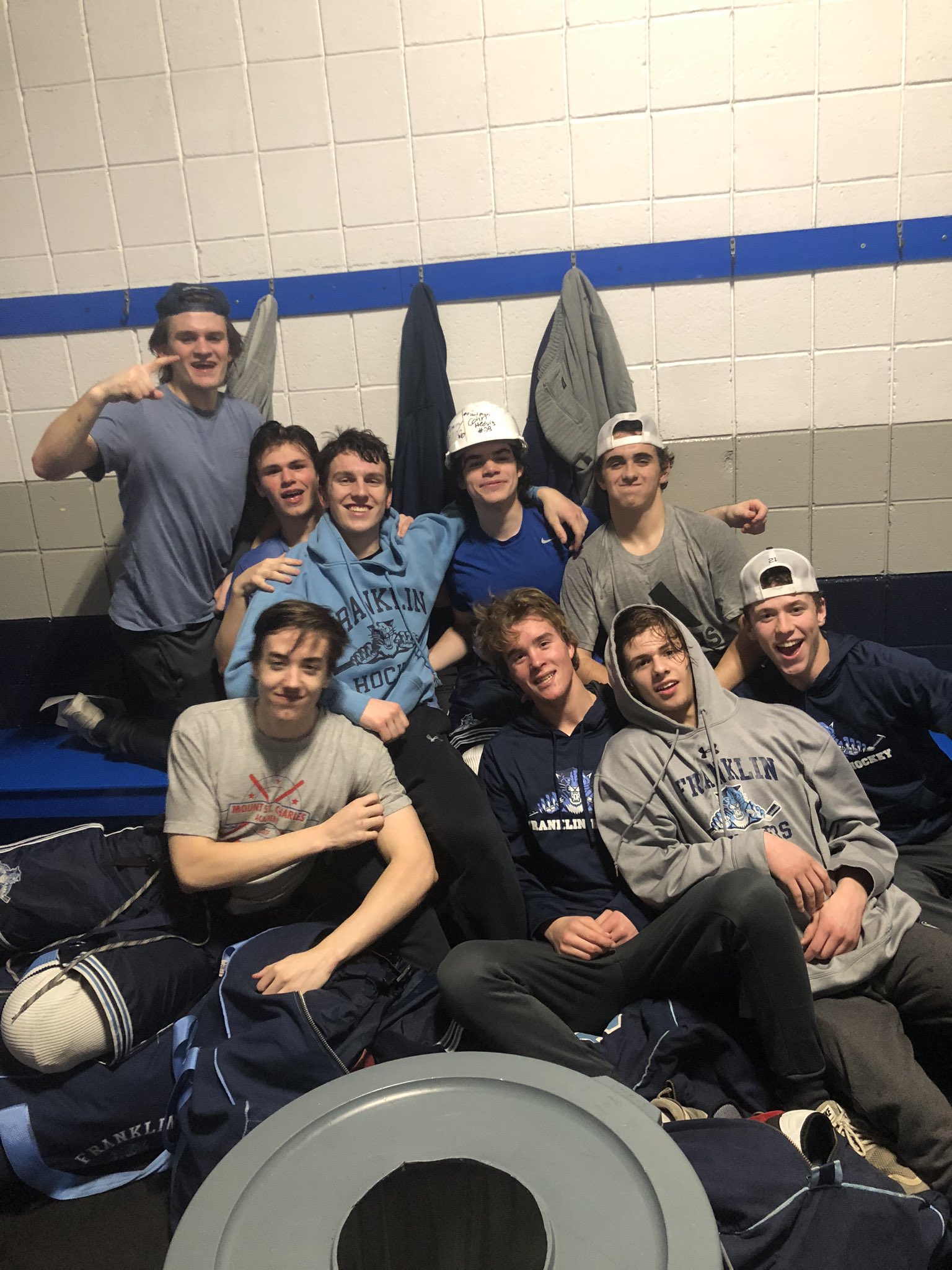 Great 9-2 win over Attleboro tonight. Hard hat to JT Dwyer for getting 2 goals and an assist.
#LETSGOOO
— FHSPantherHockey (@FHSPantherHocke) January 16, 2020
— FHSPantherHockey (@FHSPantherHocke) January 16, 2020
— FHSPantherHockey (@FHSPantherHocke) January 16, 2020
— FHSPantherHockey (@FHSPantherHocke) January 16, 2020
— FHSPantherHockey (@FHSPantherHocke) January 16, 2020
Franklin gets it back! Sean Dunbar assisted by Benny Jarosz with 9:44 left in 2nd

@FHS_Puck

4

@AboroHockey

1

— FHSPantherHockey (@FHSPantherHocke) January 16, 2020
— FHSPantherHockey (@FHSPantherHocke) January 16, 2020
— FHSPantherHockey (@FHSPantherHocke) January 16, 2020
— FHSPantherHockey (@FHSPantherHocke) January 16, 2020
— Franklin Hockey (@FHS_Puck) January 16, 2020