"For every $100 you spend at locally owned businesses, $68 will stay in the community. What happens when you spend that same $100 at a national chain? Only $43 stays in the community.*
That is a GREAT reason to #ThinkFranklinFirst"
*Source https://t.co/HDBCQktNef (top link to page)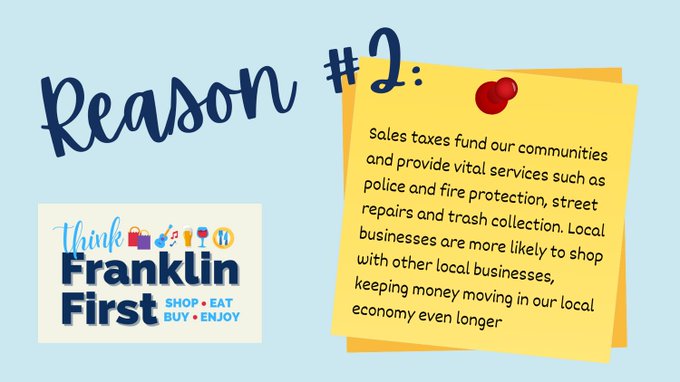 Town of Franklin, MA: When you spend locally, the money stays locally
"Why does keeping it local matter so much? There are PLENTY of benefits to spending money on goods and services in your hometown!
Stay tuned every Monday for our Top 10 Reasons to #ThinkFranklinFirst!
#topten #keepitlocal #staylocal #benefits #shoplocal #localbusiness #localgoods "